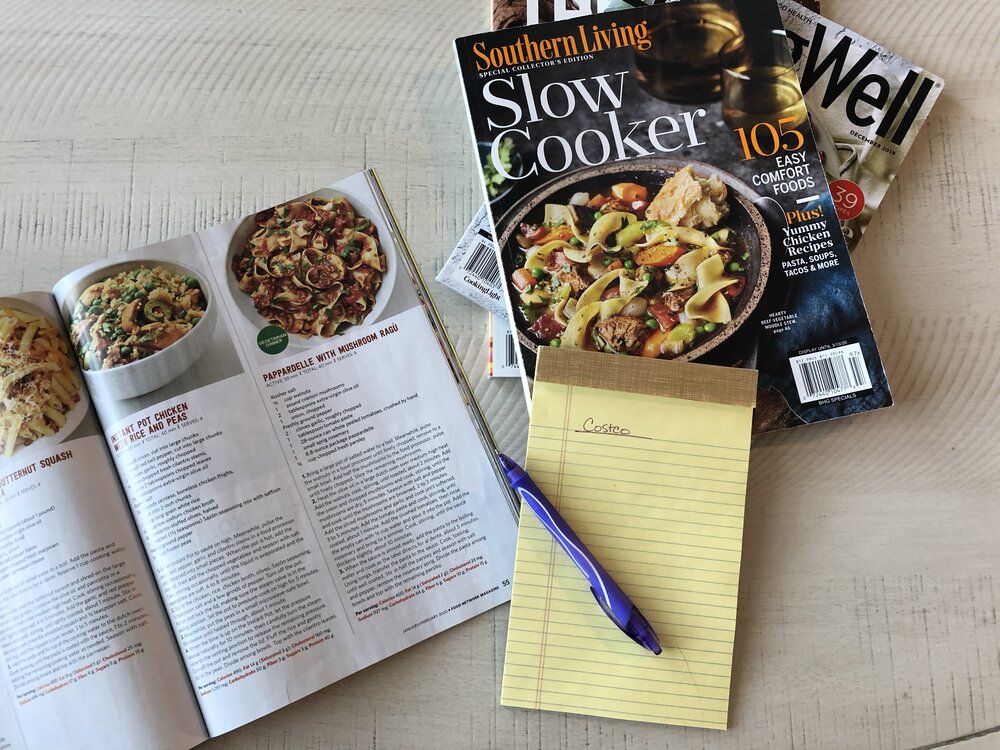 This post is dedicated to buying in bulk and how to manage large quantities of wallet friendly meat. I could probably write an entire blog just about shopping in bulk, since I basically grew up in a Costco. From the time I was very young, I learned the value in value. First, my uncle started working there and encouraged my dad to check them out. So, he did and started working at Costco in 1989. From then on, we have been a Costco family. I grew up going to Costco with my dad on Fridays to pick up his paycheck (they were actually paper checks, remember that?!) and became accustomed to the sounds of forklifts and over sized baskets and buyer frenzy.
Then when I was 18, I started working there also. It made the most sense. They had the best starting wage and they love their college students. So, even as a single college student, I was an avid Costco shopper. The deals are just too good to pass up, from food to clothes to gadgets and appliances, they have it all! Fast forward to today, and I'm still in the Costco family because my husband works there.
Needless to say, I know my way around the warehouse and love to stock up. So that's what I did this week. After going through a stack of inspirational cooking magazines, I wrote out my meal plan of attack. Next came the shopping list. Then came the heavy lifting, actually loading up that shopping cart and getting it all home. Fortunately, I only needed a few things and I stuck to my list time. (Although they did have a towel warmer on an end cap that caught my, but I refused to get sucked in!)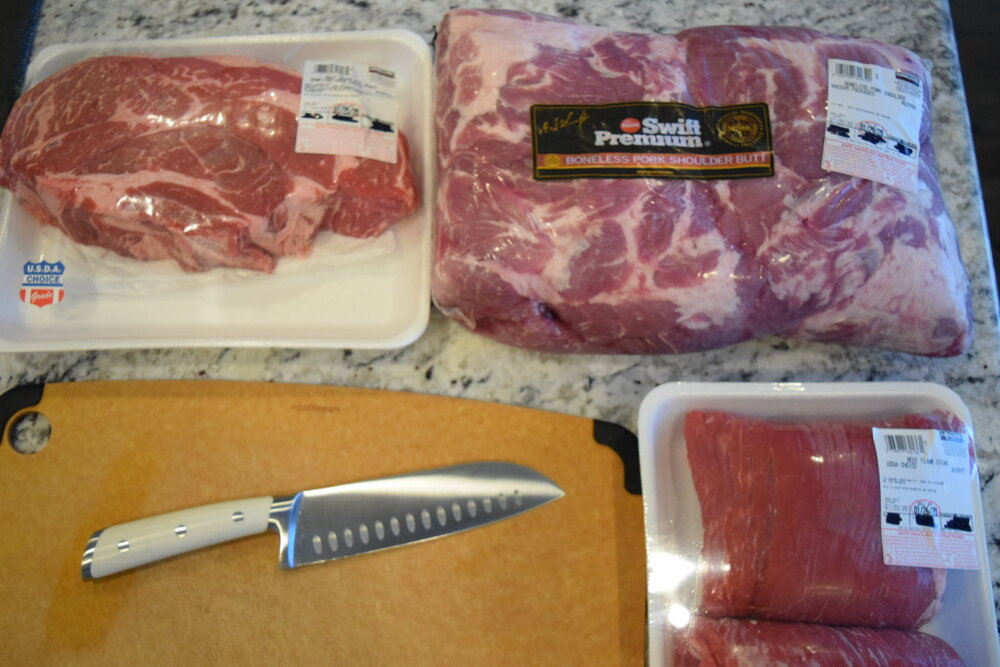 Here's my list:
pork butt shoulder
flank steak
pot roast
Here's the breakdown:
Pork butt: (contains 2 large sections) ½ a slab for BBQ pulled pork which could feed a crowd, 2 smaller whole sections and one cut into 2 inch cubes for pulled pork tacos, teriyaki or kaluha pork, or Italian Sunday sauce. (I'm getting hungry just thinking about the options)
Flank steak: cut into strips for stroganoff, teriyaki or broccoli beef, or ½ a flank x2 to be spiced or marinated for the grill and turned into fajitas or just sliced to go over a salad or with some potatoes and veggies on the side. It's a versatile and affordable cut of meat, also known as a win-win.
Pot roast: cut in half to make two roasts (either in the crock pot or dutch oven). Less versatile, but anything that can hold up in the slow-cooker is welcome around here.
As I portion out each cut, I vacuum seal the meat with my Food Saver. I'm going to side-bar here for a second and say that if you shop in bulk, you NEED a Food Saver. They are life changing and critical to proper food storage, especially important if you are a busy human trying to cook and be organized and not lose your marbles over freezer burned food. Very little in life actually saves time and money, but this is in fact, one of those things.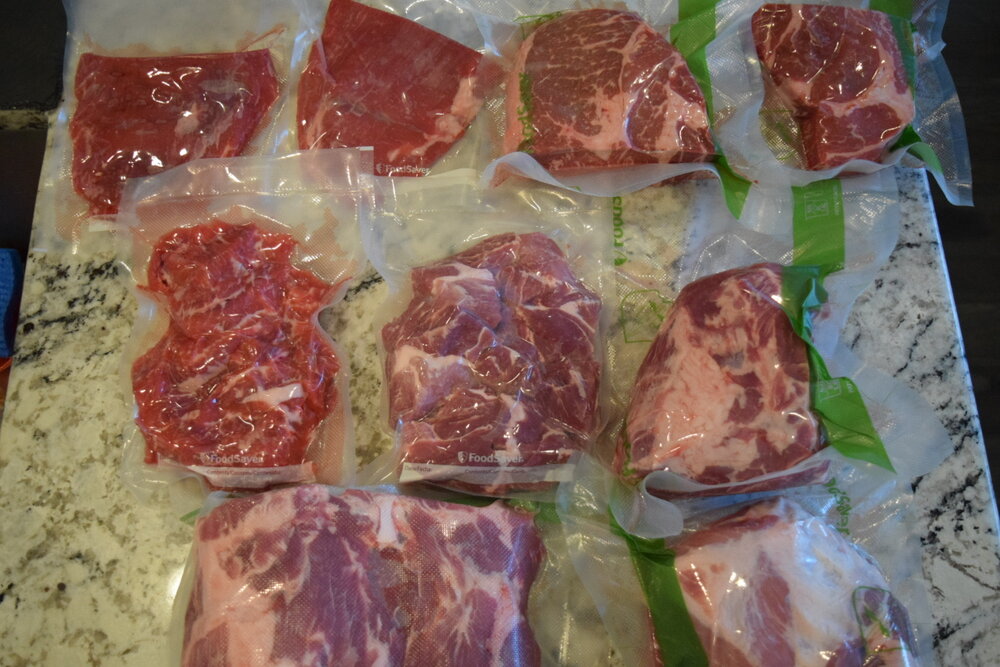 Anyway… Now I have 9 packages of meat ready to label and hit the freezer (or fridge if I know i'm going to use it soon). This makes me happy. Sometimes, I also spice/marinate before sealing up, thus saving myself even more time. I do this once a month and portioning this out only takes 30 minutes from start to finish. And the kicker, all that protein cost less than $75.00. So, the stage is set for this month. I already have a few packages of chicken that I had broken down last week and a few packages of hamburger awaiting their dinner destiny. Woohoo!
This post contains affiliate links. As an Amazon Associate I earn from qualifying purchases.