Cooking from scratch
I love to cook, love to eat, and especially love to see people I care about enjoy the food I make. For me, cooking satisfies my creative outlet and keeps me learning. But cooking at home is more than that. I like to control the ingredients and know that the food I'm feeding my family is healthy, as organic as possible, and without the undesirable processed chemicals and preservatives found in packaged food. Cooking at home can be all things: delicious, inexpensive, and healthy.
Bulk Shopping and Meal Prep
For my sanity, I like to be organized and make things easy on myself in the kitchen. The biggest time saver I have found is to prepare food as much as I can and save it for another day. Knocking out some freezer marinades or veggie prep ahead of time saves me time and money!
Fancy Apron Bakes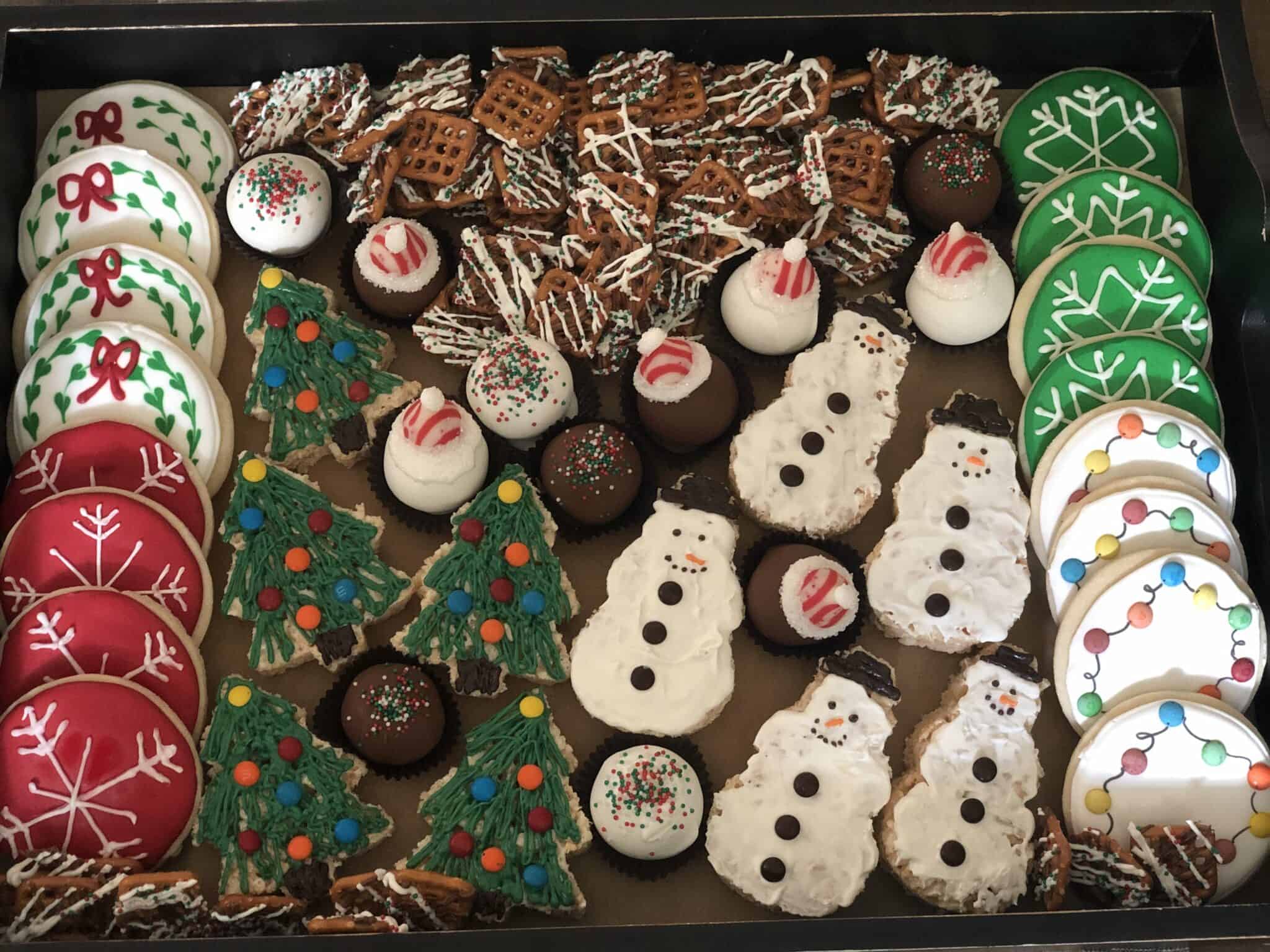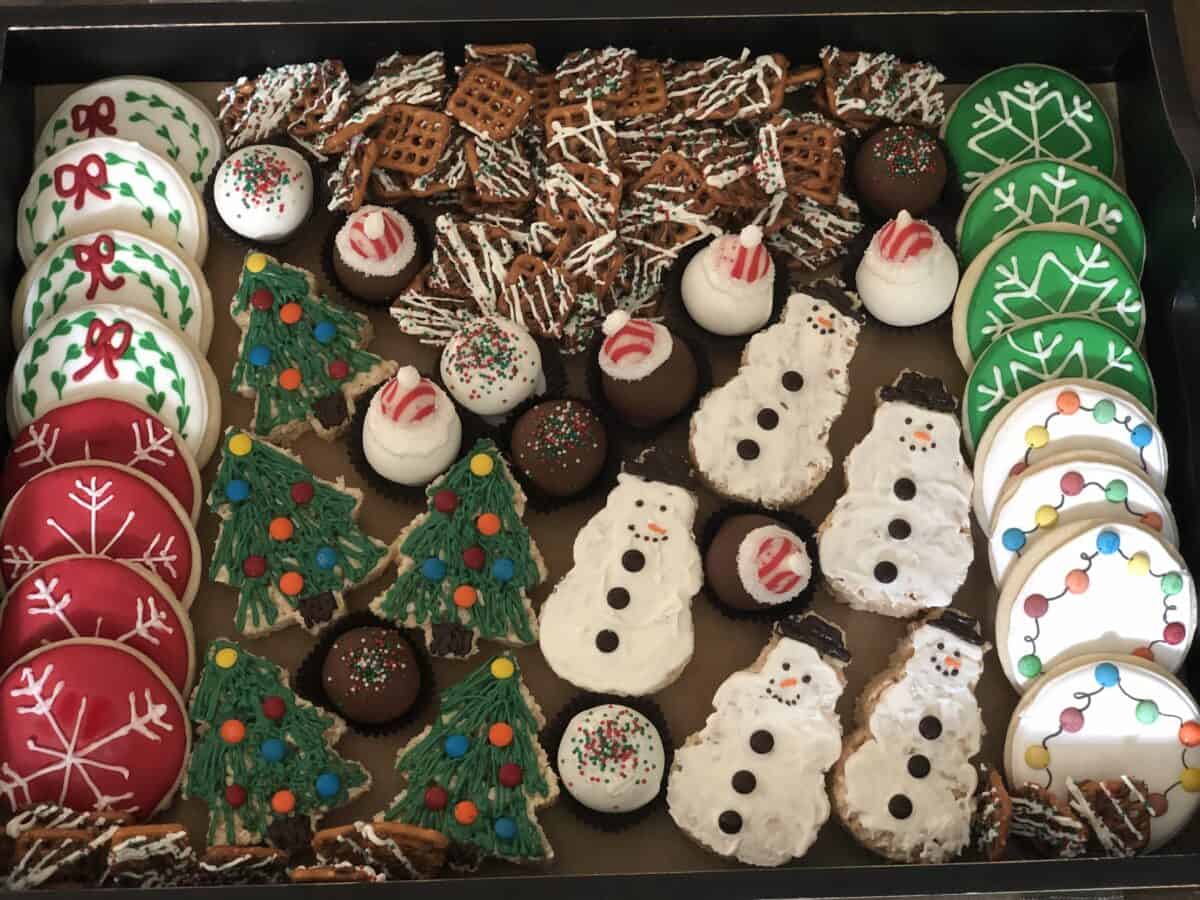 I make easy treats and I don't do perfect. Dessert should be fun and tasty. Over the last few years, I honed in on my baking skills so I can make fresh and delicious treats at home. Friends and family go nuts over my sugar cookies because they taste as good as they look. Cookies, Rice Krispie treats, and cake pops are a my way of getting creative and having fun!
A little about me...
I group up in northern CA and moved to Colorado when I was 20. I went to college there and eventually met my husband, Dan, and step daughter, Lauren. Right after we got married, we moved to Houston, TX. That's where our two boys made their appearance. Jack is now 7 and Cooper is 4. After a quick five years there, we were on the move again, but didn't go far. We are now in Austin, TX, and couldn't be happier.
Aside from being a stay-at-home mom and living in the craziness with two young boys, I keep myself busy with friends, hobbies, and hitting up the golf course with my husband. Now this next part is painfully cliche, but I love photography, working out, and connecting with my friends, near and far. Now you might be thinking, "sweet, another stay-at-home mom who loves her kids, cooking and photography. Shocking!" But I'm also funny and sarcastic, creative and a good teacher in the kitchen, so I might still have something new for you.
I also grew up in Costco. My dad and uncle worked there through my childhood. I started working for Costco when I turned 18 and spent 10 years there working through various positions. I'm no stranger to shopping in bulk and appreciating large quantities. It's all about value and shopping smart to me. I want to pass on my habits and recipes for those big quantities on to you.
Now, I'm a Texas girl all the way and Austin has so much to offer, especially when it comes to food. I pride myself at my BBQ and spend plenty of time at the smoker. I also may eat tacos everyday, which is great because Austin has a food truck scene that is unparalleled and taco inspiration is always around me. I live for new recipes and discovering clever ways to get my kids to eat a variety of healthy food, which is a challenge in and of itself (I swear their willpower is impressive sometimes). But cooking from scratch can take a lot of time, so I also constantly look for ways to max out productivity in the kitchen. Things like buying in bulk, being organized, and meal planning has saved me time and money.
Those are the things I want to share with you. How to shop in bulk, maximize your food and cut down on waste, and most importantly, create tasty food! So enough about me, lets start cooking 😉