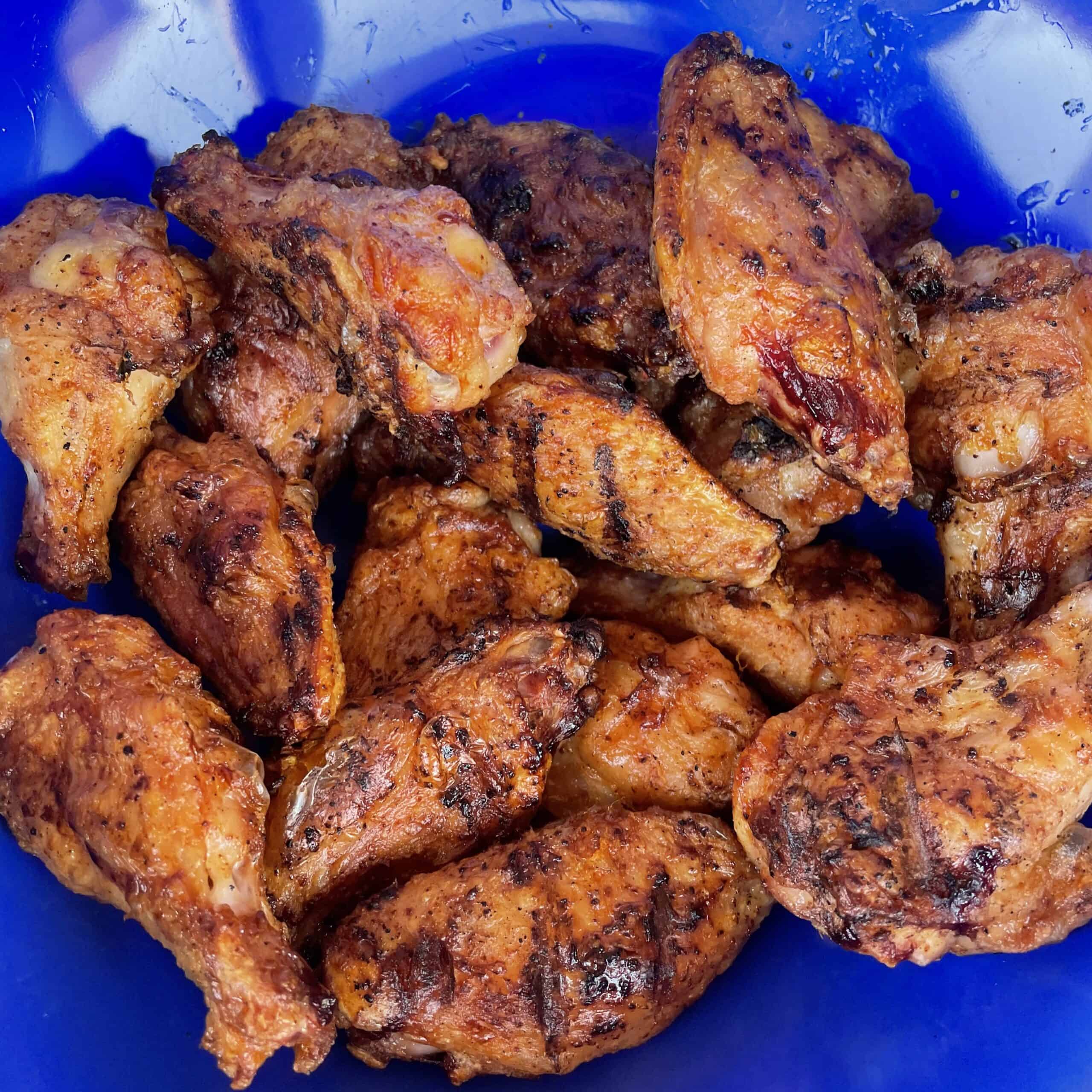 Tequila Lime Chicken Wings cooked on the Traeger are perfectly crispy and coated in a completely delicious sauce.
This recipe for tequila lime chicken wings is one of my favorite appetizers to make for a crowd. The flavor I get from the tequila, lime, and spices is bright and finger-licking delicious. Bonus points given because I cook them on the Traeger, which ensures even cooking and crispy wings without the hassle of a deep fryer.
Tequila Lime Wing Ingredients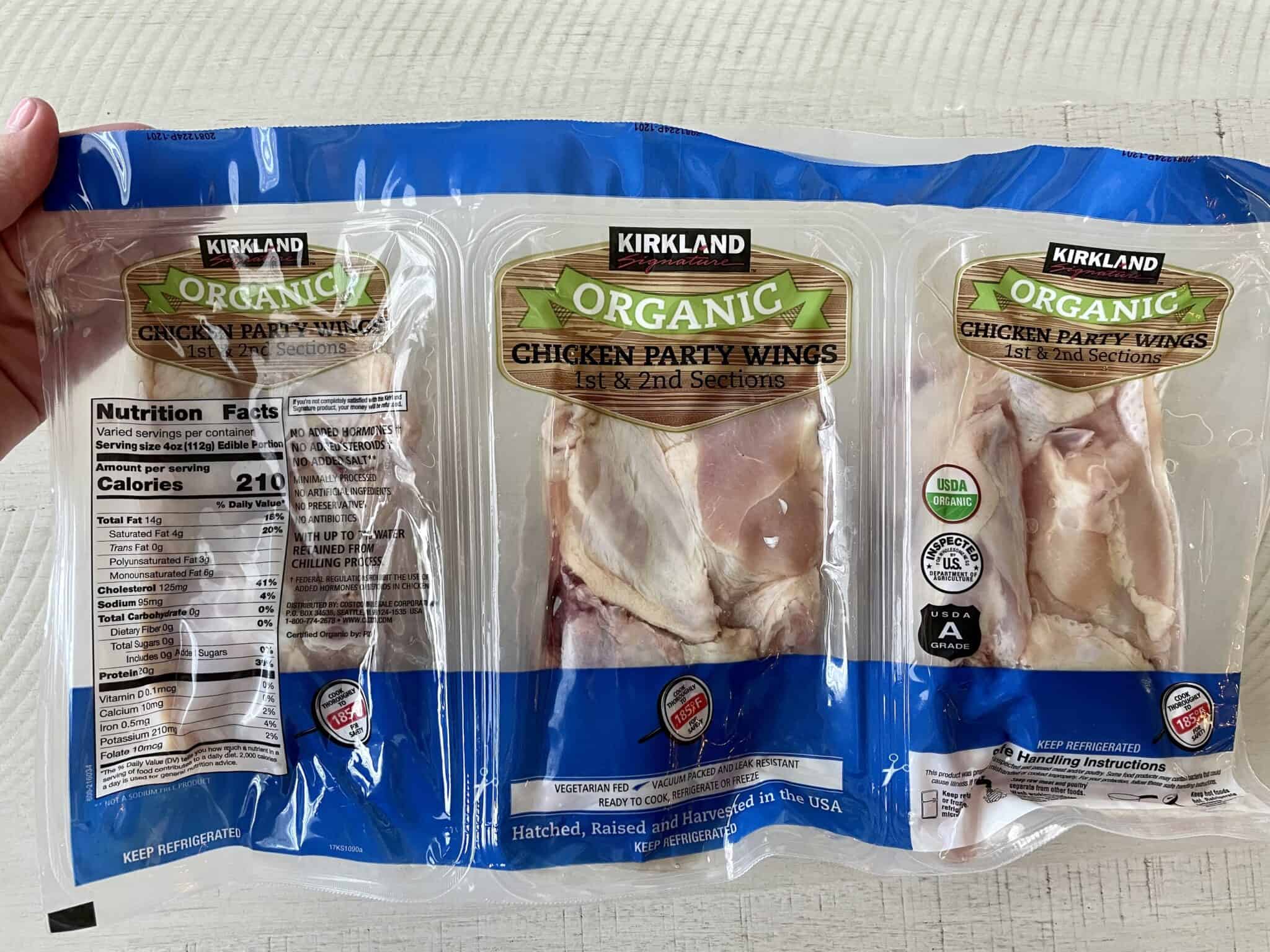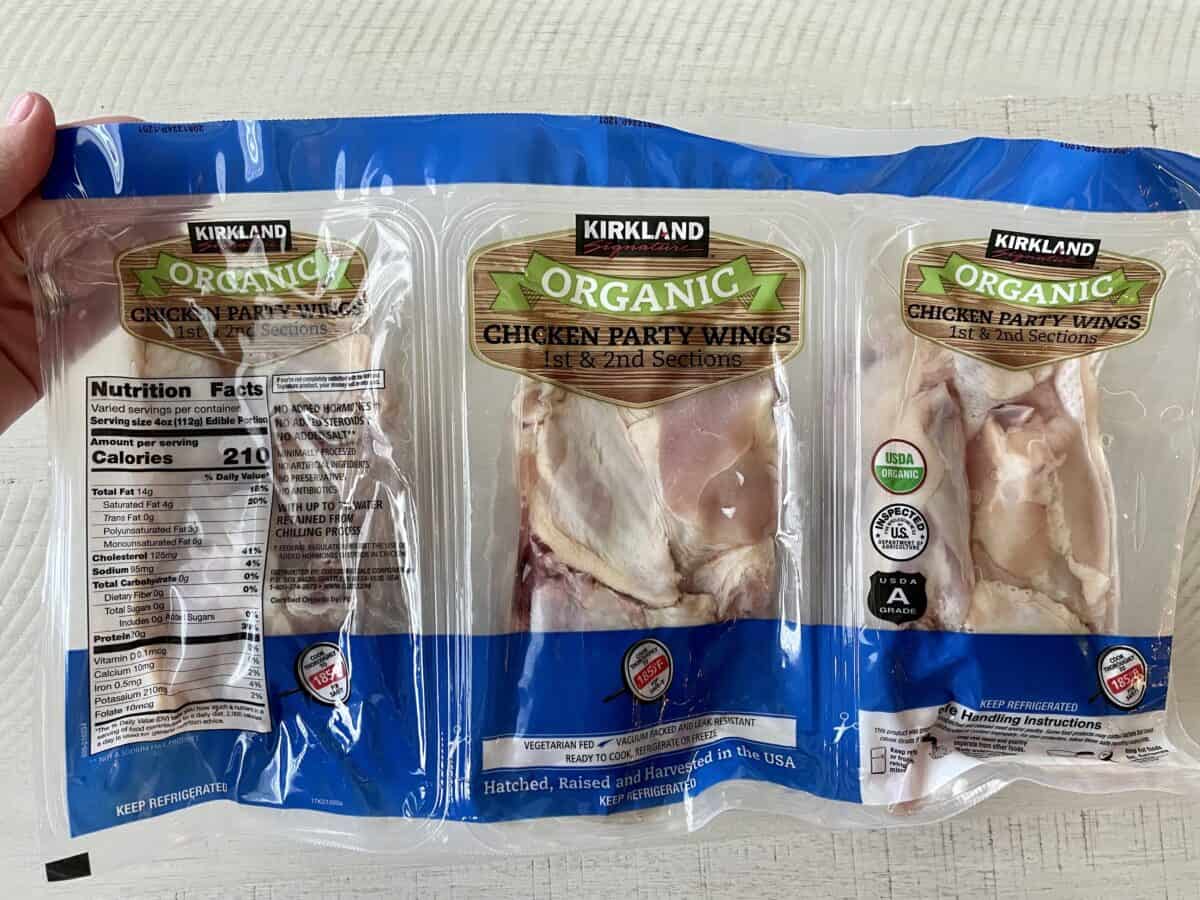 No surprise here, I buy my wings from Costco. They have a great selection of fresh and frozen wings available. The pack pictured above includes the drumette and wing, so both types of wing lovers are covered. We need to season these wings with salt, spices, and give them a cornstarch coating. The cornstarch is our little helper so that all of the saucy goodness will stick.
The next important ingredient is the tequila of course. I like to use the Kirkland Signature Anejo for the deep flavor. The combination of tequila, lime, and a few spices makes for a bright and zesty wing. The only other ingredient we need to pull this all together is butter for a smooth coating on these crispy wings.
Tequila Lime Wing Recipe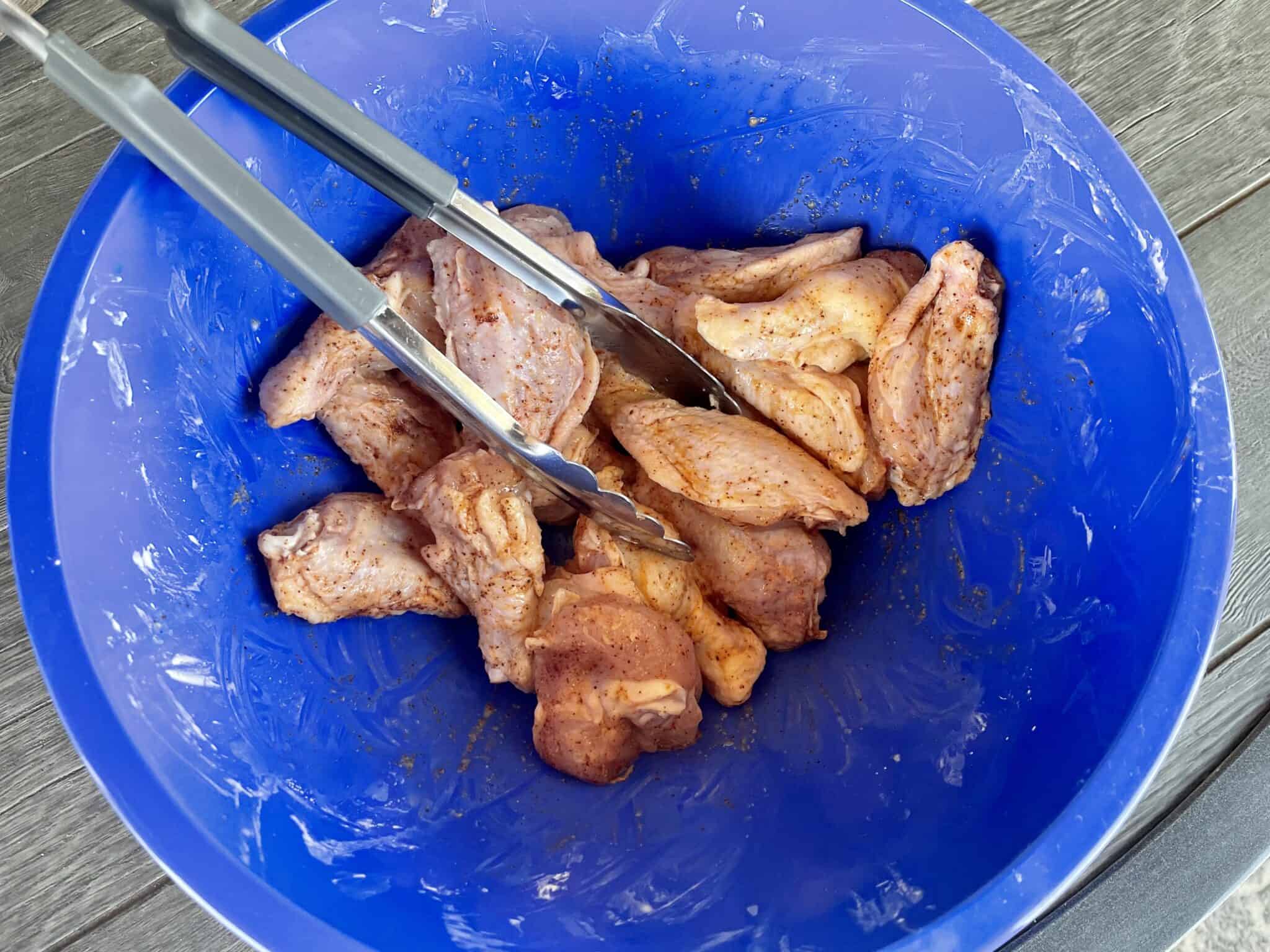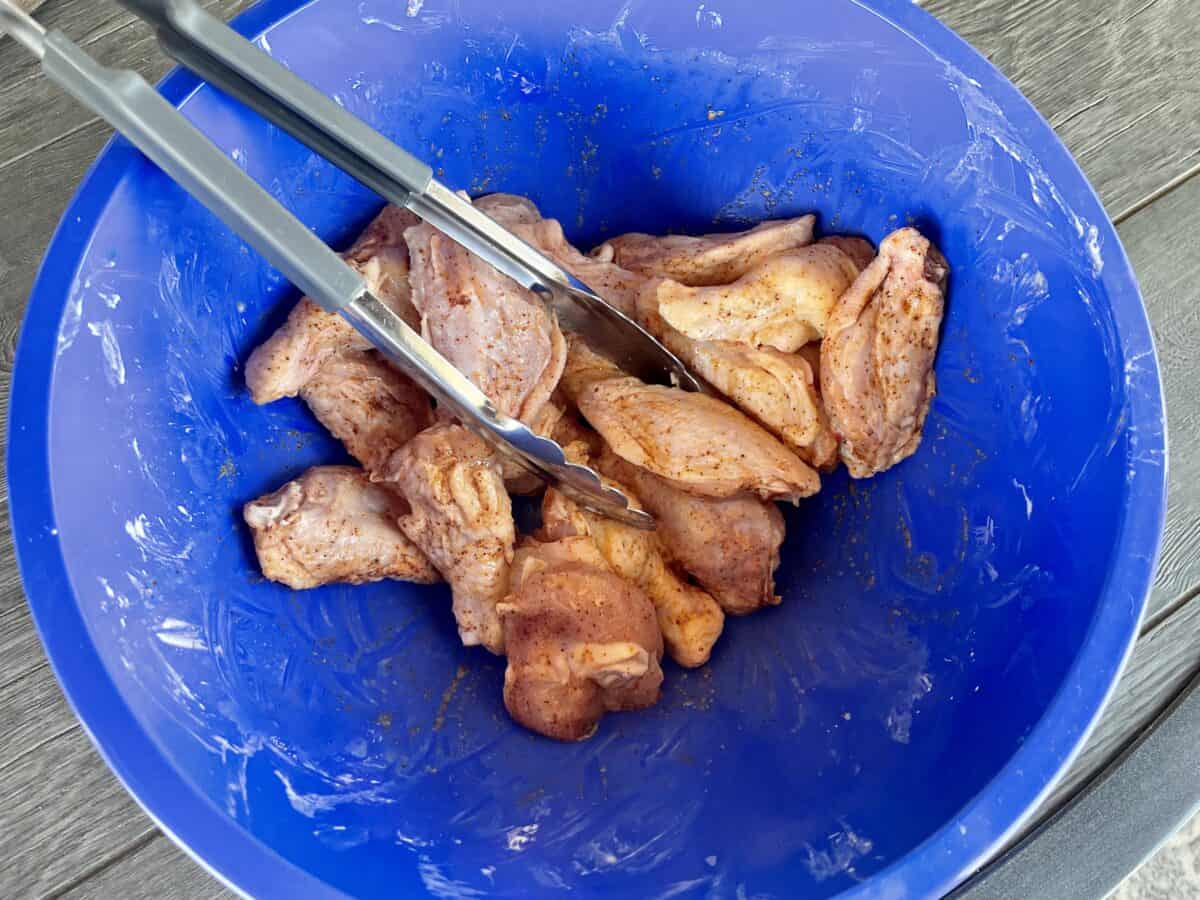 The steps for cooking these wings are as follows:
Preheat the Traeger, pellet smoker, or grill.
Spice the wings.
Spread the wings out on the grill in an even layer for cooking.
Make the tequila lime sauce while the wings cook.
Pull the wings off the grill and pour over the sauce.
Eat the tequila lime chicken wings.
Now, let's spice up these wings and get them cooking!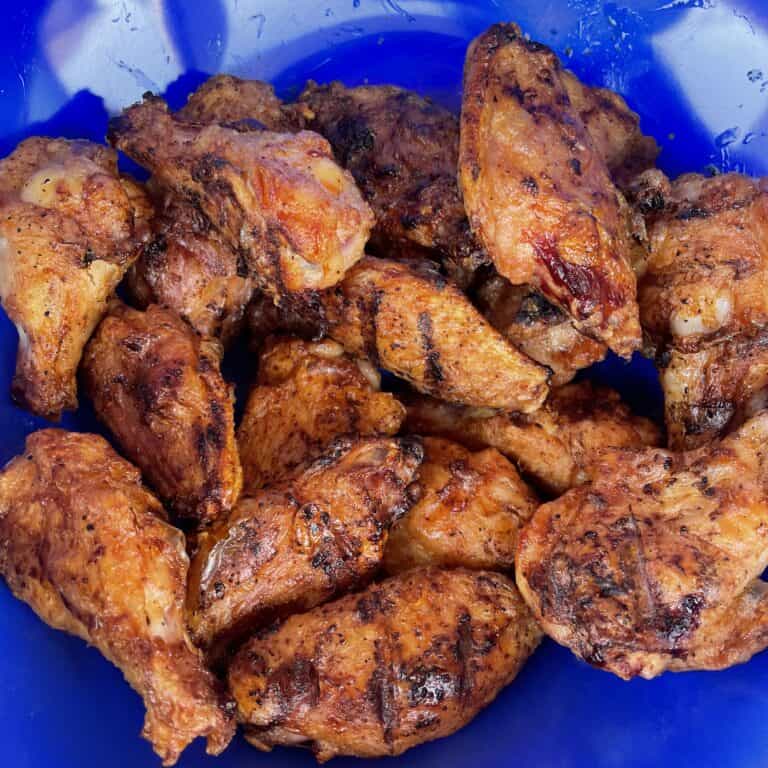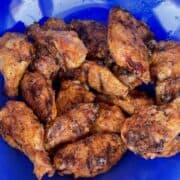 Print Recipe
Tequila Lime Chicken Wing Recipe
Perfectly cooked chicken wings off the Traeger Grill with a zesty tequila and lime sauce
Equipment
1 Traeger Grill

1 larger mixing bowl

1 set of tongs
Ingredients
Chicken Wings
2

lbs

chicken wings

1 ½

teaspoon

salt

1

tablespoon

cornstarch

1

teaspoon

chili powder

1

teaspoon

granulated garlic
Tequila Lime Sauce
¼

cup

salted butter

⅓

cup

tequila

1

whole

lime

juiced

¼

teaspoon

chili powder
Instructions
Prepare the Chicken Wings
Preheat Traeger Grill or pellet smoker to 375 F.

Open packages of chicken and pat them dry with paper towels. Place them in a large bowl.

Sprinkle the chicken wings with 1 ½ teaspoons of salt, 1 tablespoon of cornstarch, and 1 teaspoon each of chili powder and granulated garlic.

When the smoker has reached 375F, place each chicken wing on the grill, fat side down. Spread them out in an even layer with space between each wing for even cooking. Close the lid and cook for 35 minutes, flipping the wings once halfway through the cook time.
Tequila Lime Sauce
Heat a medium sized sauce pan to medium high on the stove. Add a ¼ cup of salted butter and allow to bubble.

When the butter starts to bubble, add the tequila and cook for 2-3 minutes.

Turn off the heat. Add the lime juice and ¼ teaspoon of chili powder.
Finishing the Tequila Lime Wings
Remove the wings from the smoker and place in a large bowl. Pour all of the tequila lime sauce and toss around to coat the wings evenly. They are ready to serve.
Did you make this recipe? Tag me on Instagram @fancy_apron 🙂 or leave a comment below.
This blog post contains affiliate links. As an Amazon Associate I may earn income from qualifying purchases.
Cooking Wings on a Traeger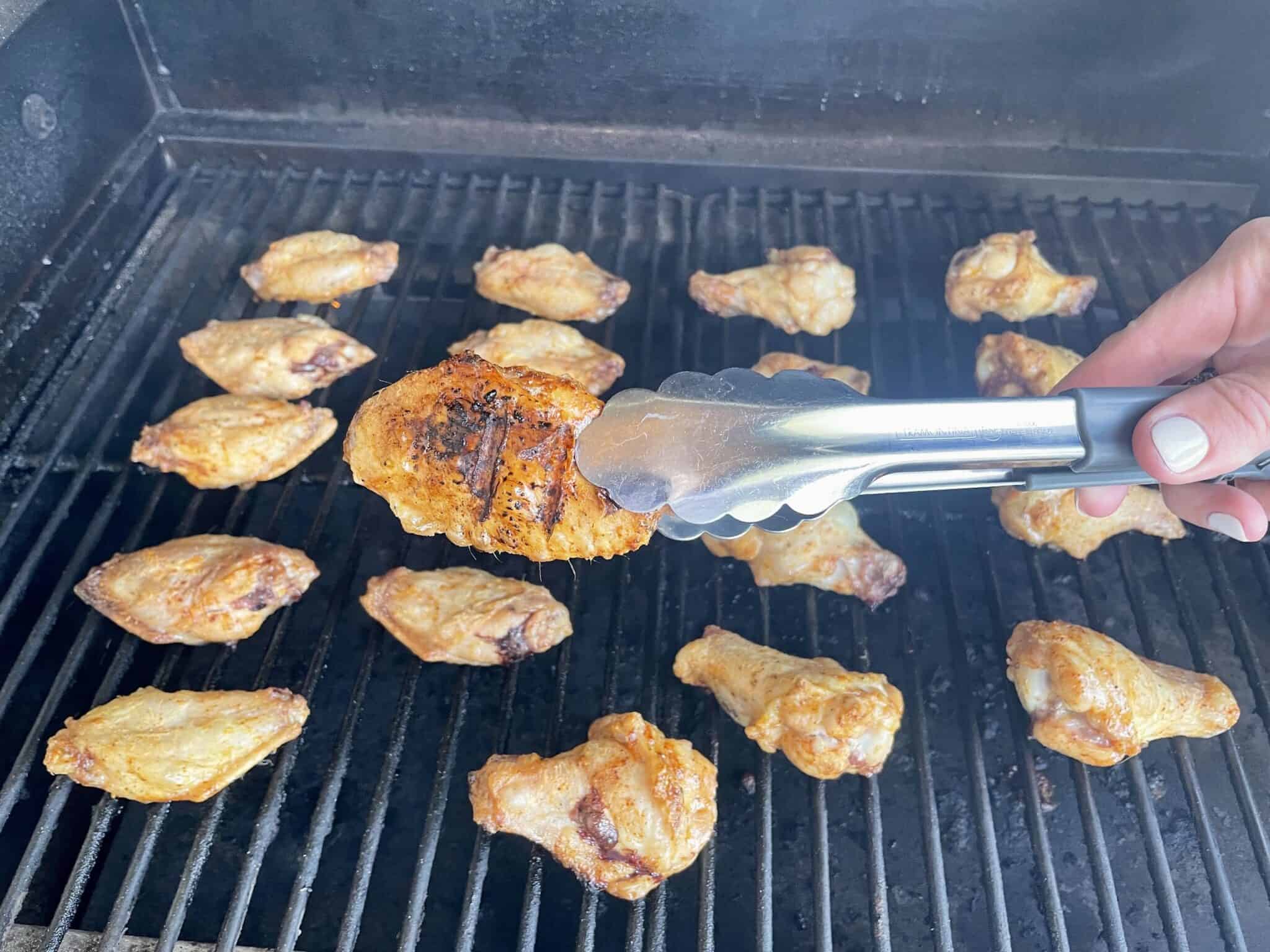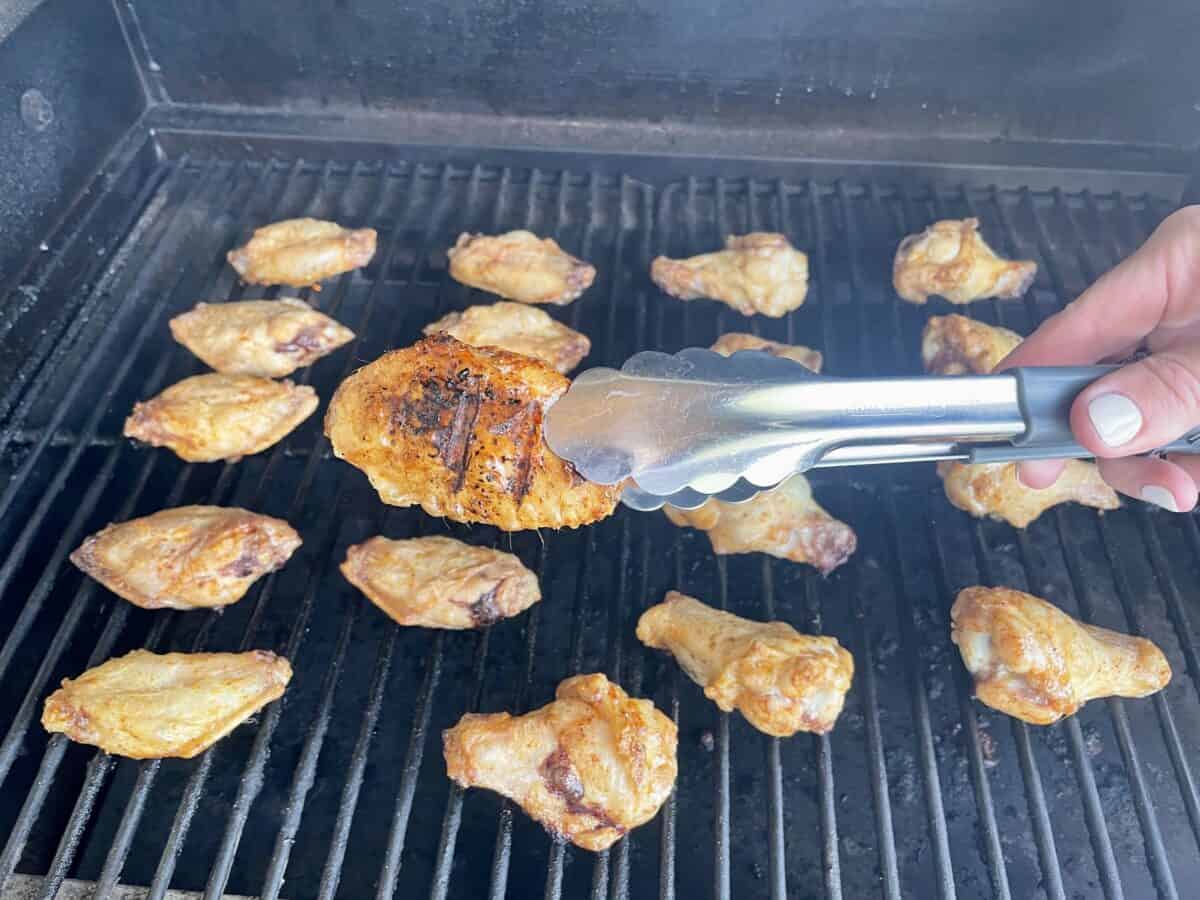 Cooking wings on a Traeger grill helps me in two major ways.
I do not have to hover over the wings and watch them cook. I can trust my Traeger to maintain an even temperature. The wings only have to get flipped once and they are good to go.
I can cook A LOT of these wings in a single layer across the grill. We are saving time and effort.
Check out my affiliate link or visit the Traeger website for more grilling supplies.
More supplies:
How else can I cook chicken wings?
You can cook chicken wings in the oven by spreading in an even layer on a sheet pan at 375F for 40 minutes. Another option is an air fryer set to 375F for 35 minutes.
Can I leave out the tequila?
Yes! To make this recipe free of alcohol, use ¼" cup of additional butter. Add 1 teaspoon of cumin and ½" teaspoon of paprika for additional flavor.
Cooked Tequila Lime Wings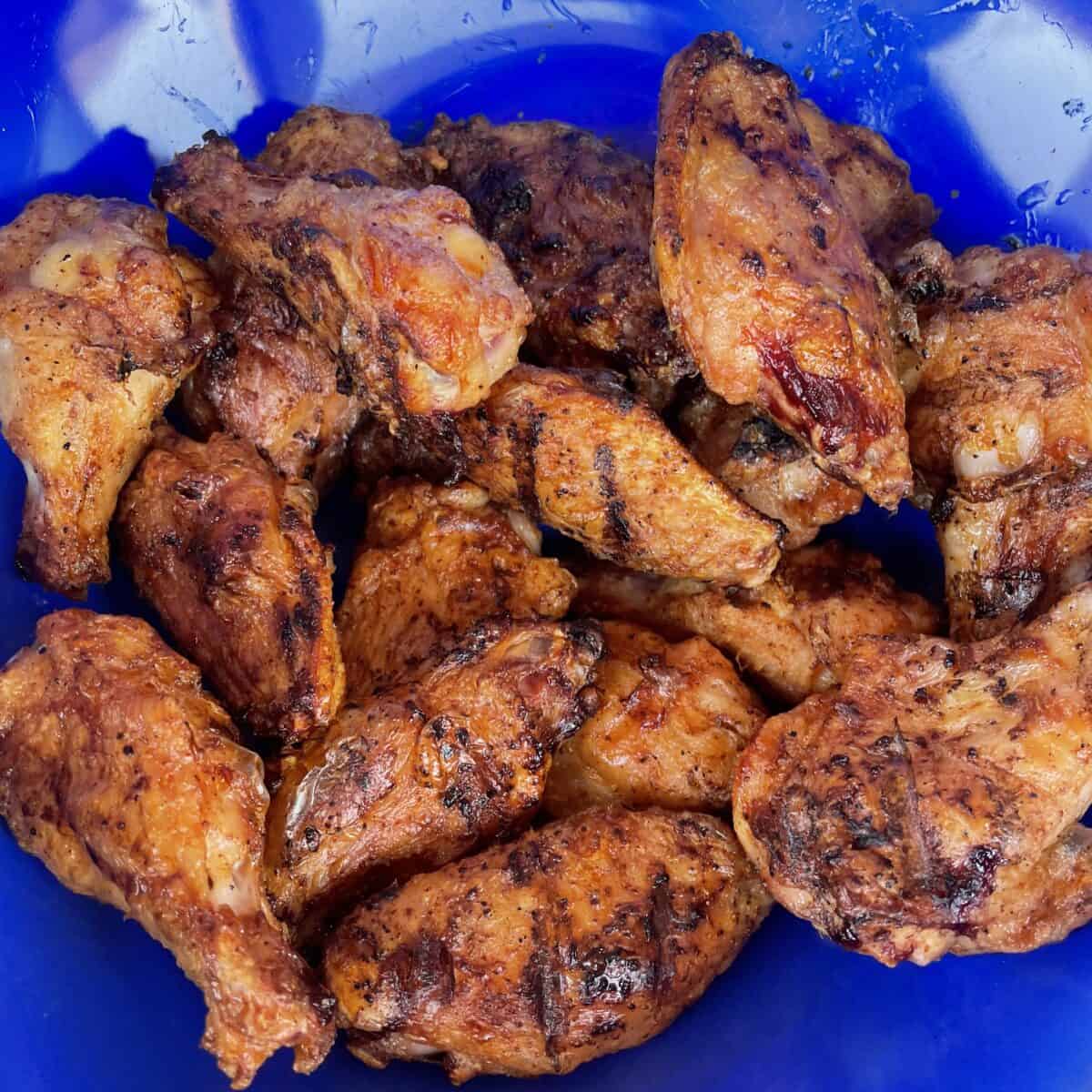 And there you have it. Completely addictive wings that will keep you coming back for more.
More Traeger Recipes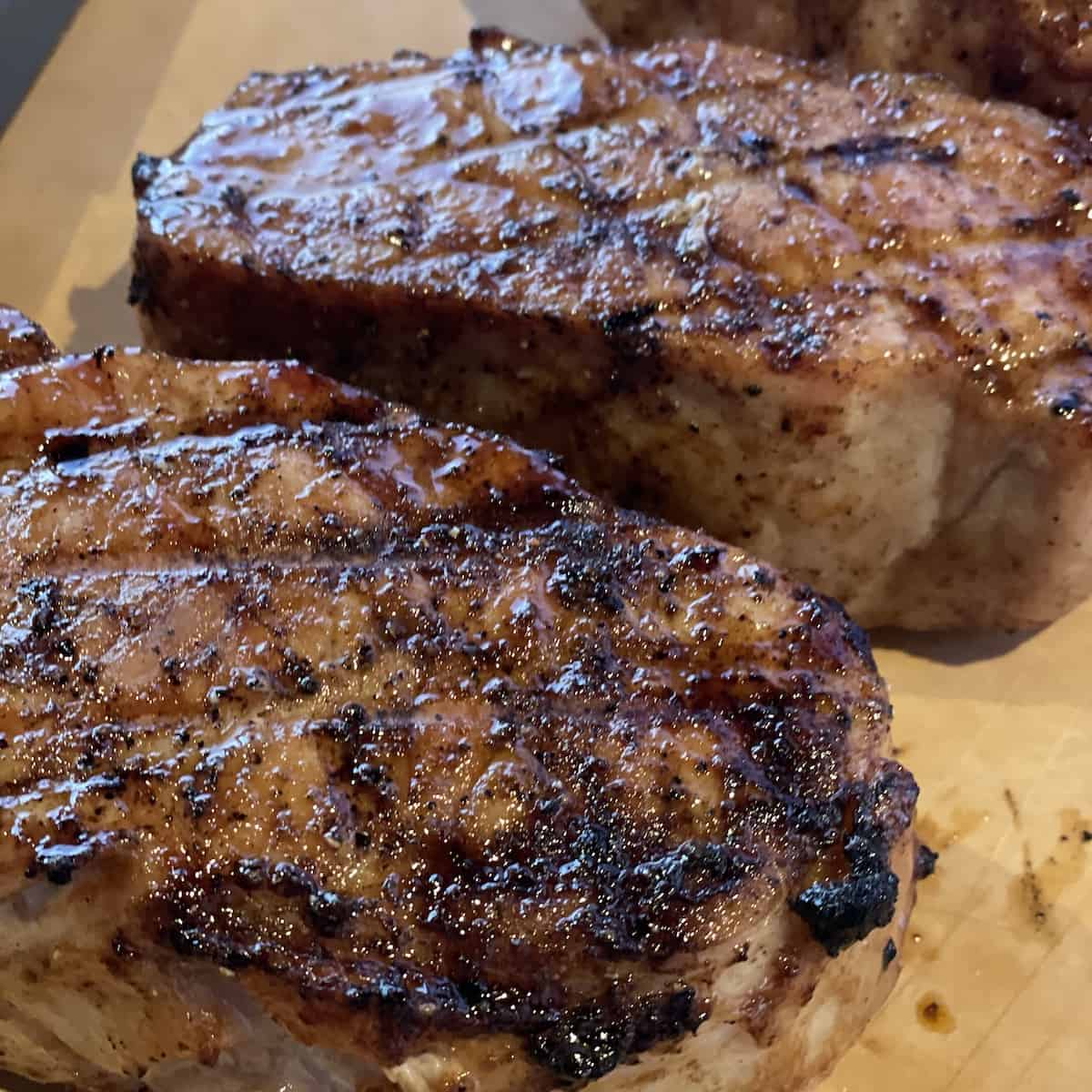 Traeger Potato Skins are another family favorite appetizer! They are the perfect snack sized app because they are easy to serve and packed with flavor.