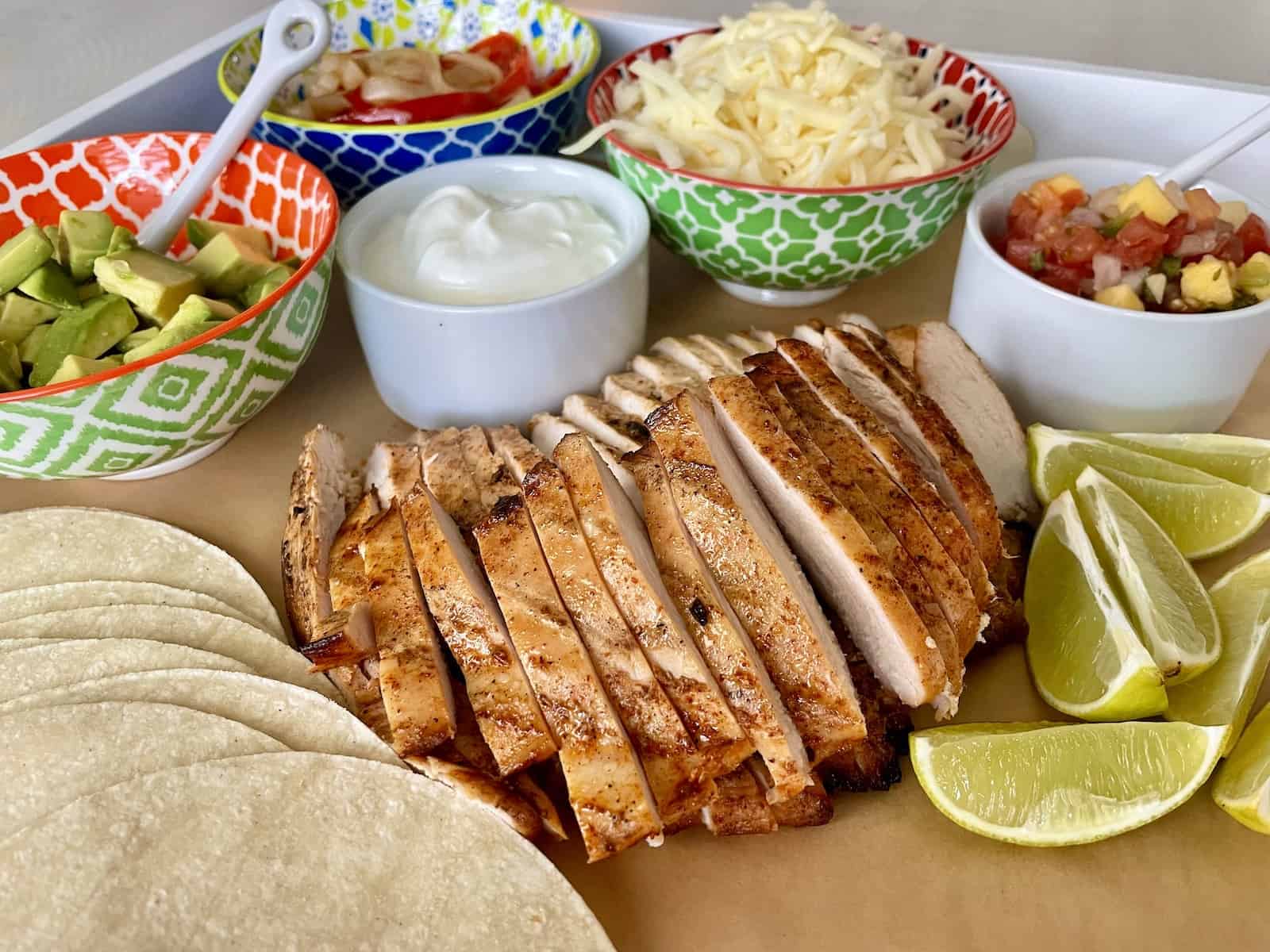 This tequila lime chicken marinade recipe is bright, zesty, and packed with a unique flavor. Pour it over chicken and serve as fajitas, with rice, or black beans for an easy and delicious weeknight dinner.
This blog post contains affiliate links. As an Amazon Associate I may earn income from qualifying purchases. Thanks for the support.
Bright Flavors Coming Your Way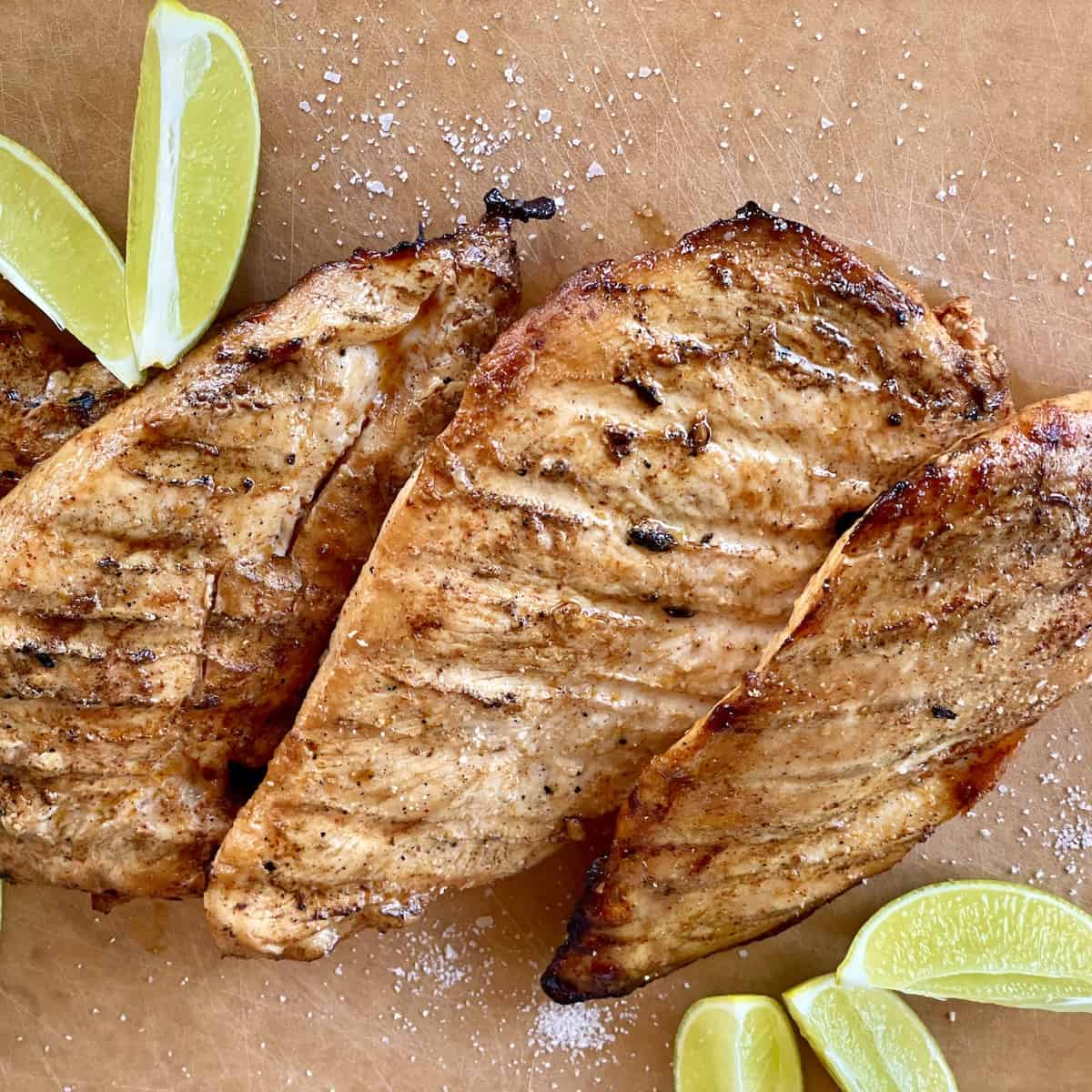 This tequila lime chicken marinade, sometimes referred to as margarita chicken, is perfect for an easy summer dinner. However, it can also be used on pork tenderloin or inexpensive cuts of beef such as flank steak or skirt steak.
I tend to use boneless skinless chicken breasts or chicken tenders, but chicken thighs are also really good with this marinade. Grilled chicken is best when it has been butterflied and pounded a few times with a meat mallet. That speeds up the cook time and ensures a moist and juicy piece of chicken.
If you are looking for a fun and easy recipe to change up your chicken routine or taco Tuesday, this blog post is for you! The marinade ingredients are available year round and I bet you have most of them already.
The Simple Ingredients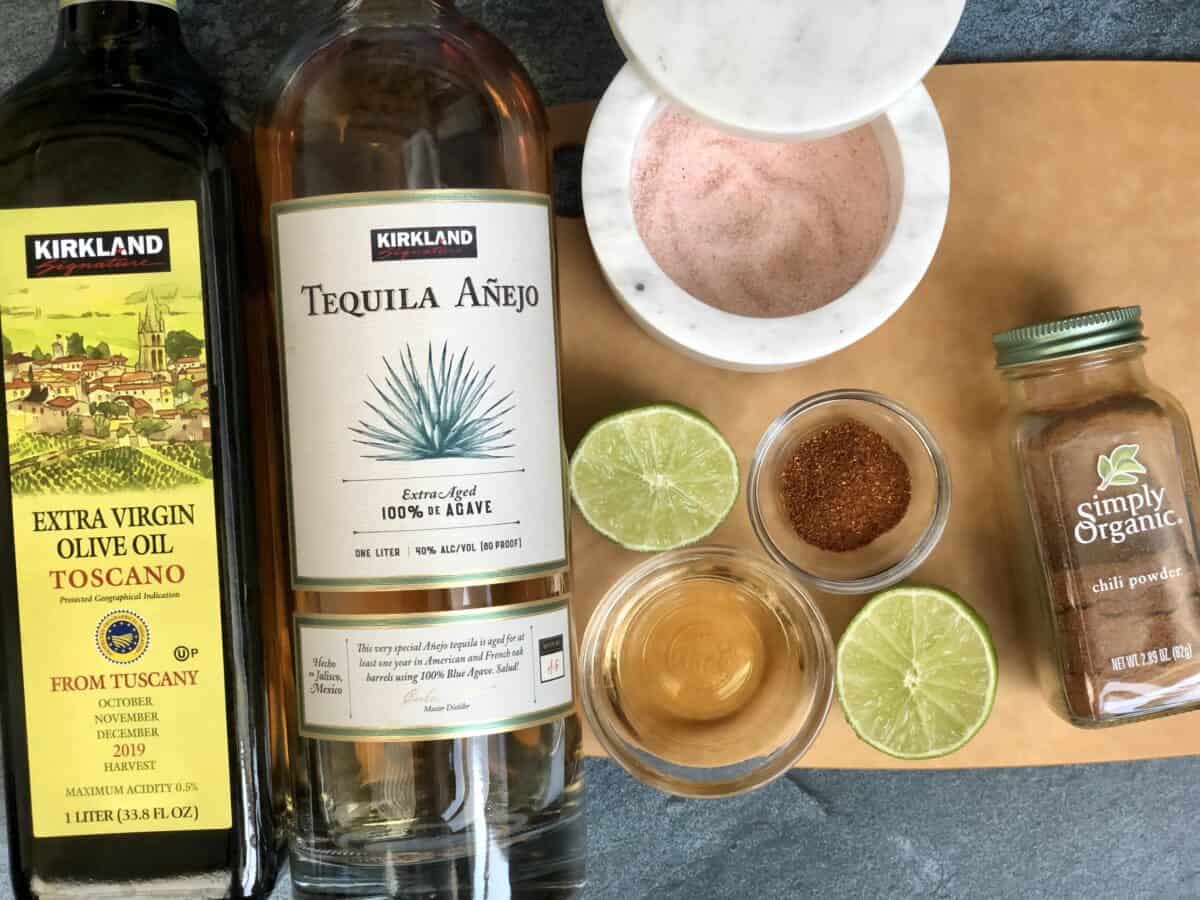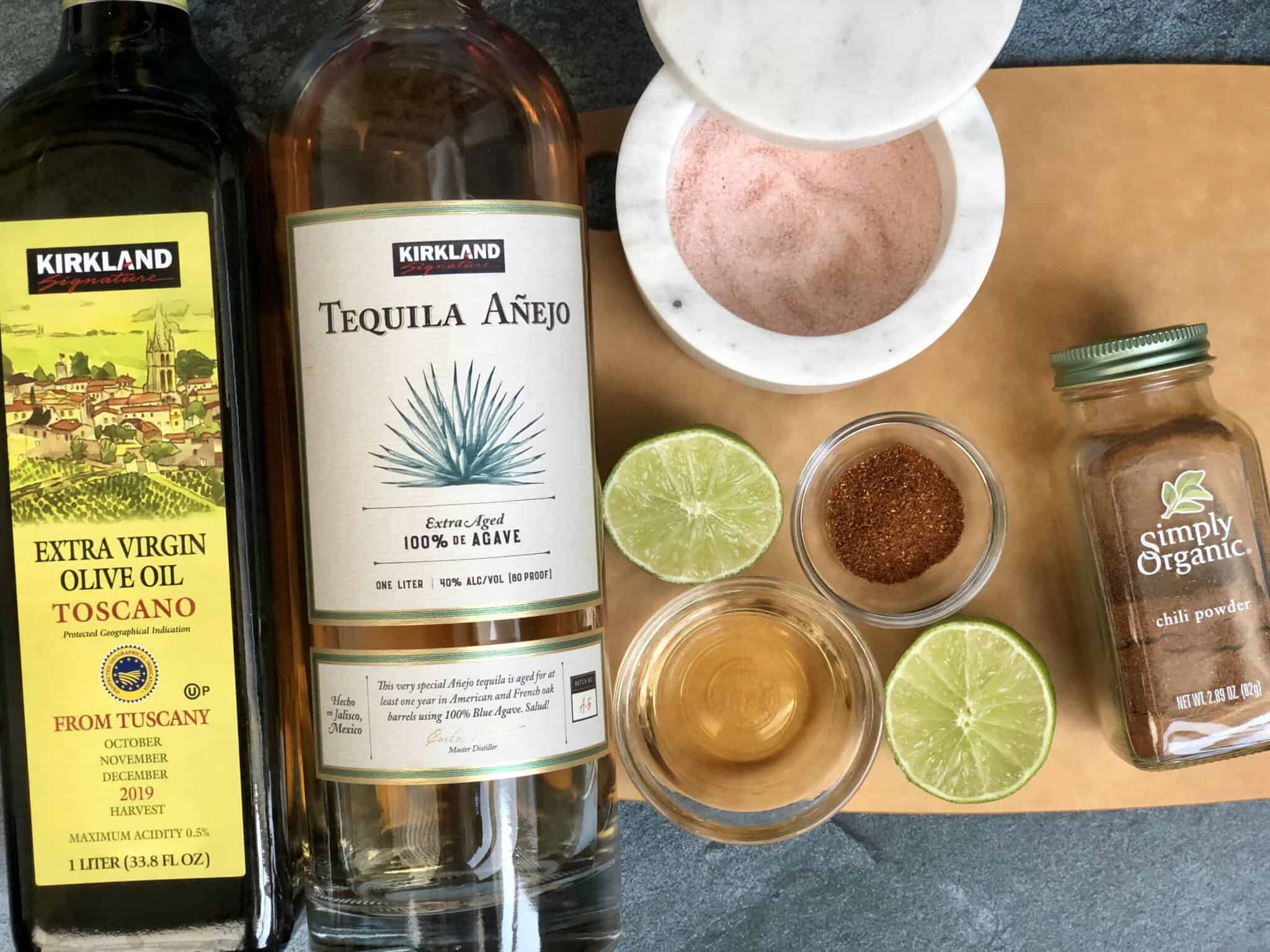 I've said it before and I will say it again: you only need a few basic ingredients to make a great marinade. Oil+Acid+Salt. So, I chose to start with olive oil for this recipe because of it's mild flavor but you can certainly substitute other cooking oils such as vegetable, avocado, or coconut if you prefer. (coconut would probably be tasty with the lime and tequila).
Let's talk tequila! For this recipe, I very much prefer and recommend a good Anejo tequila for its depth of flavor. Even though there are tons of great silver tequilas out there, the flavor that holds up best to cooking is anejo.
Next up, the acid which we get from one large lime. The combination of lime and tequila go together as well as love and marriage. These two flavors are so bright and zesty, we need something to warm up the marinade and balance everything out. In walks chili powder. Other warm spices that will work here are smoked paprika or cumin. Depends on my mood that day.
Marinating Method and Times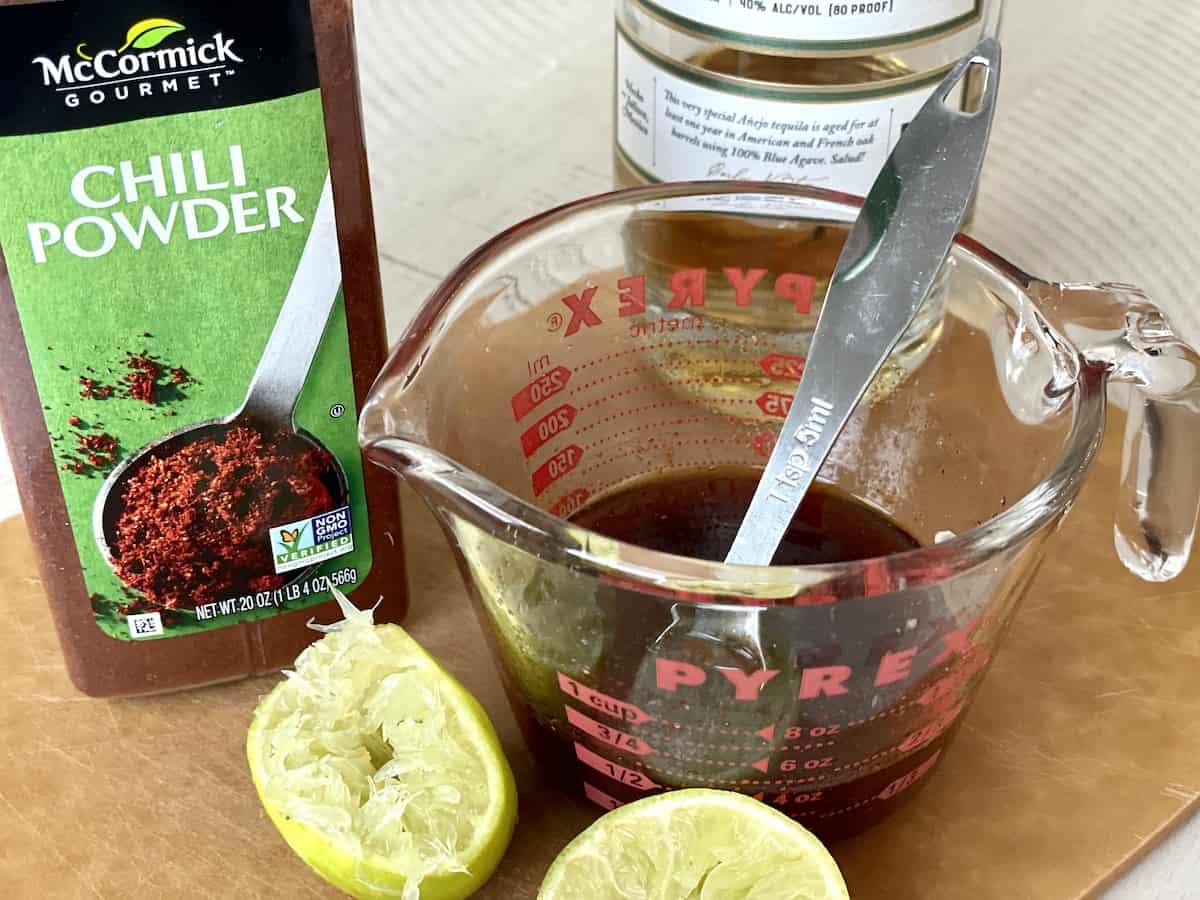 To make the marinade, combine all of the ingredients in a small bowl. Place the meat of your choice in a large plastic bag or airtight container and pour over the marinade. Store the marinating chicken, pork, or beef in the refrigerator for 2-12 hours, or even overnight if you really want the flavor to infuse your protein.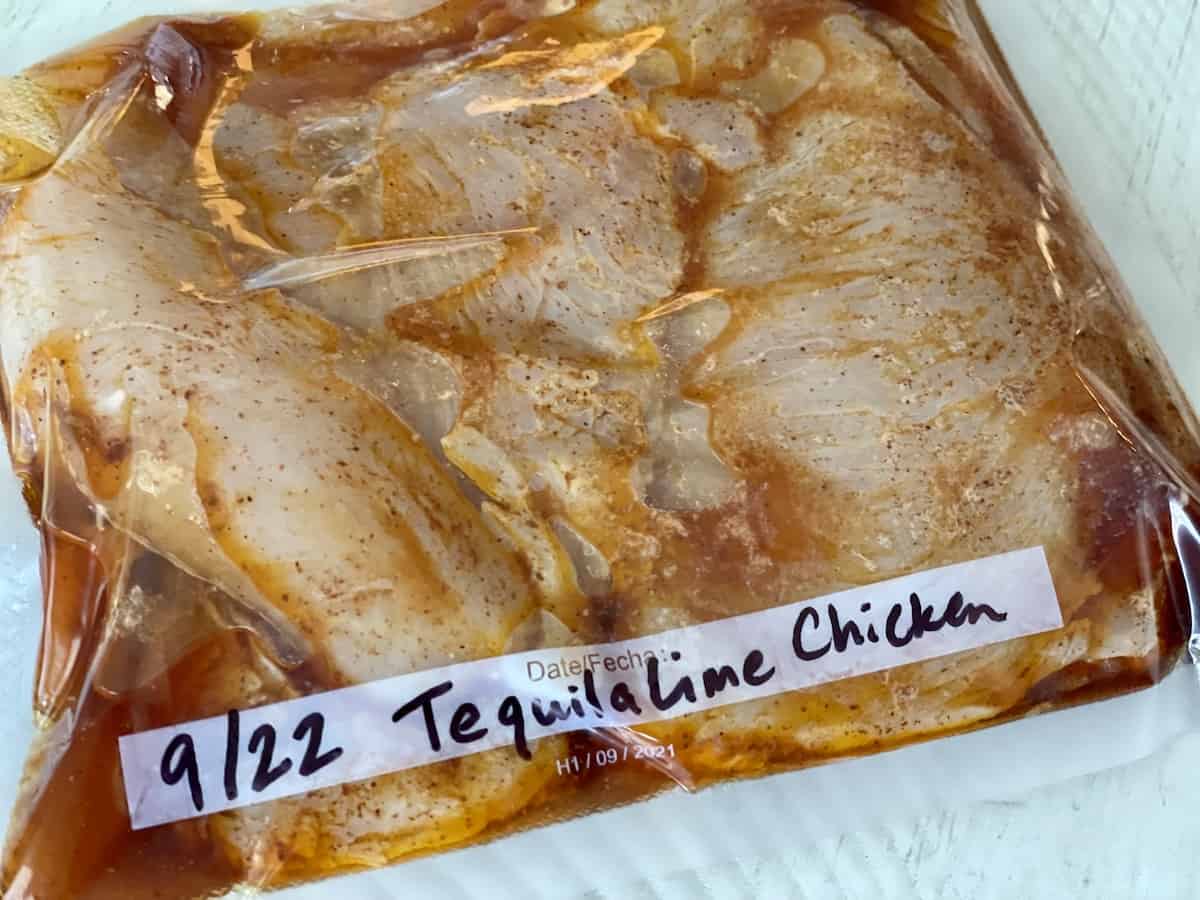 Another reason I love this marinade... It can be used in a day by marinating your protein for 2-12 hours OR it can be vacuum sealed with a food saver and frozen for later. For more freezer friendly chicken marinades, check out my recipes below the printable recipe card.
Cooking Marinated Chicken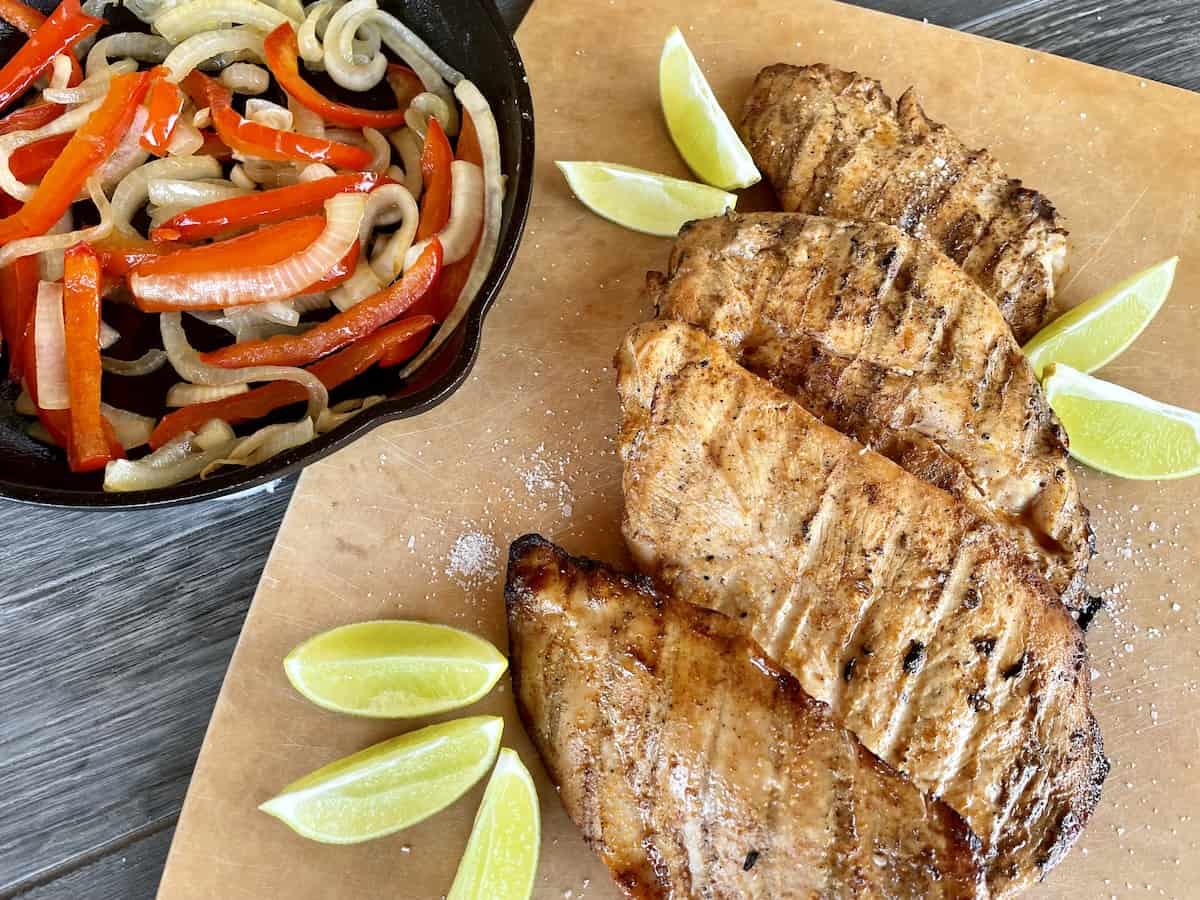 First up, the grill. I most commonly cook this tequila lime chicken on the grill at 375F for 15 minutes. You can also pan sear this chicken on the stove. Start with a grill pan or saute pan pre-heated to medium-high heat and add about a tablespoon of oil. Cook the chicken for 7-8 minutes per side.
No matter which method you choose, cook the chicken breast until it reaches an internal temperature of 165 degrees Fahrenheit. Use a meat thermometer if you are unsure of doneness.
Serving Suggestions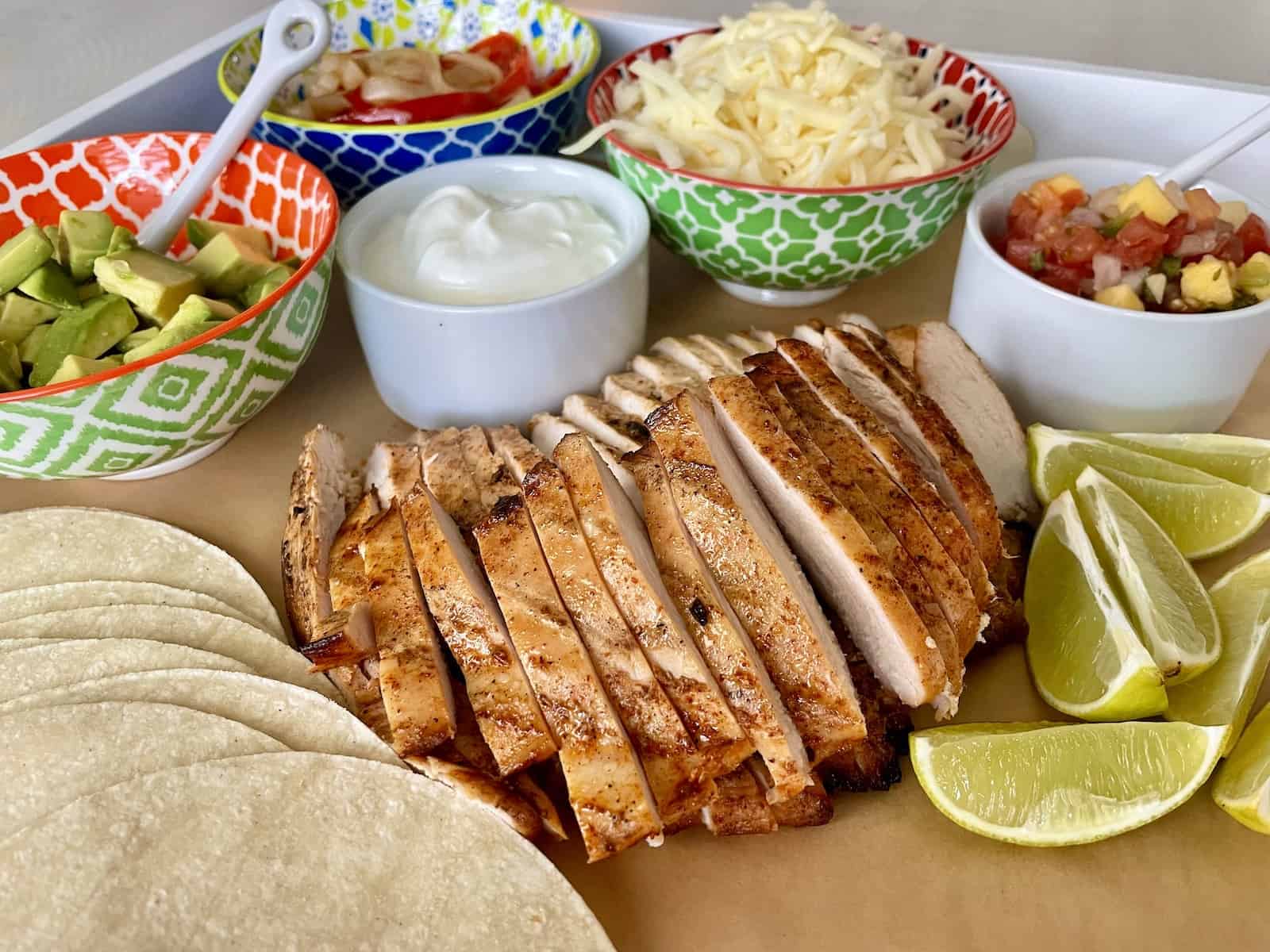 When I make up a big batch, I like to serve it with fajitas including but not limited to:
corn tortillas
flour tortillas
grilled bell peppers and sweet onions
avocado / homemade guacamole
pepper jack or mexican shredded cheese blend
mago salsa or pico de gallo
fresh cilantro and fresh lime juice for serving
The other household favorite is serving it over my favorite poblano and red pepper rice. The bright flavor from the lime and tequila really shines through on chicken which goes perfectly with the heat from poblano peppers and sweet flavor from corn.
One of my favorite things is having extra tequila lime marinated chicken on hand for lunch the next day. The next time I have extra on hand I will shred leftovers for a quick quesadilla. How good does that sound?!
Tequila Lime Chicken Marinade Recipe Card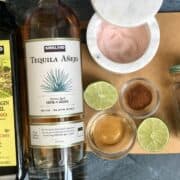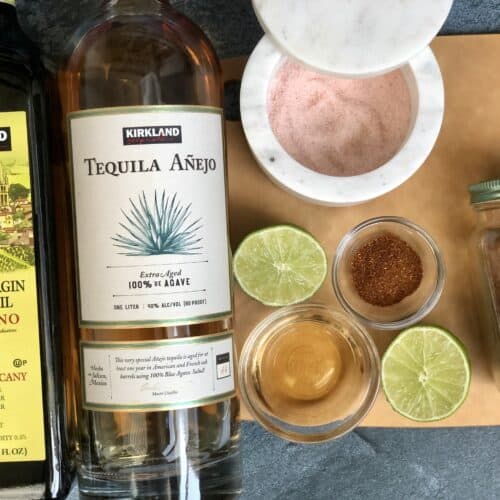 Print Recipe
Tequila Lime Chicken Marinade
A zippy marinade of bright tequila, lime, and warm chili powder.
Ingredients
2

tablespoon

tequila

1

large

lime juiced

1

teaspoon

chili powder

¼

cup

veg oil

1

teaspoon

salt
Instructions
Measure all marinade ingredients and combine in a bowl.

Prepare boneless skinless chicken breasts by cutting through the center into thin cutlets.

Pour marinade over chicken breasts and marinade for 2-4 hours. Or pour into a freezer bag with chicken and freeze for future use.

When you're ready to cook the chicken, grill on high for 7-8 minutes per side or until the internal temperature of the chicken reads 165F on a meat thermometer.

Serve with fajitas fixing or rice.
Nutrition
Did you make this recipe? Tag me on Instagram @fancy_apron 🙂 or leave a comment below.
Recipe Modifications
Here are a few alternatives to the marinade:
substitute orange juice and omit the tequila
add one teaspoon of garlic powder, granulated garlic, or a fresh garlic clove
add fresh minced cilantro
make it spicy by adding diced jalapeño pepper to the marinade
substitute lemon if you are out of lime
This beautiful marinade can be used on other protein and even vegetables. Not just chicken! It can also be used on pork tenderloin or inexpensive cuts of beef such as flank steak or skirt steak. Tequila lime shrimp is another great option.
These are especially options if you are having a big dinner party. You can marinade a variety of meat choices in zip-top bags ahead of time. All of the meat options here cook quickly and you can serve a crowd.
More Great Chicken Marinades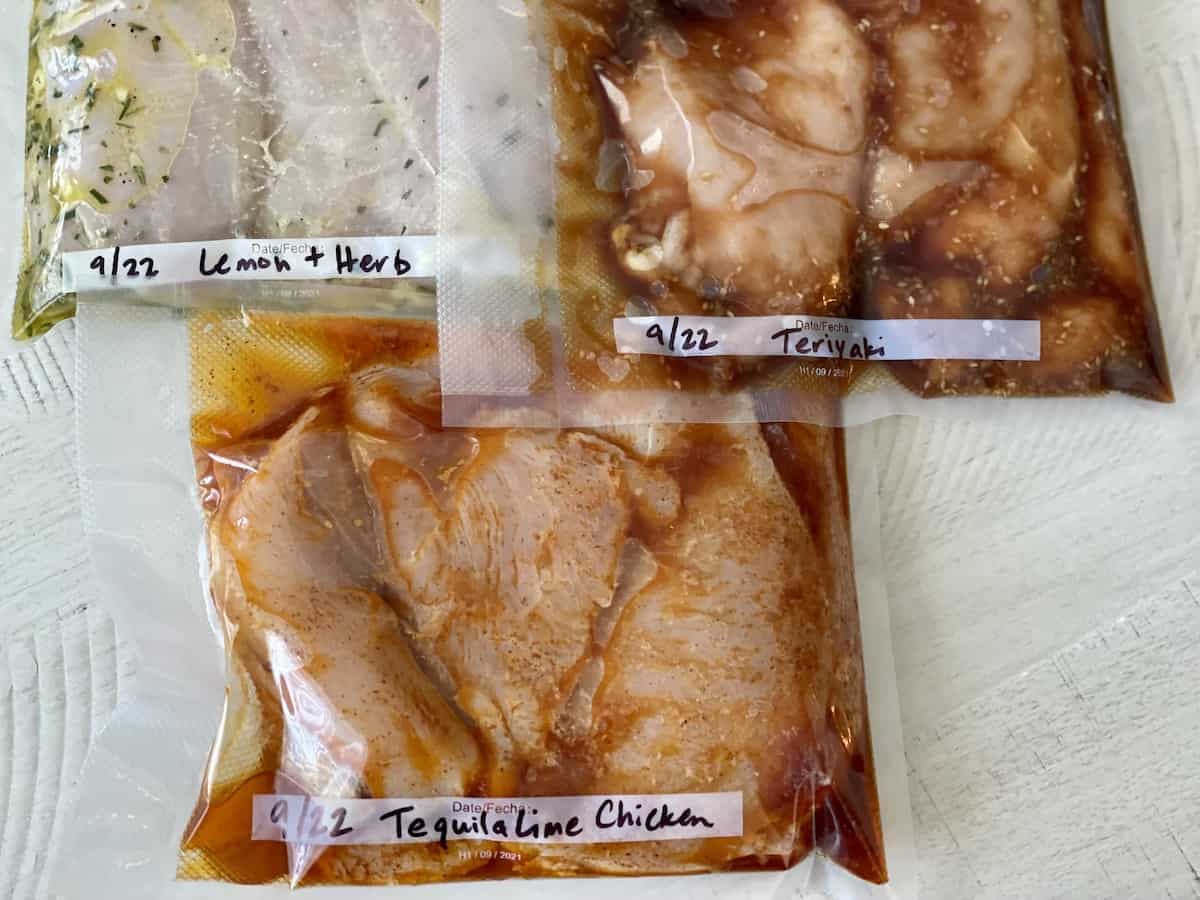 A quick chicken marinade is my saving grace for weeknight dinners. I love all of these recipes equally because they are packed with flavor and utilize easy ingredients. Having a diverse supply of easy marinades keeps our weeknights easy but never dull.
Check out my freezer friendly chicken marinades for a complete list.