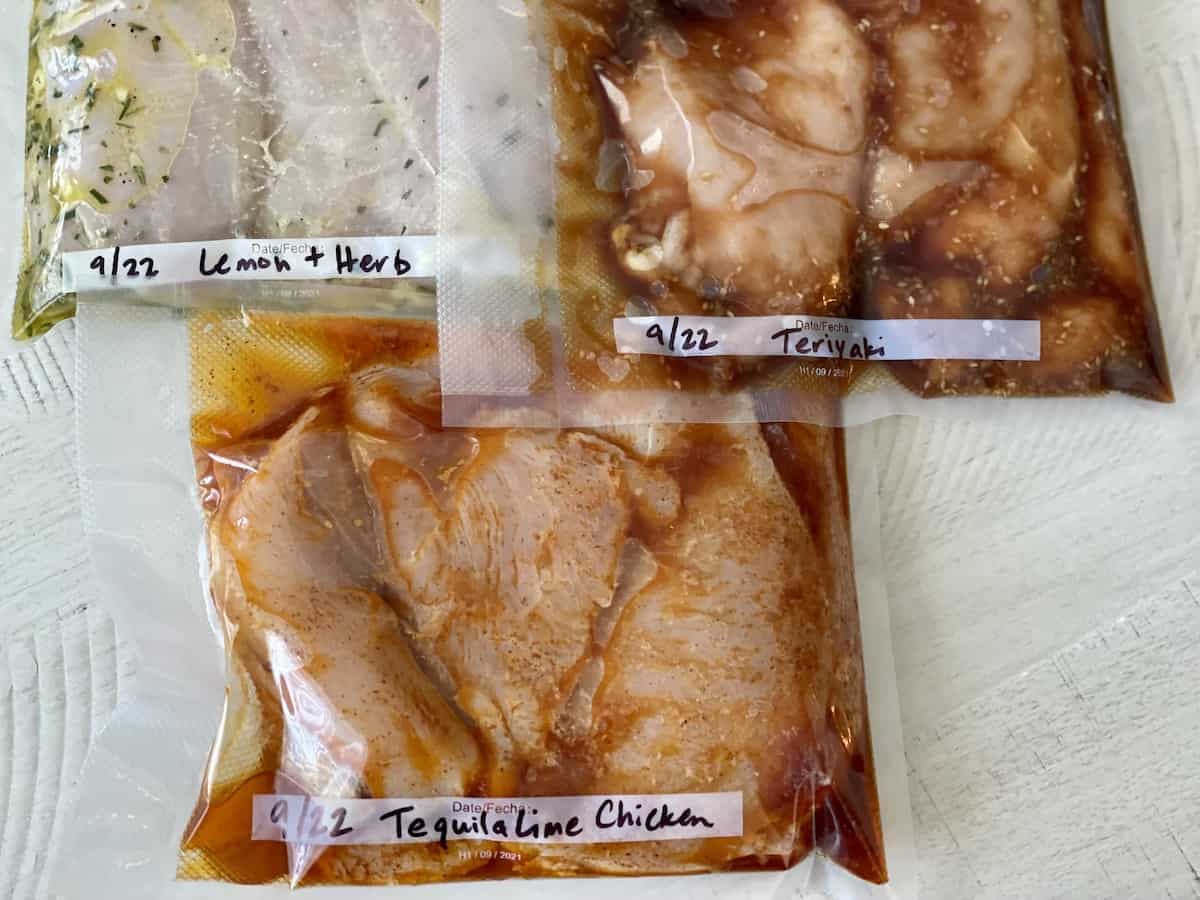 Save time for weeknight meals with these freezer friendly chicken marinades. These bright flavors will mix up your dinner routine. The best part of these recipes is that on a busy weeknight, you can get dinner on the table fast and it will be delicious!
This blog post contains affiliate links. As an Amazon Associate I may earn income from qualifying purchases. Thanks for the support.
Why I love freezer friendly chicken marinades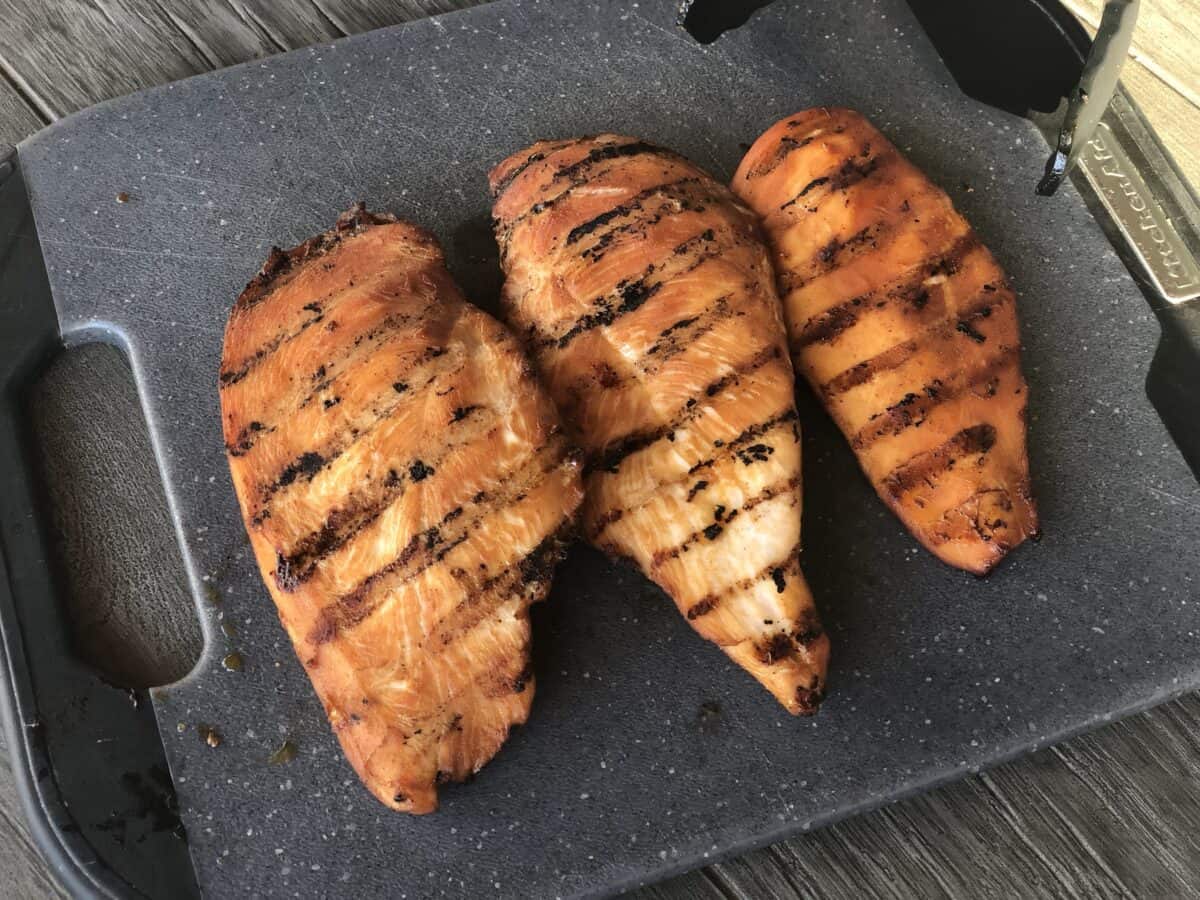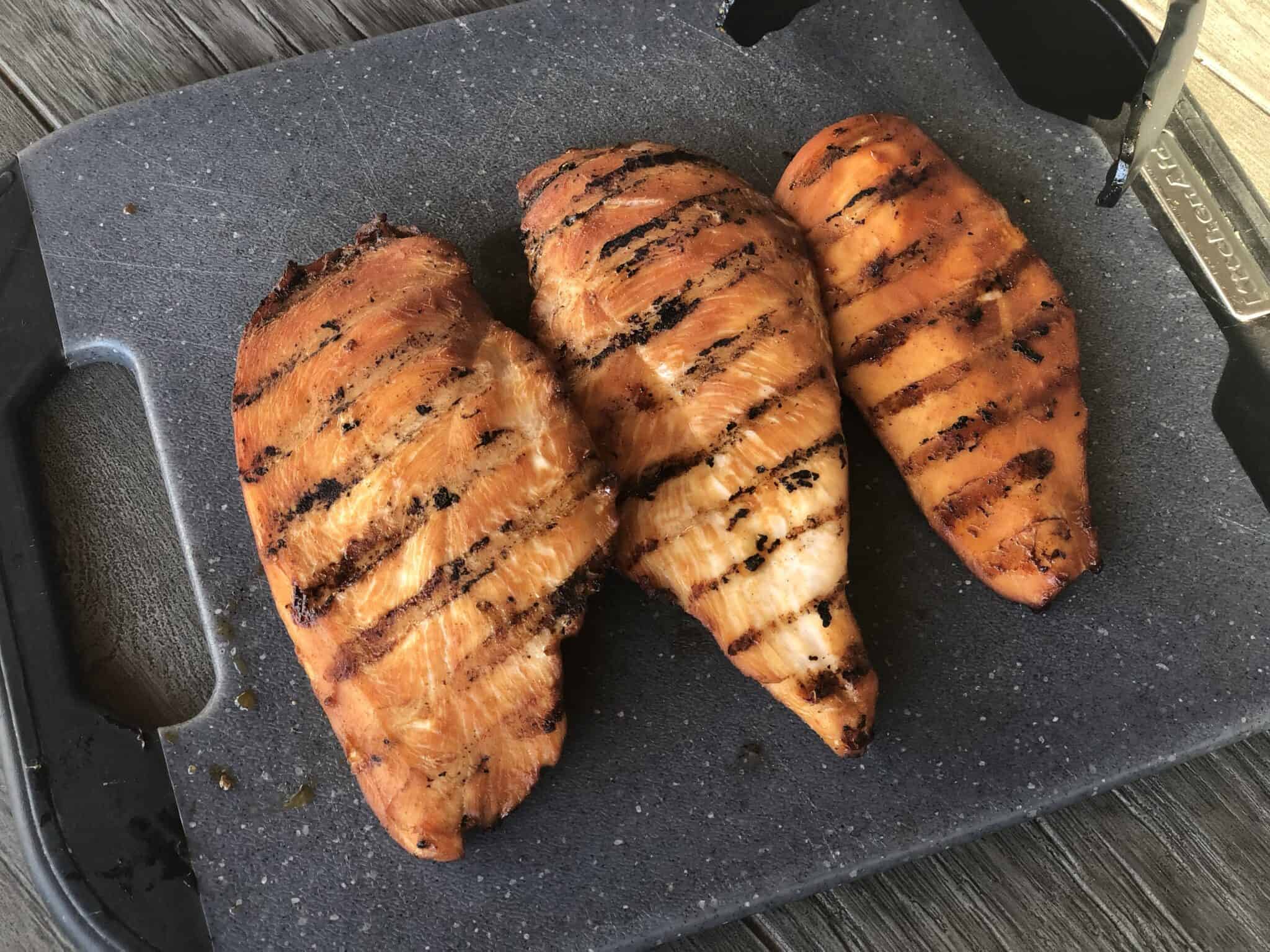 When chicken breasts are cut thin, they absorb whatever marinade or seasoning all the way through. I also like how quickly they cook on the grill or skillet. These cutlets cooked on a the grill at 400F in 10-15 minutes total. So, by organizing these freezer bags on a day when I have shopped at Costco, I have 5 weeknight dinners that I can make in 30 minutes. And that's a real 30 minutes. Not a pretend 30 minutes for a magician that takes normal people and hour to pull off.
Become a Great at Meal Prep
One of my most helpful time saving routines is to marinade or pre-season chicken breasts and freeze them. I have a few favorite freezer friendly chicken marinades that are easy to assemble and really infuse flavor into chicken breasts.
All you need to get started is a plan. This post contains the supplies and recipes you need for easy freezer friendly chicken marinades.
Supplies:
large cutting board
Food Saver or vacuum sealer and food storage bags
sharp knife
disposable food safe gloves (optional)
The Process
When I get home from Costco, I open all of my chicken breast packages and drain them into a bowl. One by one, I butterfly them in half through the center all the way through. This makes very thin chicken cutlets. Prepping thin cutlets is a time saver because they will thaw and cook faster than whole chicken breasts.
After the chicken breasts are prepped, I mix up the marinades and portion them in Food Saver bags. Each pouch gets about a pound of chicken. Some pouches will get 4 cutlets and some will get 6 depending on my meal plan for the week. To vacuum seal a Food Saver bag with liquid, I use the pulse feature to slowly pull out the air without making a mess of the marinade.
If you don't have a Food Saver and are going to use a zip top plastic bag, be sure to get out as much air as possible. That air can cause freezer burn.
Favorite Freezer Marinade Recipes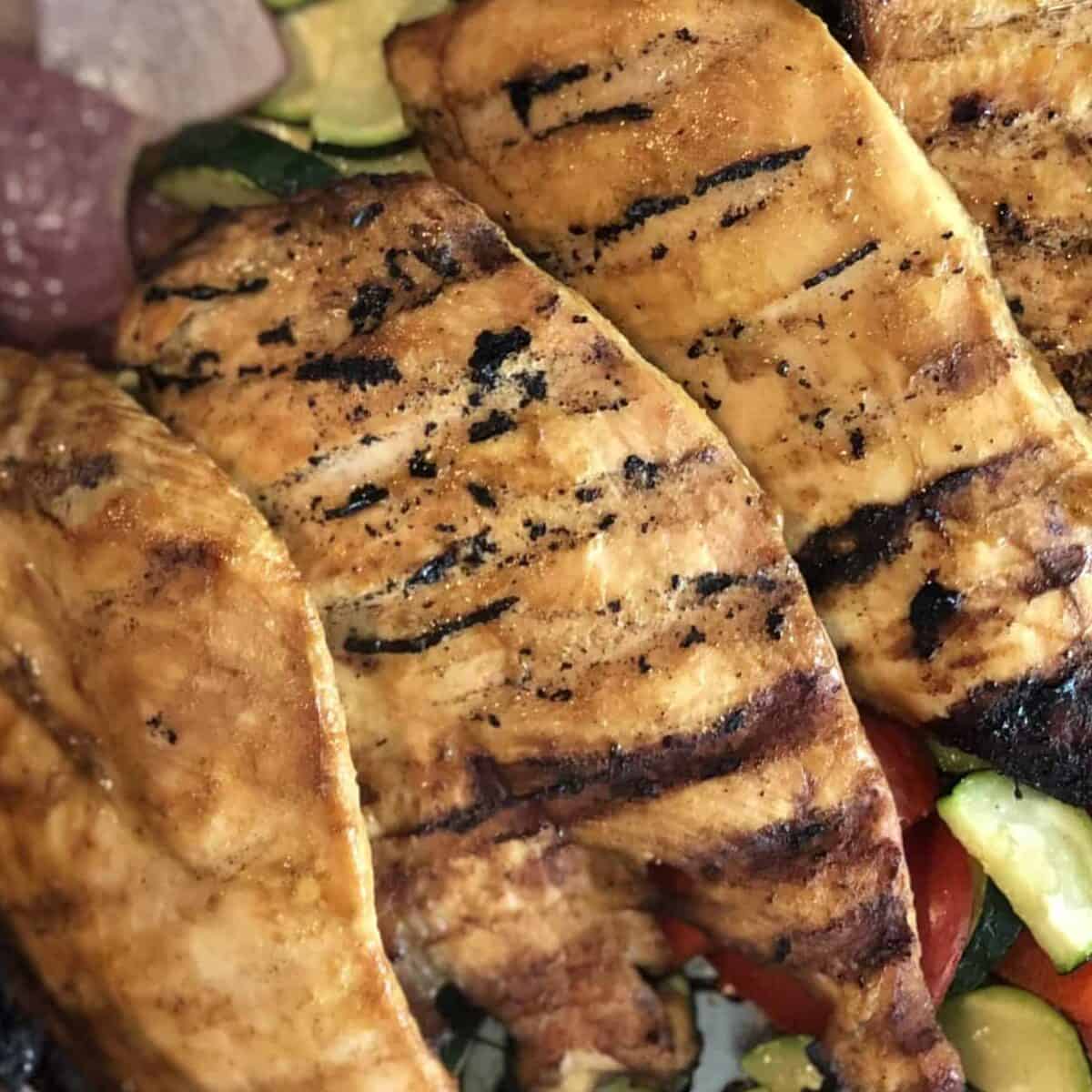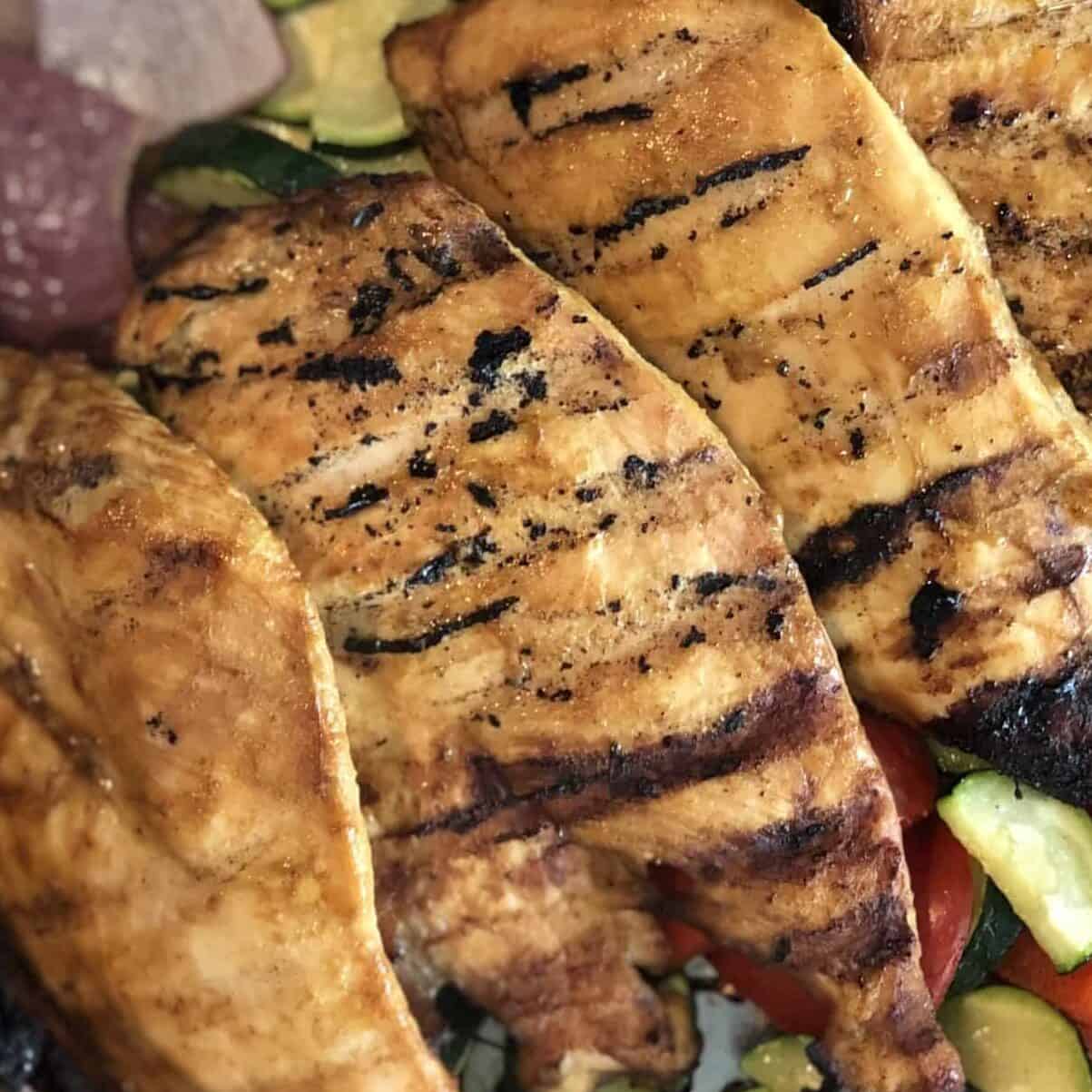 This is my basic meat marinade that combines soy sauce and Worcestershire sauce. It also a few spices including garlic, brown sugar, and black pepper.
Basic Meat Marinade
An all purpose marinade that brings together spices, soy sauce, and Worcestershire
Check out this recipe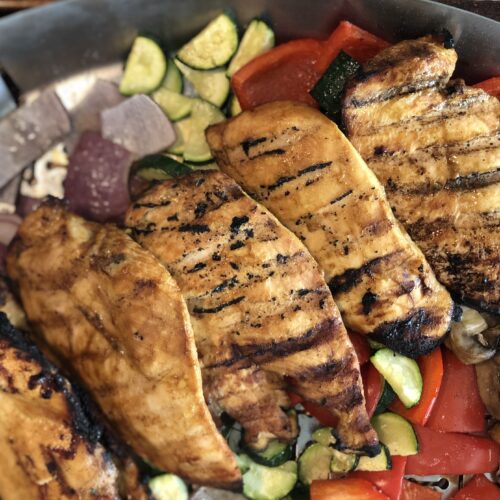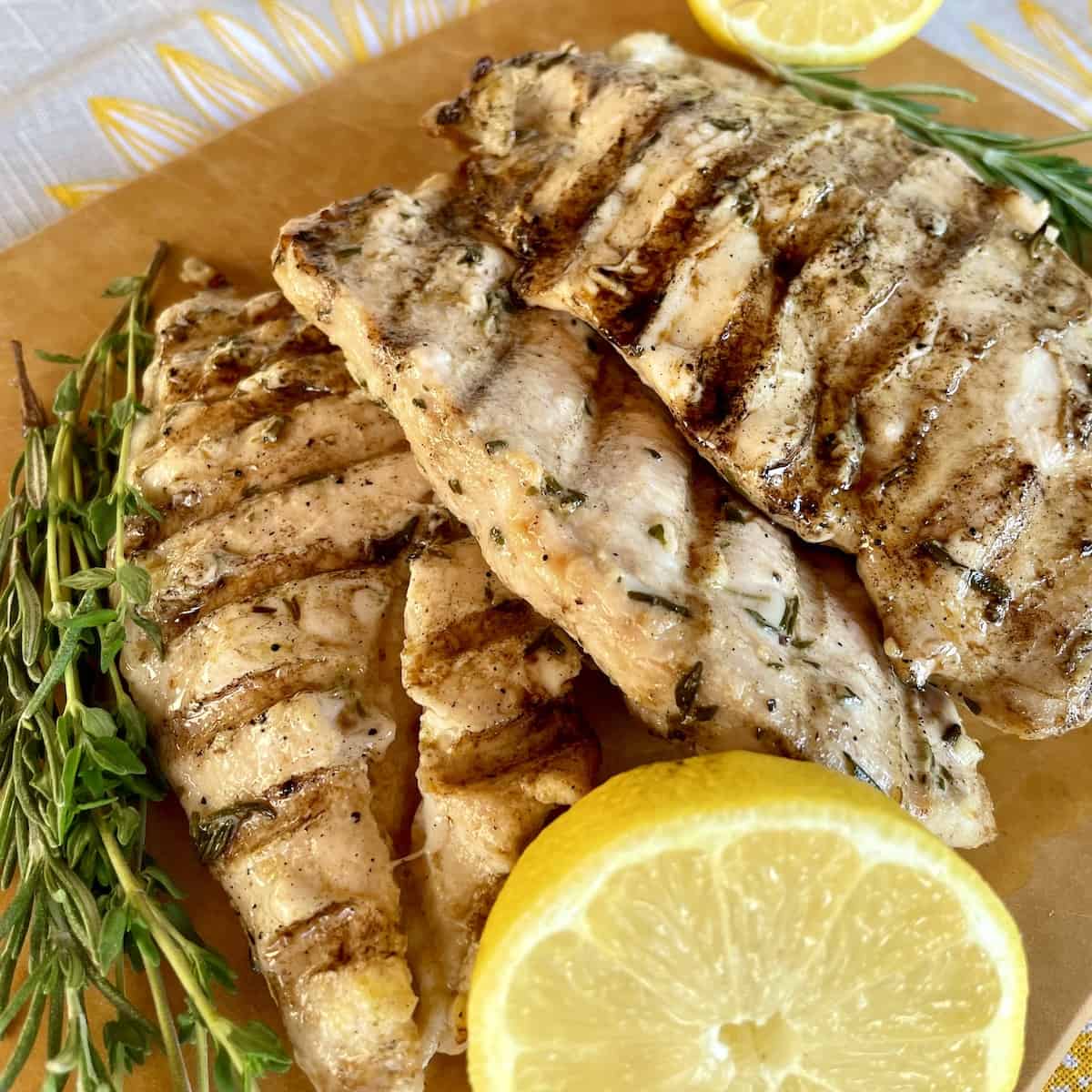 Next up is my Lemon and Herb Marinade. The flavors here are bright and zesty. It's perfect for tossing grilled chicken over a caesar salad or bed of buttered noodles. We combine fresh herbs, lemon juice, and olive oil for a super flavorful marinade.
Herb and Lemon Marinade
A bright and herby marinade perfect for pairing with pasta, over rice, or with a crisp salad.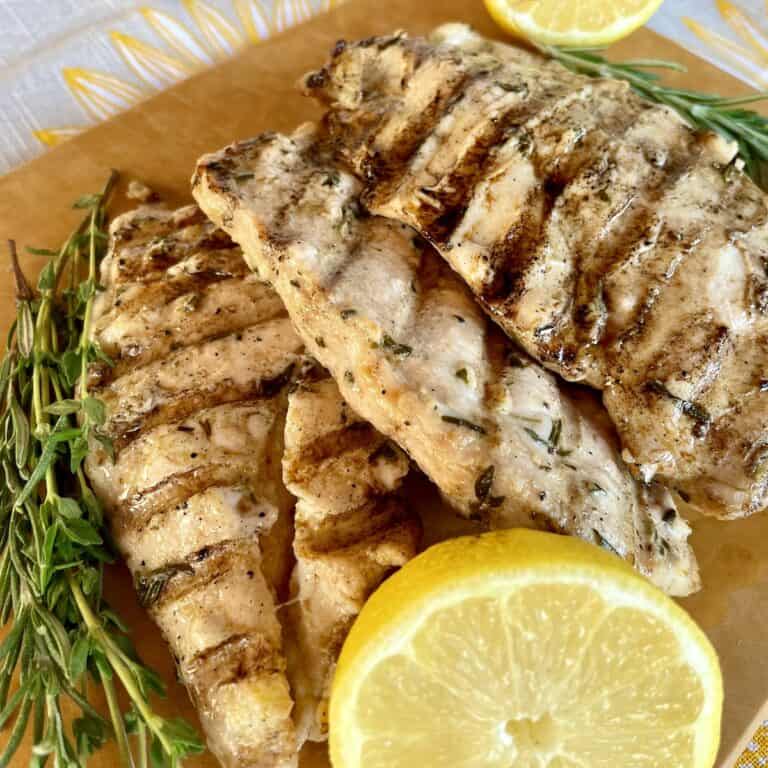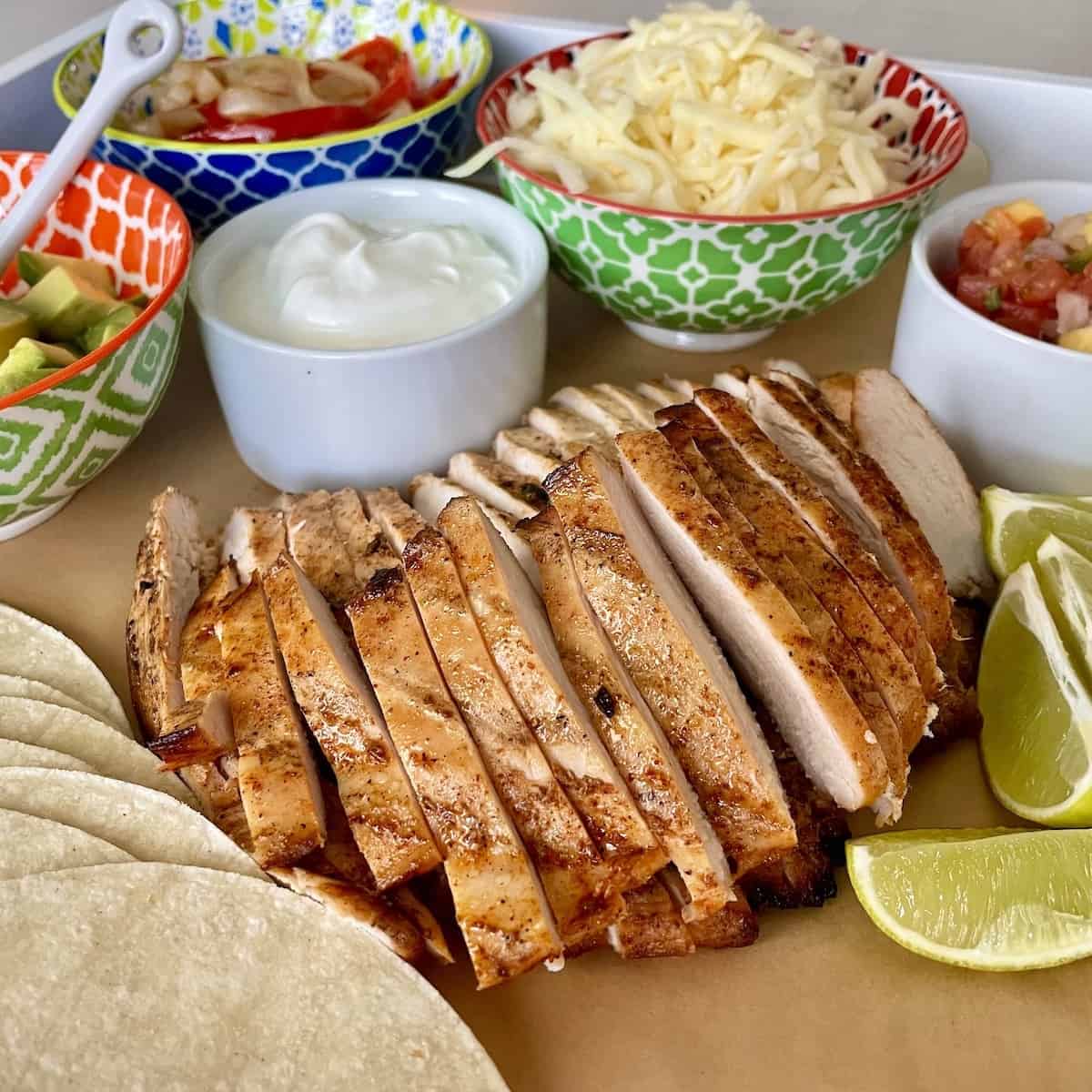 This Tequila Lime Marinade packs a punch! If you want to mix up your next taco Tuesday, here is the recipe you want. The chicken gets loads of tang from fresh lime juice and anejo tequila. I love serving this chicken with fajita fixings or my saffron and roasted pepper rice.
Freezer Friendly Chicken Marinades
These chicken marinades are easy to put together and perfect for the freezer. Pre-marinated chicken is a time and energy saver for those busy weeknights. Get a homemade dinner on the table that everyone will eat in half the time.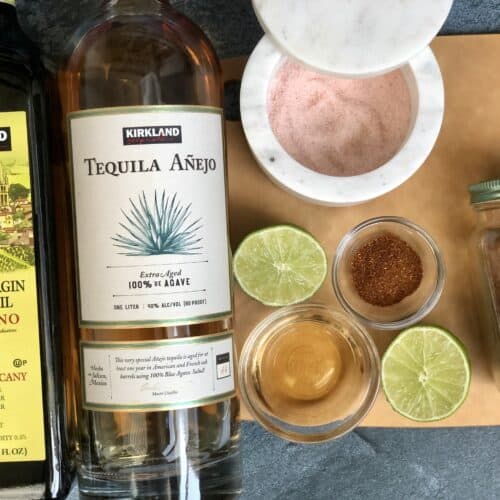 More Marinades for Your Freezer
Teriyaki- sometimes I reach for a bottled teriyaki sauce. I am a big fan of Bachan's sauce because it has great flavor and not too much sugar.
Honey Mustard- combine two kinds of mustard with the sweet pop from honey. The sweet hint from these marinade ingredients get's kids eating pronto.
Greek Chicken- packed with delicious flavor from oregano, honey, paprika, and more fresh ingredients, this is a fun one!
Dry Rubs
I do also like to use a few dry rubs or seasonings. Penzeys have some great mixes! I really like their Bavarian and Tuscan Sunset blends. This time I used their BBQ rub. One other pouch of chicken got salt, pepper, onion powder and garlic powder in case I need a simple seasoning to go into a pasta or sandwich. All of my chicken pouches get some oil, even the dry rubs. Since there is basically no fat in a boneless-skinless chicken breast, you need the moisture.
Traeger also has some dynamite rubs. My favorite is the citrus and black pepper rub for chicken, and my kids love that one as well!
When it's Time to Cook
So many options! Most nights of the week, I fire up the Traeger because it is so incredibly easy to use. I preheat the grill to 375-400 degrees Fahrenheit and cook any of these chicken cutlets for 12-16 minutes. I double check for doneness with my meat thermometer and make sure the chicken reaches an internal temperature of 165 degrees.
*side note: these marinades are also great on chicken thighs. You'll want them to reach an internal temperature of 180F.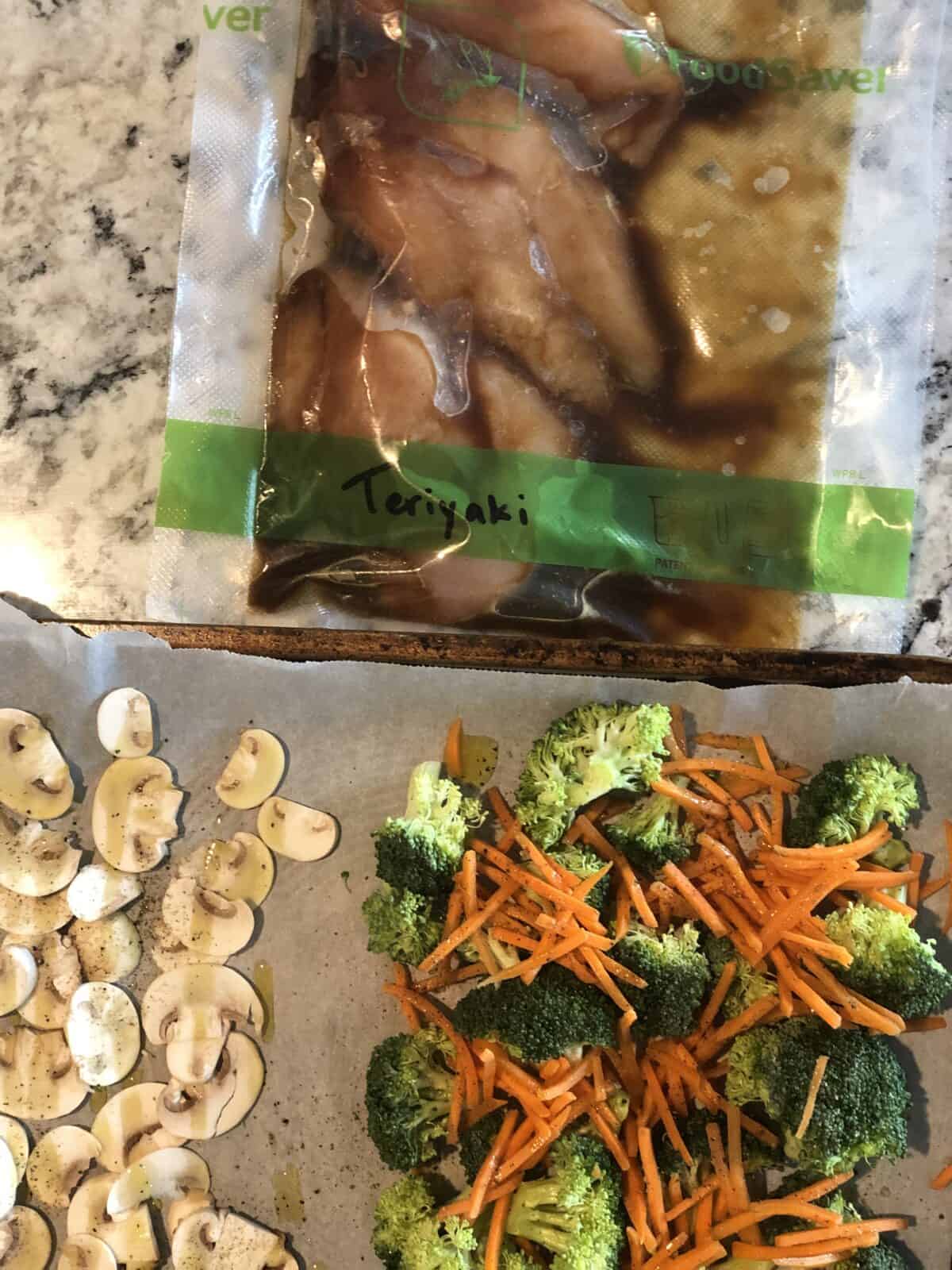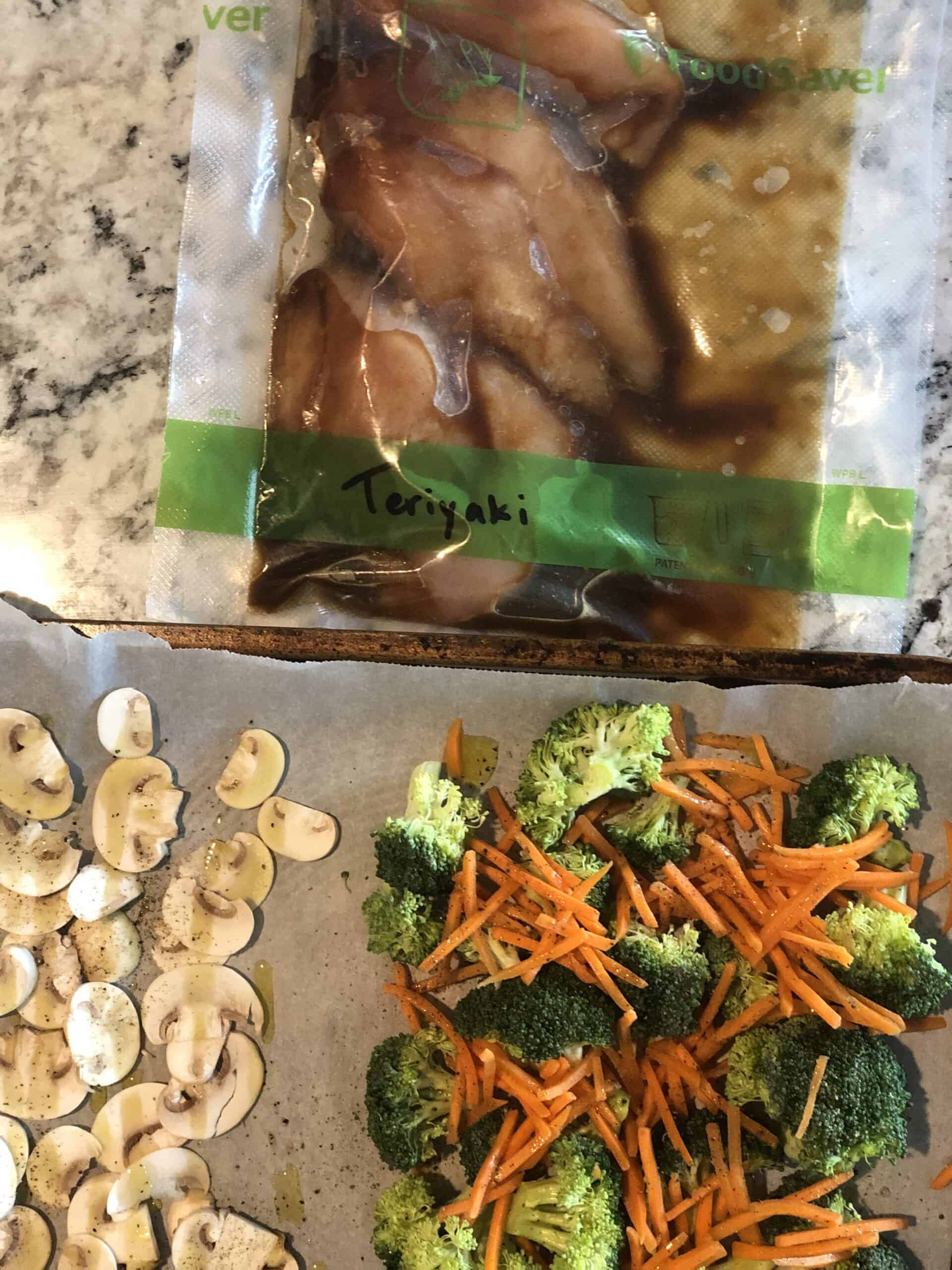 This meal is so good. I serve the teriyaki chicken with steamed rice and throw a sheet pan of veggies in the oven for a complete meal. I like roasted mushrooms, but they have to play on their own side of the baking sheet. Dan doesn't like mushrooms in the house, let alone near his food, haha!
Marinade Recipes
Easy and Delicious Side Dishes
I especially like this chicken with my saffron and roasted pepper rice, but it is also very good for fajitas. If I'm in a hurry, a side dish of black beans and avocado is also delish.
This chicken can go with roasted herby potatoes (the air fryer is super quick for that). Or on a big salad with a vinaigrette. It's also perfect for a quick pasta with butter and parmesan.