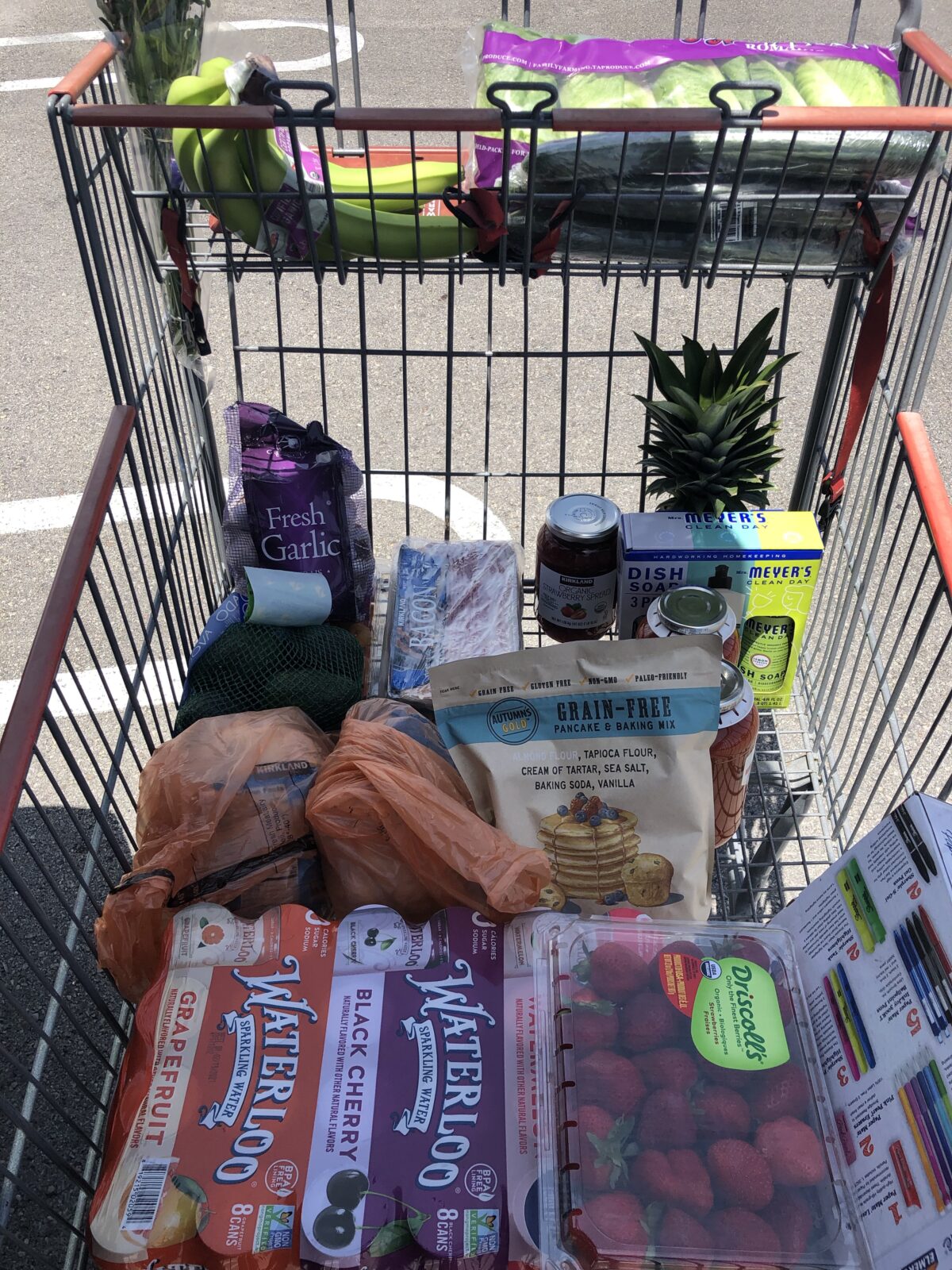 If you know anything about me at all, you know I come from a Costco family. As a kid, I loved going to see my Dad at work to visit, shop, and scarf down the samples. Costco is the best. I learned early on to appreciate Costco sized quantities.
Those fond memories along with a high starting wage motivated me to apply as soon as I was 18 years old. I worked at two locations in northern California and then transferred to Colorado when I was 20. It is at that time that I learned how to make Costco sized quantities work for me. I had to really think and strategize if I wanted to buy fresh food in bulk.
I was motivated though because I knew Costco provided the best value around. I knew I was getting the best quality of whatever item for the best possible price. So, whether I was single, newly married, or a small family of three, I created habits to make those large quantities at Costco work for us. Here's how I do it...
1. Have a chest freezer.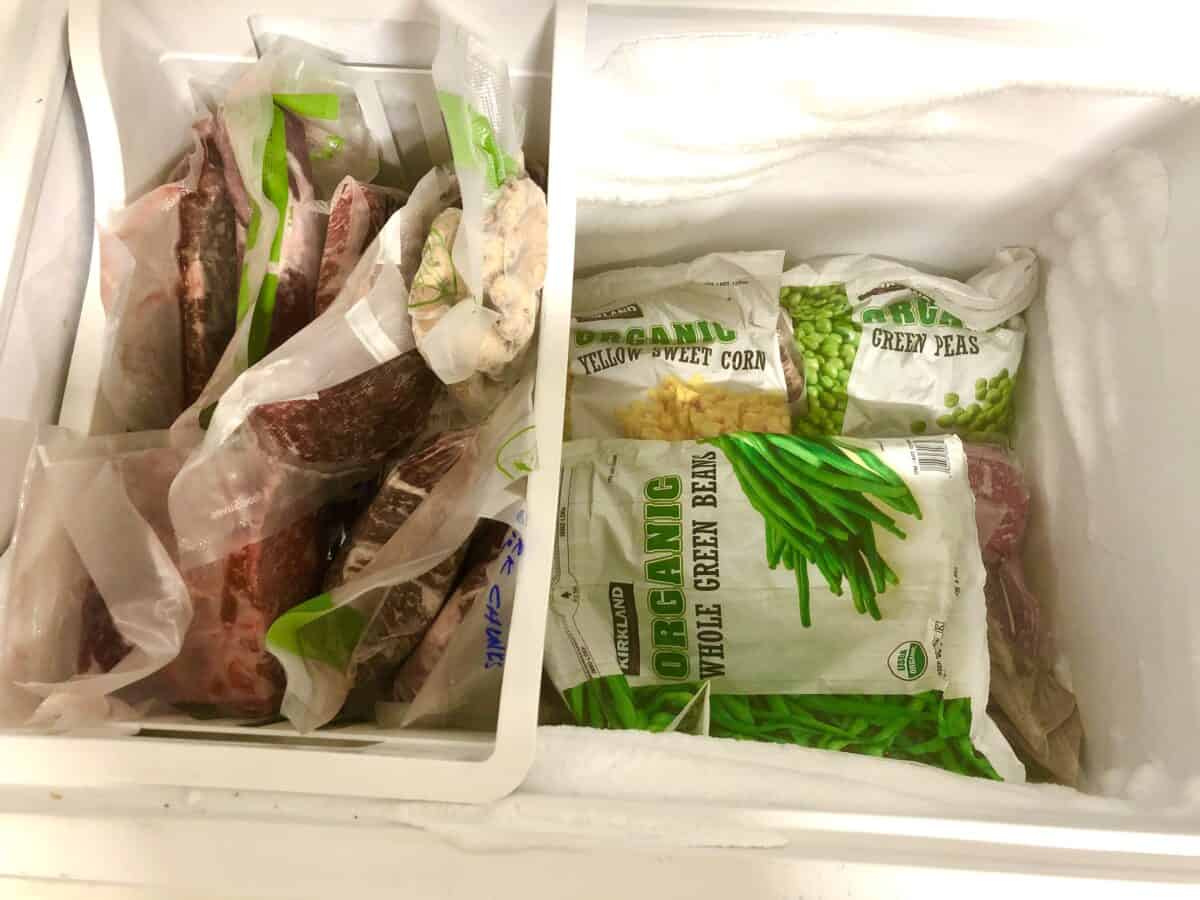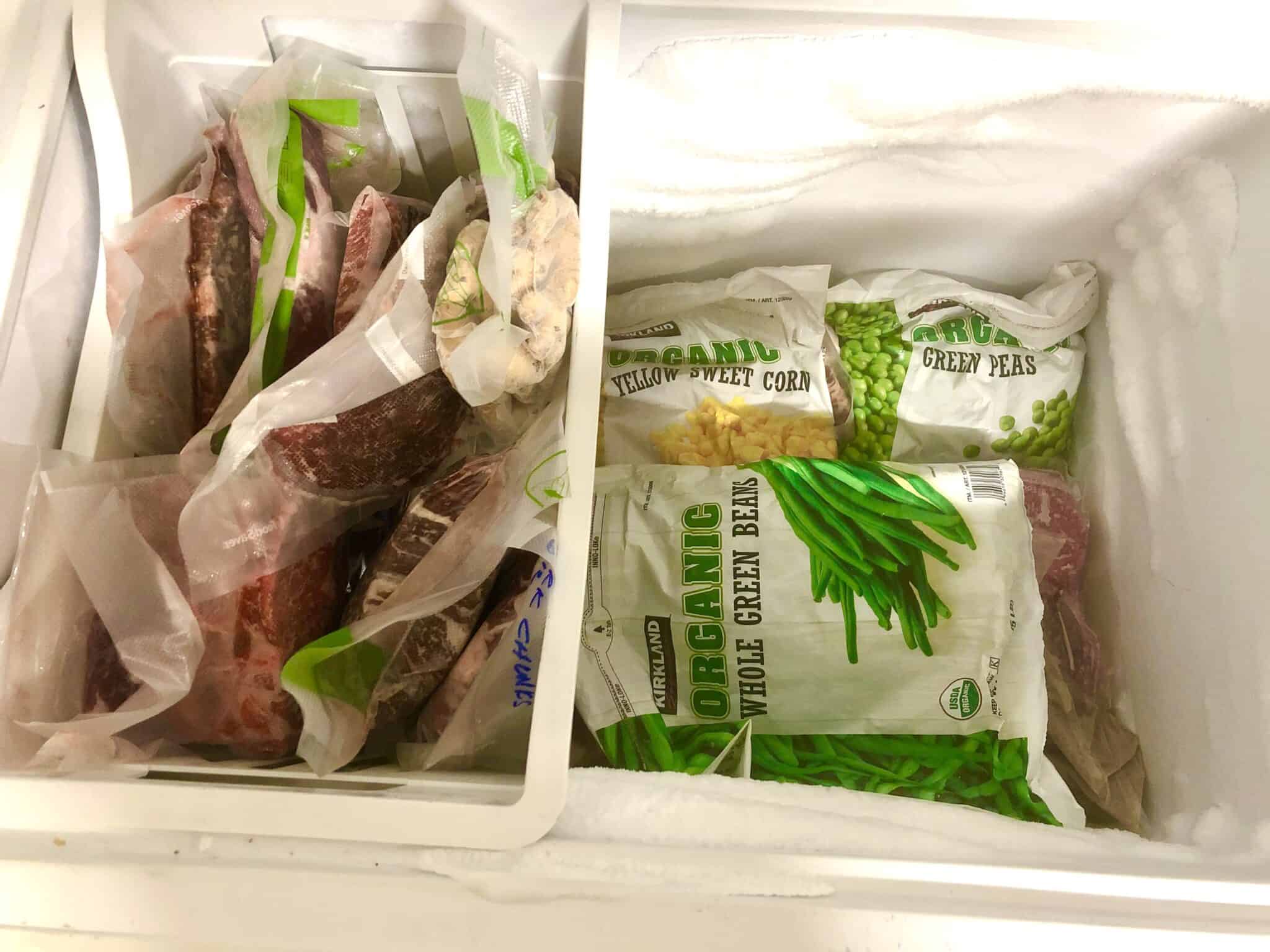 So much of meal preparation and saving requires a lot of freezer space. Having an organized freezer gives you the ability to break down big packages of meat, produce, or even prepared foods into usable portions no matter big your household is.
2. Get a Food Saver.
How are you going to fill that chest freezer? With freezer bags of course, but Food Saver bags are the way to go versus other zip top bags. They are thicker and vacuum out the air so you'll never lose your food to frost bite.
3. Meal plan and become a good food prepper.
This is more about saving time, but it's a big part of why shopping at Costco works for families. Everything I buy fresh already has a destiny, so I do what I can to get it ready in advance. For example, in my post on Bulk Breakdown: Meat, I share my plans for a pork shoulder, beef roast, and flank steak. I break down whole chickens regularly for chicken stock, roasted bone-in breasts, and save the legs and thighs for BBQ or Asian marinades. I make big batches of mashed potatoes so we can eat one portion for dinner and save the other two for dinners later in the month. This is really how cooking from scratch every day works for me.
4. Organize your pantry.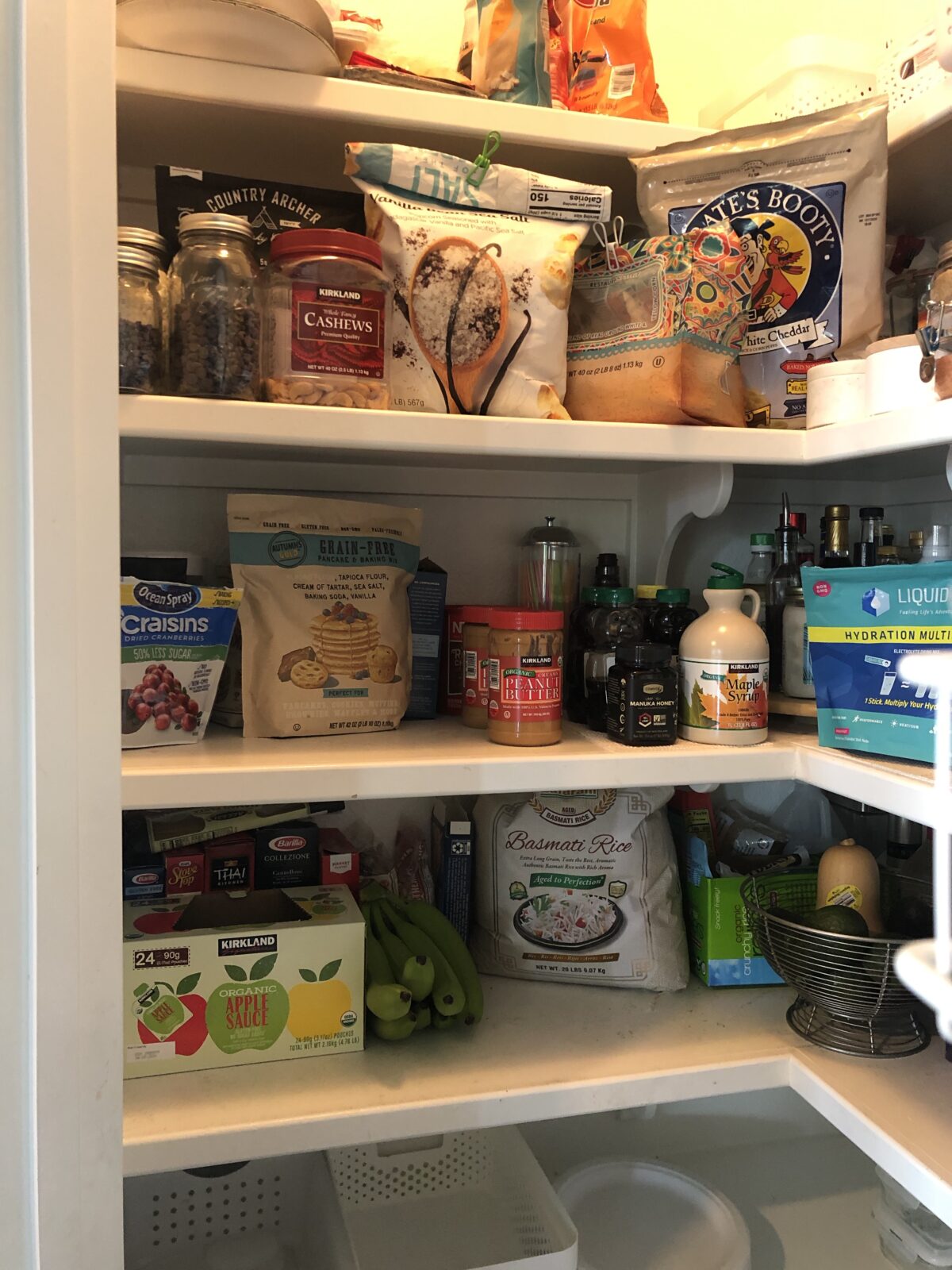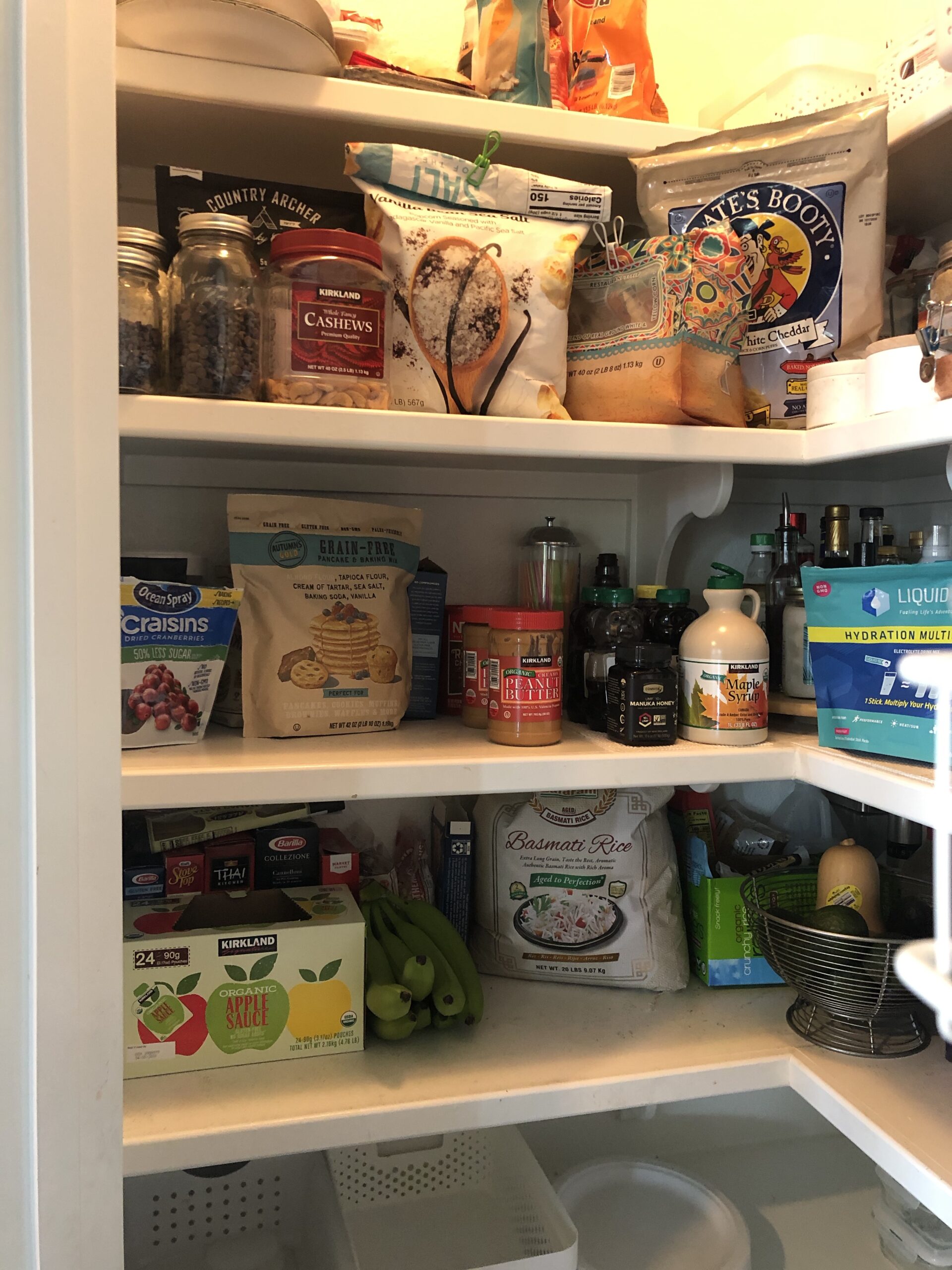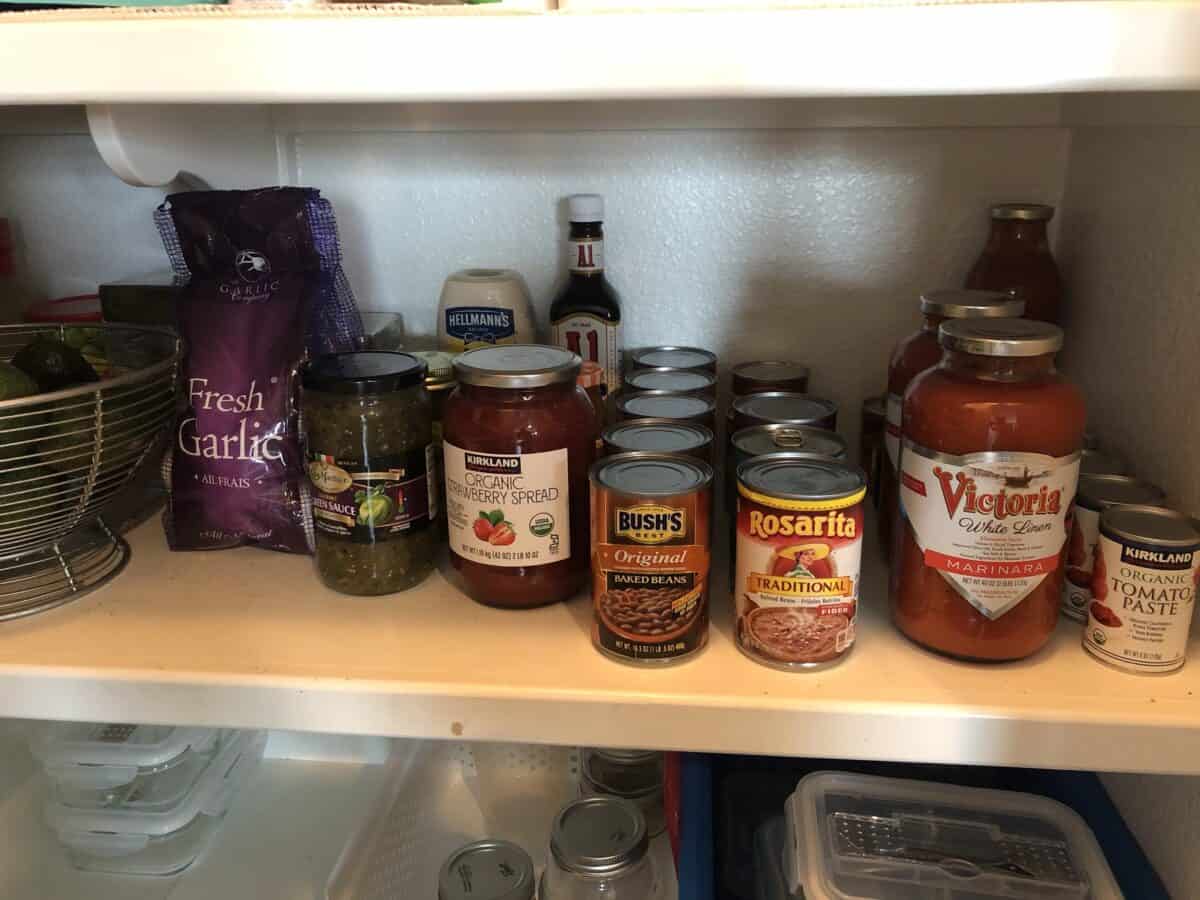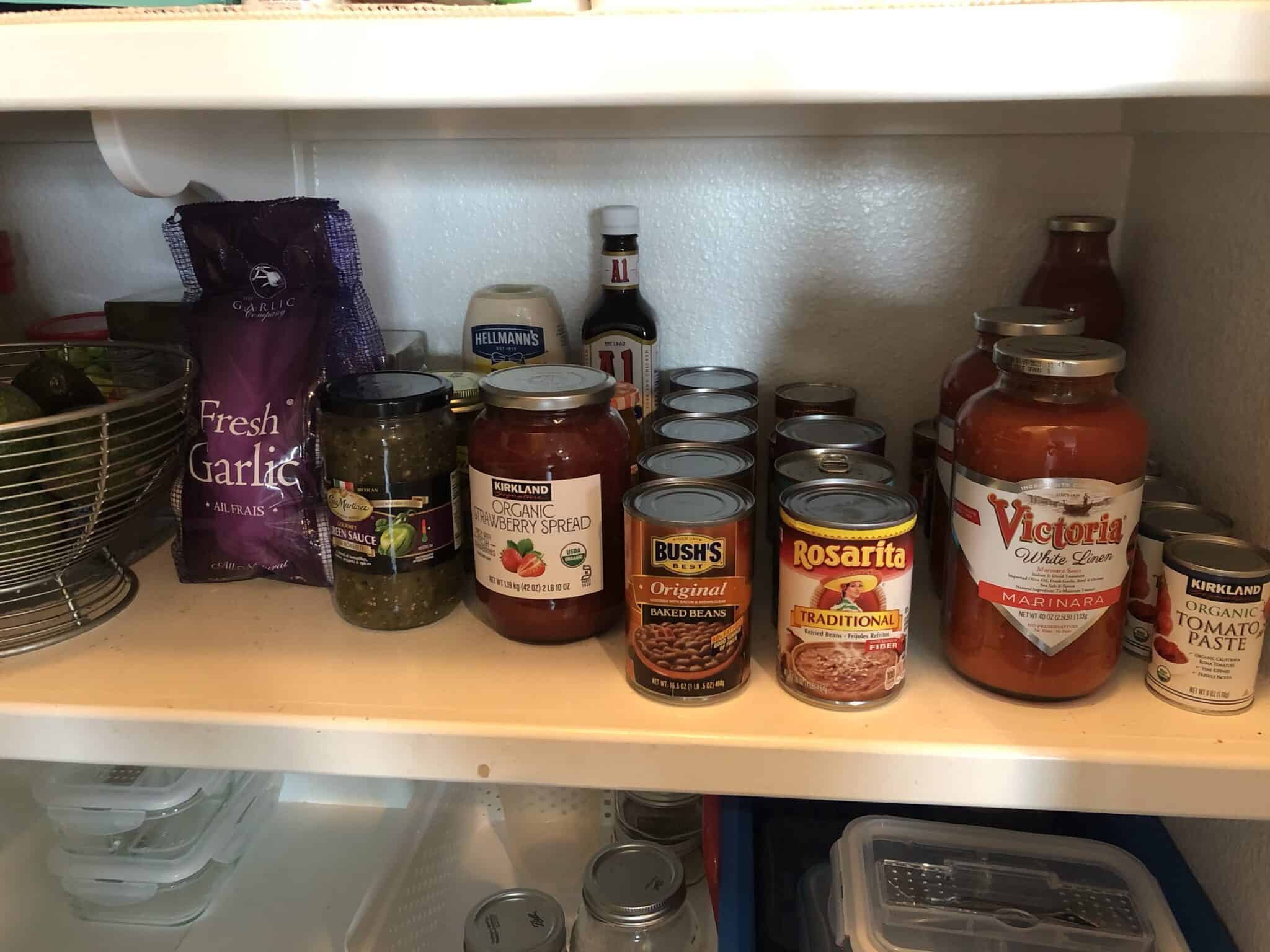 Stuffing a pantry full of food to the point that you can't see what you have is dysfunctional. No offense. Everything should have a place though. Bins for snacks. An area for cans where they can be stacked and compact is important. When you open the pantry door you should be able to see what you have. Buying large quantities means you need a tidy area to store them. I promise after you organize yours, you'll stand back and say, "ahhhh :)."
5. Keep your fridge and freezers clean too.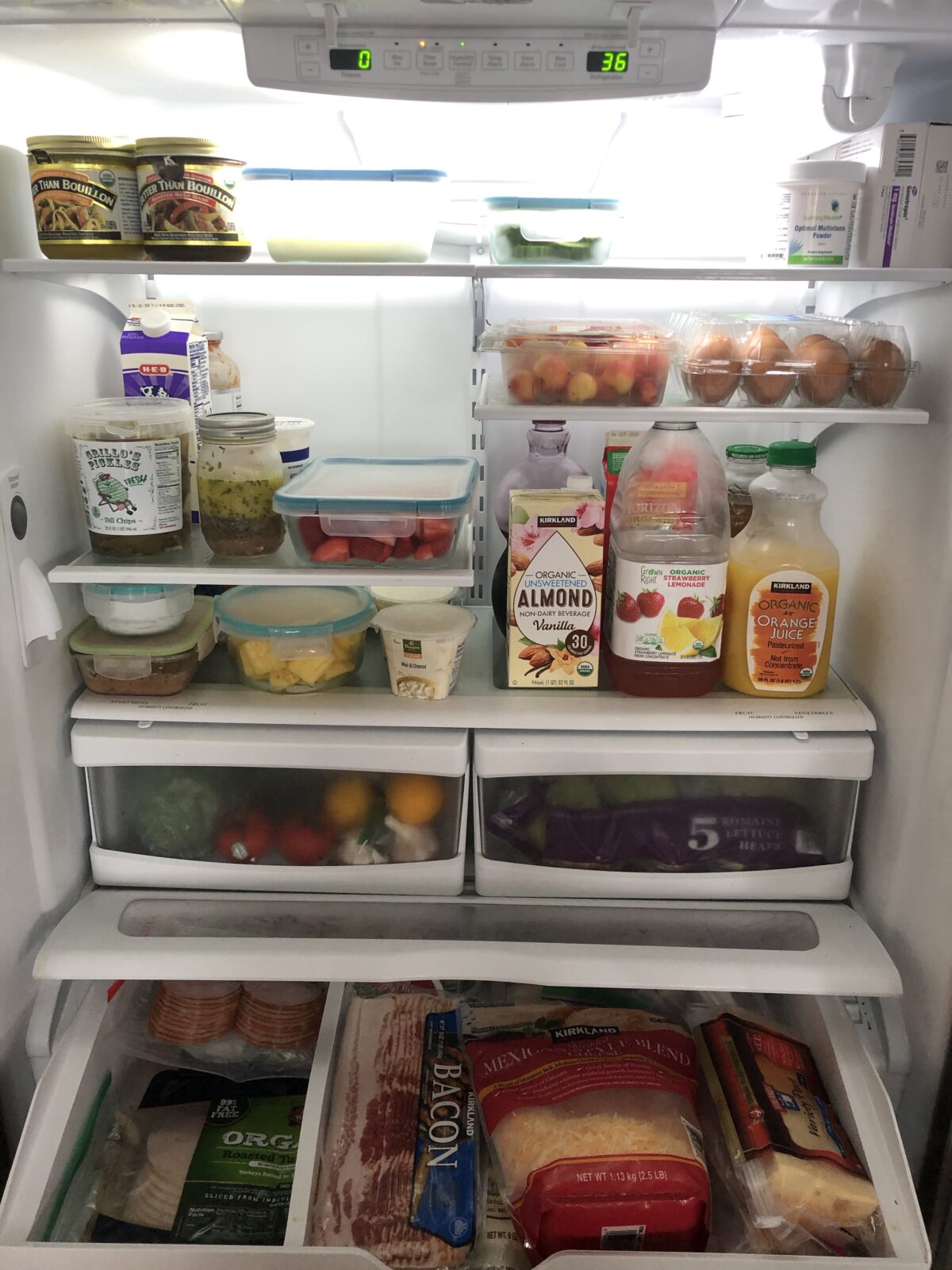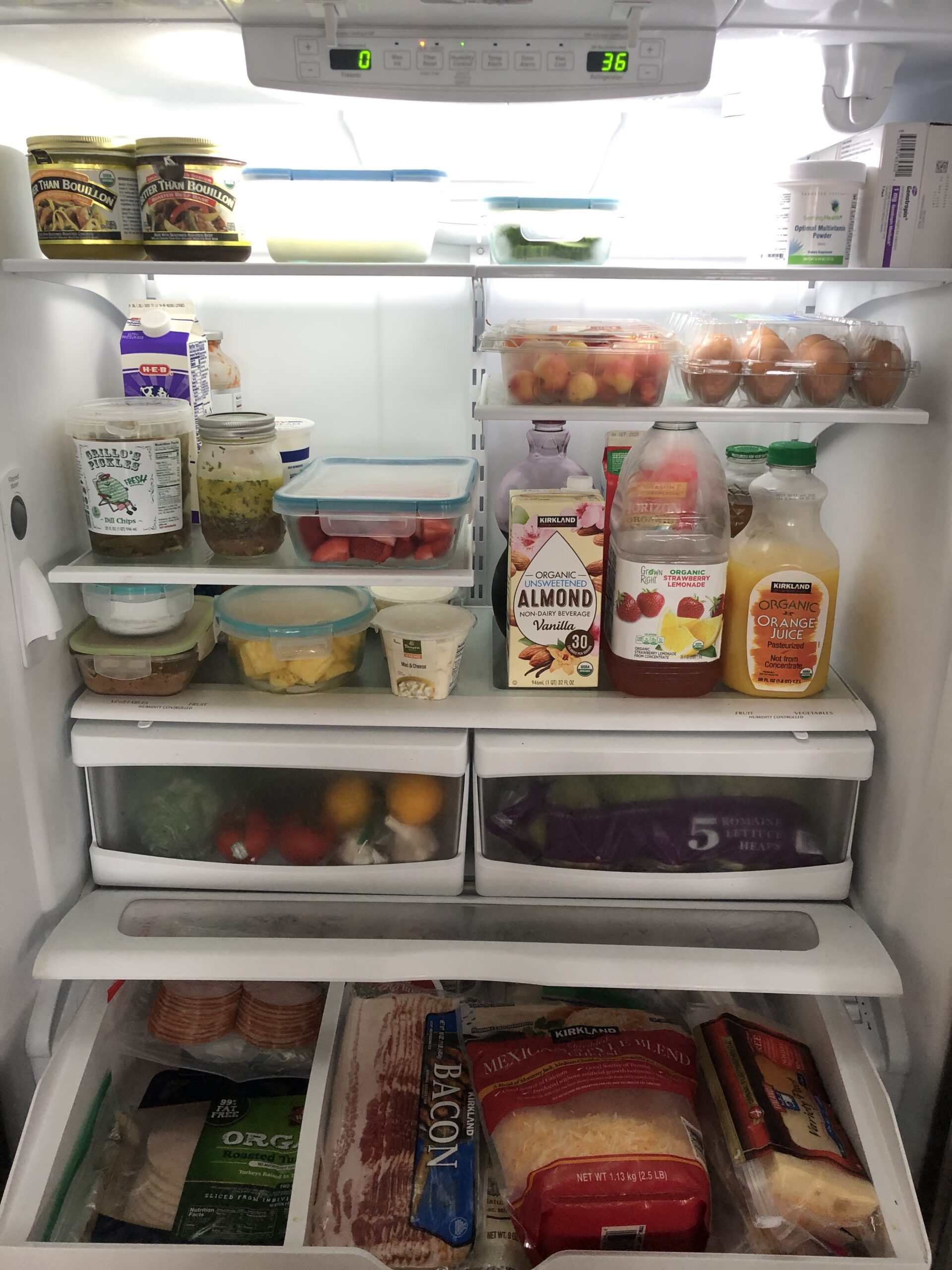 Set yourself up for success. Get some good glass containers for pre-cut veggies and fruits. If your food is accessible and ready to eat, you will eat it faster. We blow through two pounds of strawberries when they are washed, cut, and ready to eat. It's also a good way to create healthy eating habits. When my kids are hungry, they are hungry right that second. I don't get advanced warning. If I want them to eat fresh veggies or fruit, I need to have cucumbers, carrots, celery, strawberries, and oranges ready to go. Preparing those foods and getting them out the plastic they come in is a win-win-win. Buying in bulk doesn't have to be wasteful.
6. Shop with another Costco member buddy.
This might seem especially obvious, but sometimes you just need a buddy to split stuff with. For example, a whole bag of lemons. Those are good to share if you're not making lemonade that day. Truly, if you want to buy some food item and you just can't figure out how you'll use the whole thing, split it with someone.