Homemade chicken stock is so important for the home cook. It adds a depth of flavor and really changes dishes because of the gelatin that comes out of the joints during the cooking process. Plus, it not only elevates the food you make with it, but it is also restorative and healing for your body. There is a reason chicken soup is the go-to food to fight an illness.
I make it a few times a month and save it in quart containers in the fridge or in ice cube trays in the freezer. That's my helpful time saving secret ingredient when I'm making sauces. For example, chicken breast sautéed with a lemon, white wine, and cream sauce needs just a ¼ cup of chicken stock to pull together the sauce and blend those flavors together. I only need a couple cubes from the freezer and it gives the meal a deep richness that seems like it cooked all day, but it only takes a few minutes.
It is a bit of a process to make though. Not that it involves a ton of supervision, once it's on the stove and going, you can leave it alone, but it does take time. Four hours. Ugh. Fortunately, you can do this once or twice a month and make enough to last for awhile. I have tried it in the crockpot, and it comes out tasting great. No complaints there. It just doesn't form the amount of gelatin I like. So in a pinch, I would certainly toss all these ingredients in a crock pot and cook on high for as long as possible. If you set it up before work, you'll come home to a delicious smelling kitchen in the evening. But, the preferred method is to do it on the stove in a cast iron pot for the best results.
As the stock cools in the refrigerator overnight, the fat will rise to the top. It's easily scraped off the top with a spoon. Your stock should be like a loose jello after cooling over night. This is because the gelatin from the joints has rendered and that's the secret ingredient to magical sauces and soups. Just like the chicken stock thickens and turns gelatinous as it chills in the fridge, your sauces and soups will thicken as they cool, developing a glossy finish and velvety smoothness.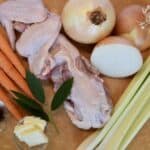 Print Recipe
Chicken Stock
Homemade rich chicken stock
Equipment
stock pot or dutch oven

strainer

cheese cloth
Ingredients
Chicken back, wings, and neck

2

large carrots

2

celery stocks

1

yellow onion

2-3

bay leaves

1

tbs

black peppercorns

2

tbs

oil or butter

8

cups

water
Instructions
Heat Dutch oven and add oil or butter. (I use butter).

Brown chicken parts, turning to get all the sides.

Wash carrots, celery, and onion. Cut in half so they fit in the pot.

Add 8 cups of water, veggies, peppercorns, and bay leaves.

Cover and bring to a boil. Reduce to a simmer. Cook for 2 hours.

Uncover and cook for an additional 2 hours. Monitor stock level and add water if it starts to get lower than the halfway point of your pot.

Remove and discard chicken parts and veggies. They will be falling apart at this point.

Pour stock through a strainer lined with cheese cloth. This will give you a perfectly clear chicken stock.
Notes
Chip away the fat once it has come to the top and solidified. Can be used to cook with or discard.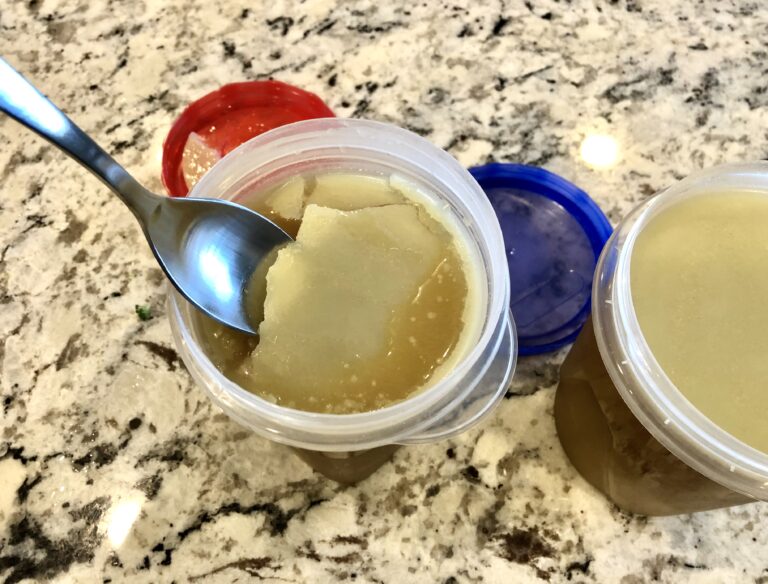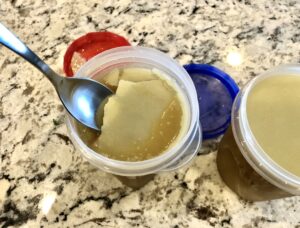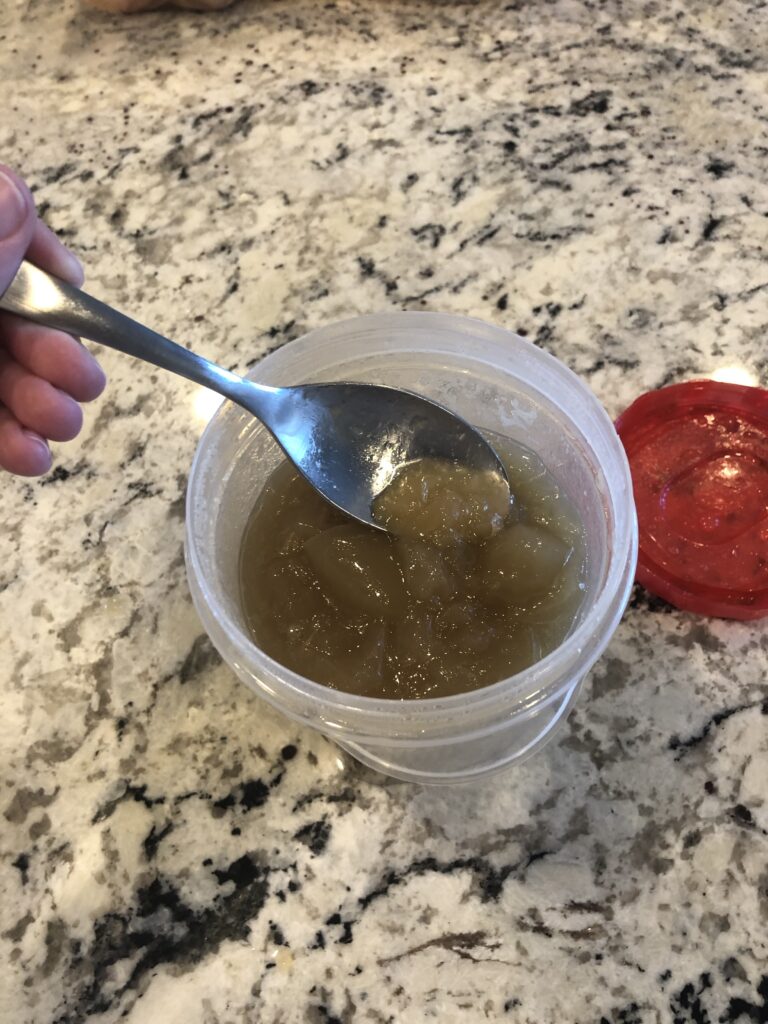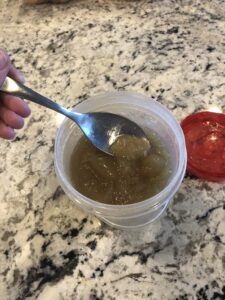 Nutrition
Serving:
1
cup
|
Calories:
30
kcal
|
Protein:
2
g
|
Fat:
2
g