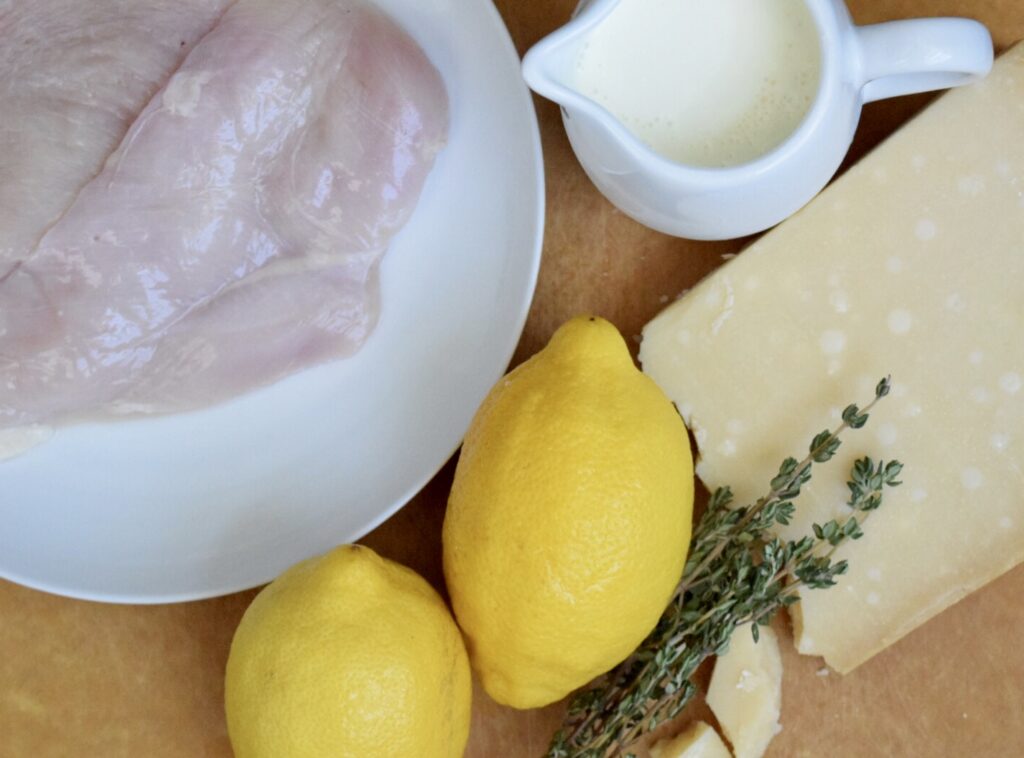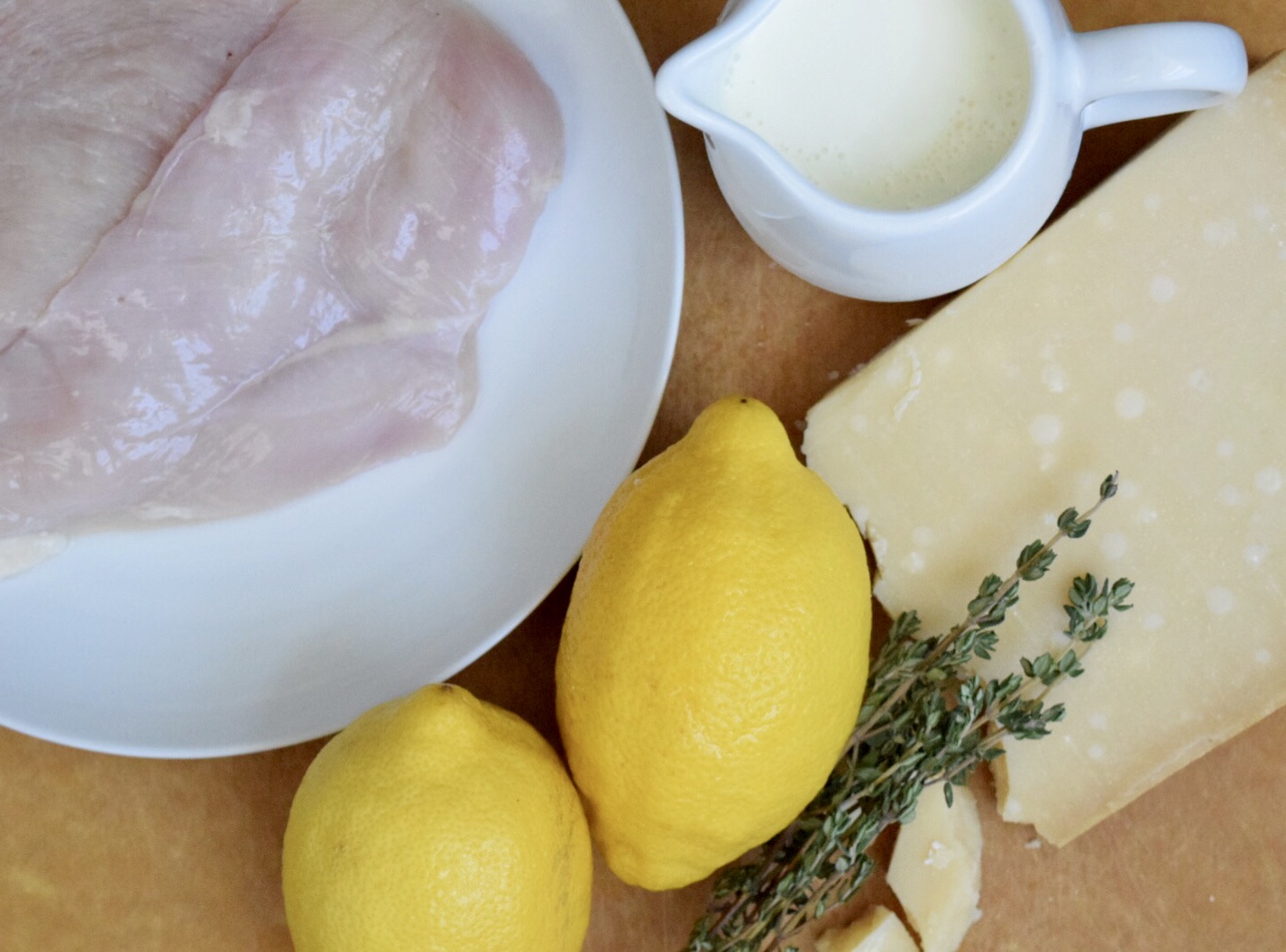 This is a comfort food in my book.
A creamy sauce over juicy and tender chicken. It's like restaurant food at home.
I'm a saucy cook and I don't just mean my personality. I like sauces. No, I love sauces. So much so, that sometimes I know what sauce I want to make first and the rest of the meal falls in to place accordingly. I think about spicy tomato sauce, red wine reduction, cognac gravy, and creamy lemon.
And this is one of the simpler recipes I love. It's a fast pan sauce that packs a lot of flavor because of the cream, but isn't too heavy because the lemon lightens it up. Aside from chicken, it's also good on pork chops. For sides, it pairs well with either rice pilaf, saffron rice, garlic roasted potatoes, along with green veggies or salad. I like green veggies because I dip those in the sauce as well.
Alright, I think I've painted a clear picture here as to what we're going for. On to the recipe.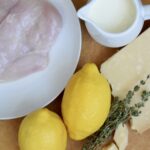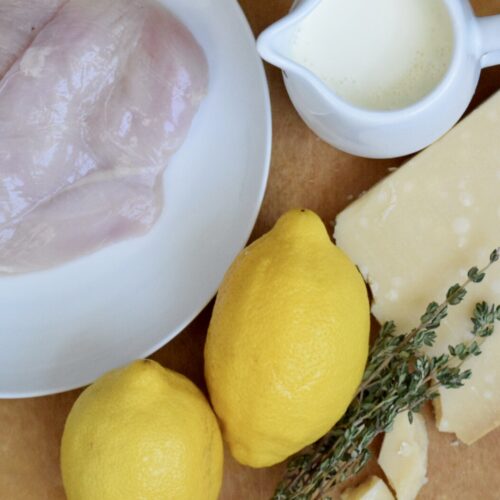 Print Recipe
Creamy Lemon Chicken
Tender, juicy chicken breast with a creamy lemon sauce.
Ingredients
4

thin chicken breast cutlets

½

large lemon

¼

cup

dry white wine

¼

cup

chicken stock

½

cup

heavy cream

3-4

sprigs of thyme

¼

cup

grated Parmesan cheese

butter/olive oil

salt & pepper
Instructions
Season chicken with salt and pepper. Heat 1 tbs olive with a tbs of butter.

Sauté chicken until it's golden brown on all sides. Remove to plate and set aside.

Add wine and scrape up any brown bits. Cook for 1-2 minutes until alcohol smell disappears.

Add chicken stock, lemon, and thyme. Cook on medium 4-5 minutes.

Lower the heat and add the cream. It's important that cold cream doesn't hit a hot pan because that could break your sauce, causing it to separate. Stir it in and as it comes together, raise heat to medium-low.

Once the sauce comes to a gentle bubble, add the chicken and any juices left on the plate back into to the sauce.

Sprinkle with Parmesan cheese and serve.