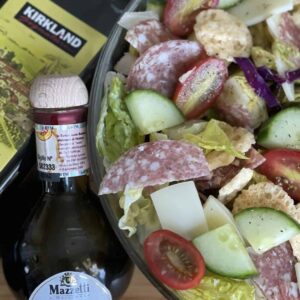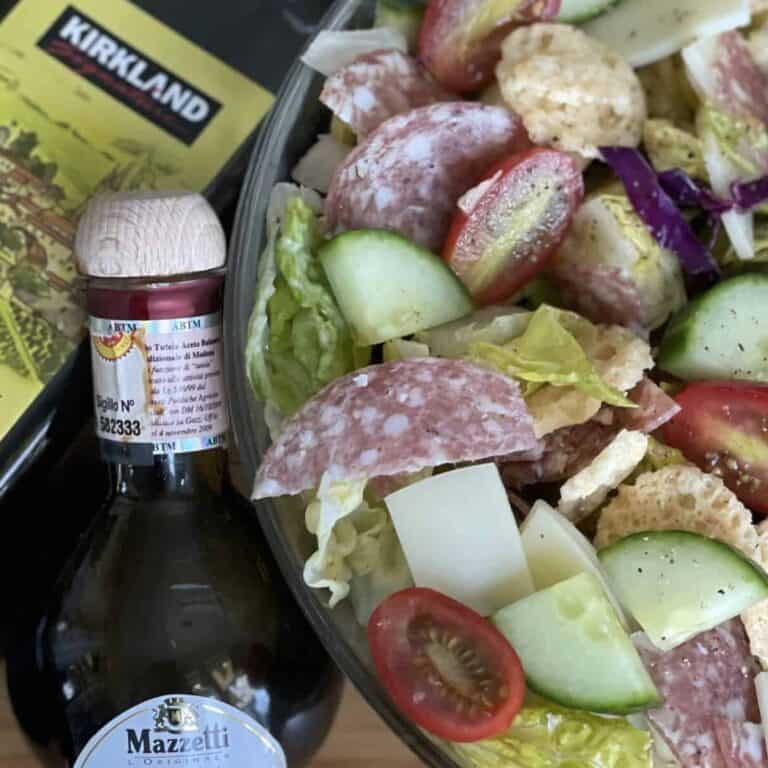 Everything I want in a big lunch salad: crisp veggies, cheese, and meat.
This Italian chopped salad is a complete meal full of fresh vegetables and topped with dry Italian salami and flavorful provolone cheese. It is a recreation from one of my favorite local Italian restaurants.
For a little back story, I had a little day-date with my youngest son Cooper a few years ago and we split this salad with some bruschetta for lunch. That was back when he ate vegetables without complaining and now I just make this salad at home when I have a craving.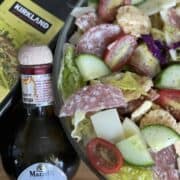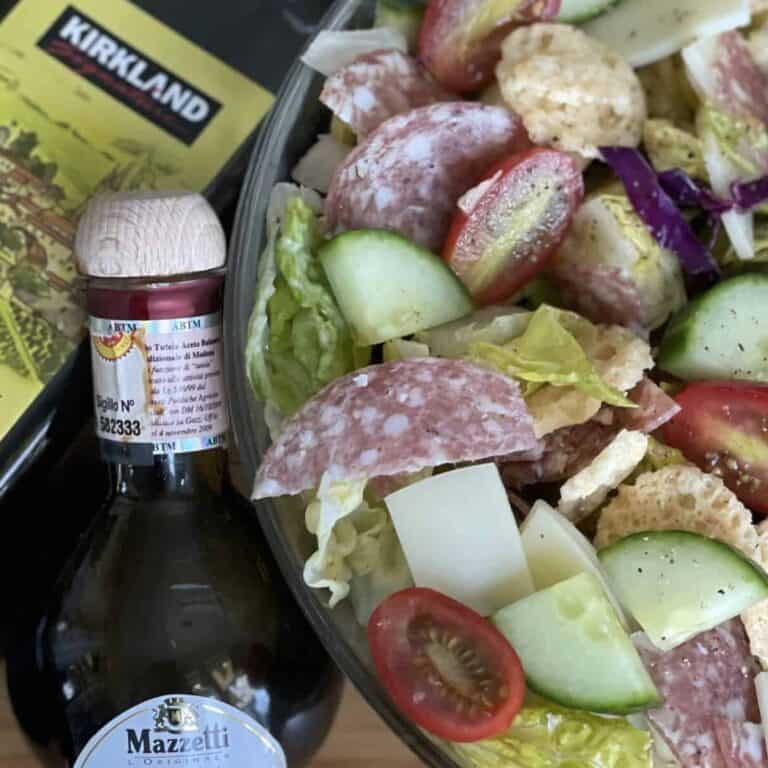 Print Recipe
Italian Chopped Salad
A mix of crisp greens with salami, provolone cheese, roasted red peppers, cucumber, tomatoes and fresh balsamic vinaigrette
Servings:
4
lunch portions
Equipment
cutting board and knife

bowl

tablespoon
Ingredients
½

bag

Italian Salad greens

½

head

iceberg lettuce

1

cup

grape tomatoes

1

cup

english cucumber

½

cup

jarred roasted red bell pepper

¼

cup

extra virgin olive oil

2

tablespoon

balsamic vinegar

flake salt+pepper to taste

16

slices

dry Italian salami

4

slices

provolone cheese

1

cup

parmesan crisps or other crunchy salad topping
Instructions
Start by adding half of the bag from the Italian salad greens to a large salad bowl.

Chop the iceberg lettuce into small bite sized pieces and add to the bowl with the other greens.

Cut the grape tomatoes in half and season with flake salt. Add to salad bowl.

Cut cucumber into quarter slices and add to salad bowl.

Take a few peices of roasted red bell pepper out of the jar. If they are marinated in oil, be sure to let the excess oil drain back into the jar. Slice the peppers into bite size chunks and add to the other veggies.

In a measuring cup or seperate glass bowl, mix the extra virgin olive oil and balsamic vinegar. Season with flake salt and freshly ground black pepper. Mix well with a fork or small whisk and pour over the bowl of veggies. Toss to coat.

Prepare the samlami and provolone cheese by slicing in big pieces and top the salad with them.

Add some crunch with parmesan crisps or Italian croutons. Ready to serve.
Did you make this recipe? Tag me on Instagram @fancy_apron 🙂 or leave a comment below.
The Ingredients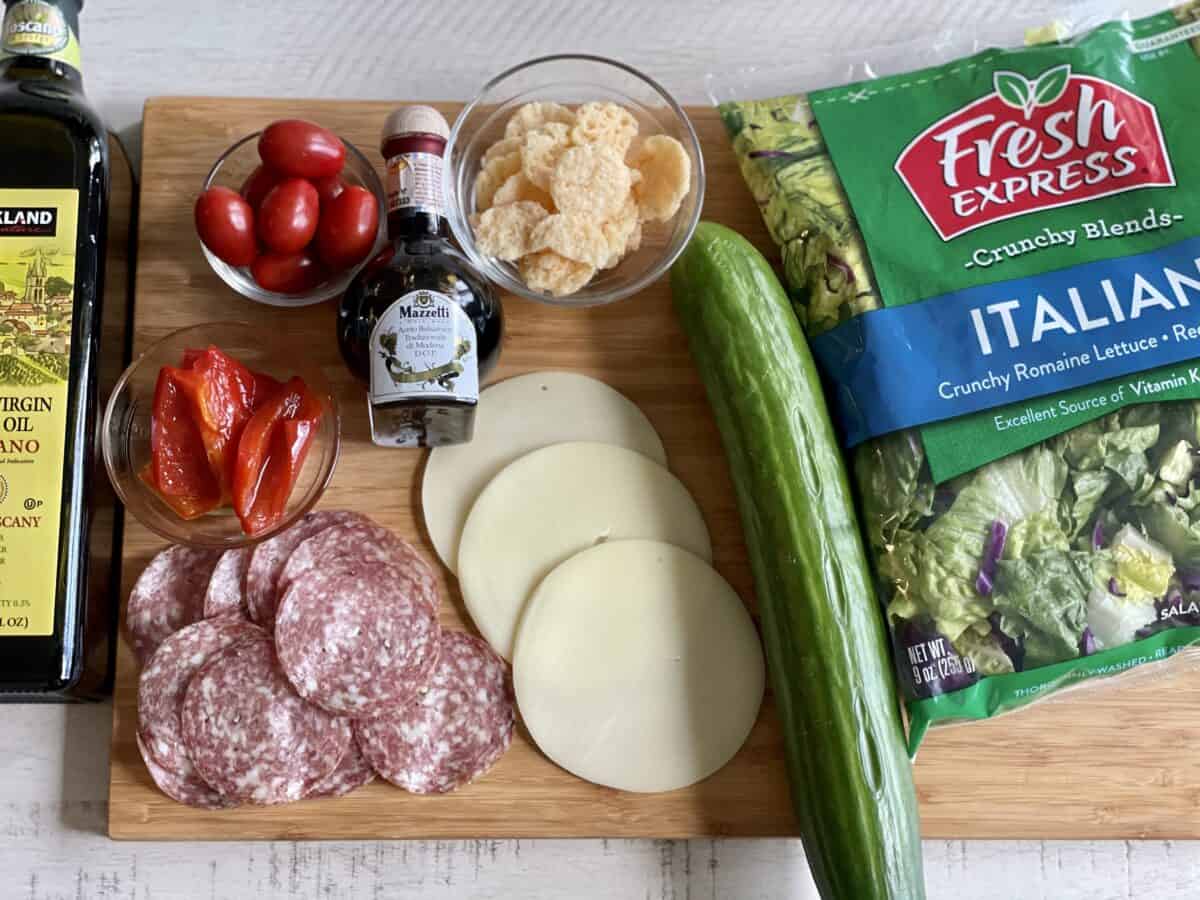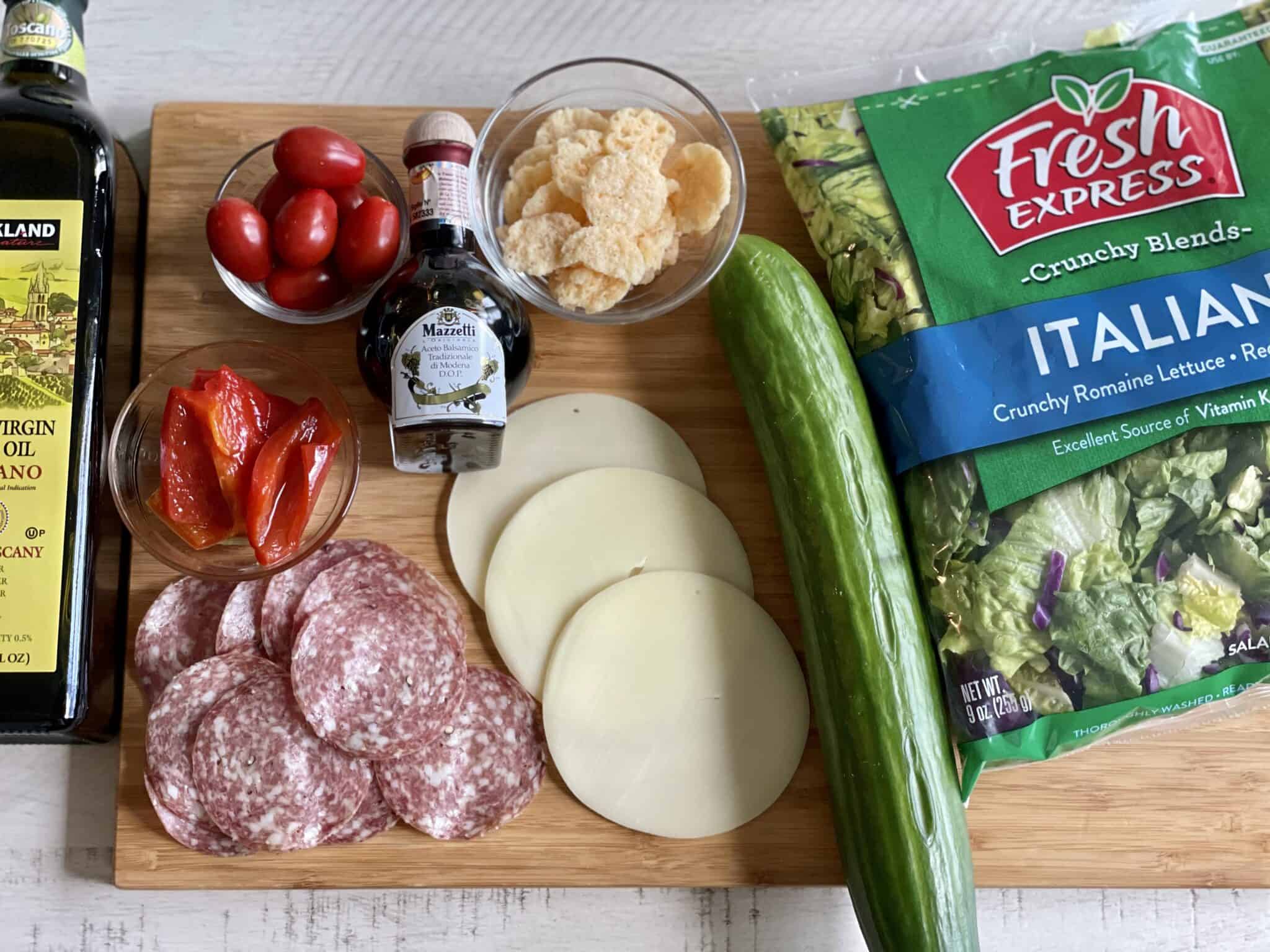 The key ingredients to making this salad tasty and satisfying are the slices of dry Italian salami, provolone cheese, and roasted red bell peppers. Since those three ingredients pack a lot of flavor, I don't need to go too crazy on anything else. I choose the Italian blend of lettuce and red cabbage along with iceberg because they are mild in flavor and super crunchy. We can say the same about the cherry tomatoes and English cucumber.
Everything just needs to be chopped and all fit on my fork without competition. I like throwing some parmesan crisps at the end because the added crunch is a must and they're gluten-free, just like me most of the time. Any crunchy crouton or some crisp garlic bread pull this whole thing together though.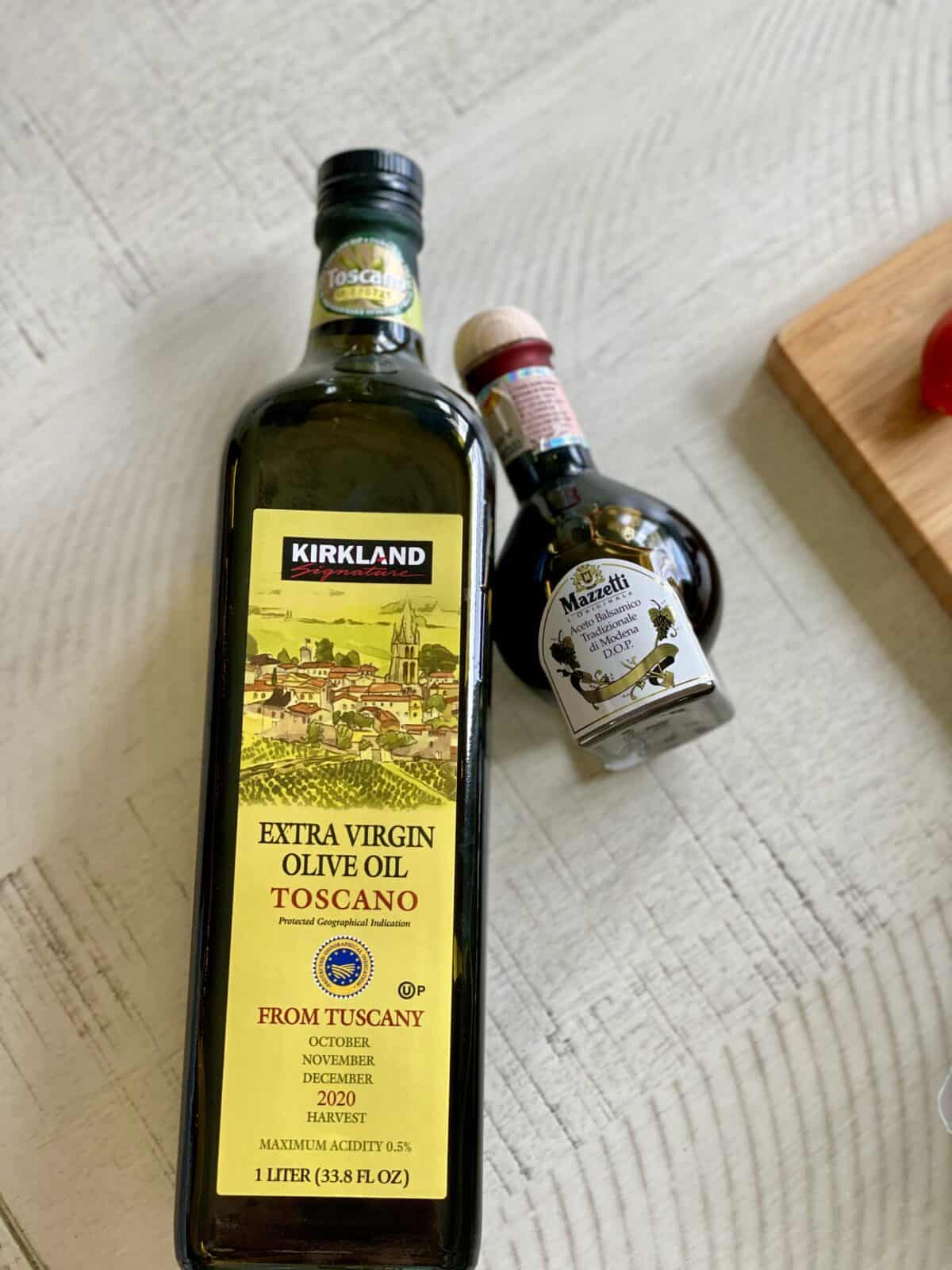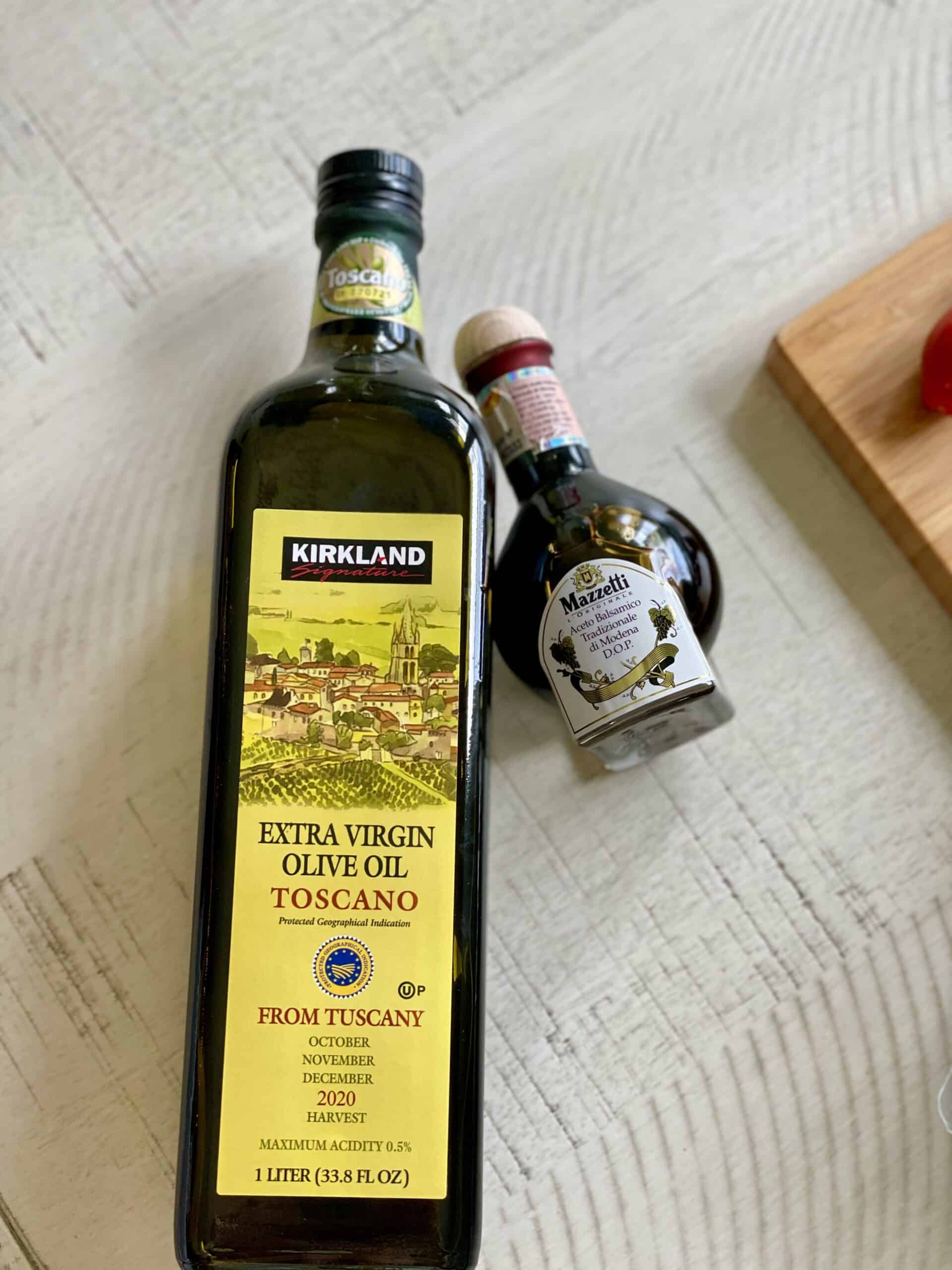 I'm not doing bottled dressing here, but you certainly could. I just happen to have these and love the balsamic vinegar with the dry salami. I'm really doing what I can to use Italian ingredients and commit to the Italian chopped salad motif.
Also, I've said it before and I'll say it again... I like making dressing from scratch. That's why I also make my own blue cheese dressing for my wedge salad and an herby vinaigrette to keep things light.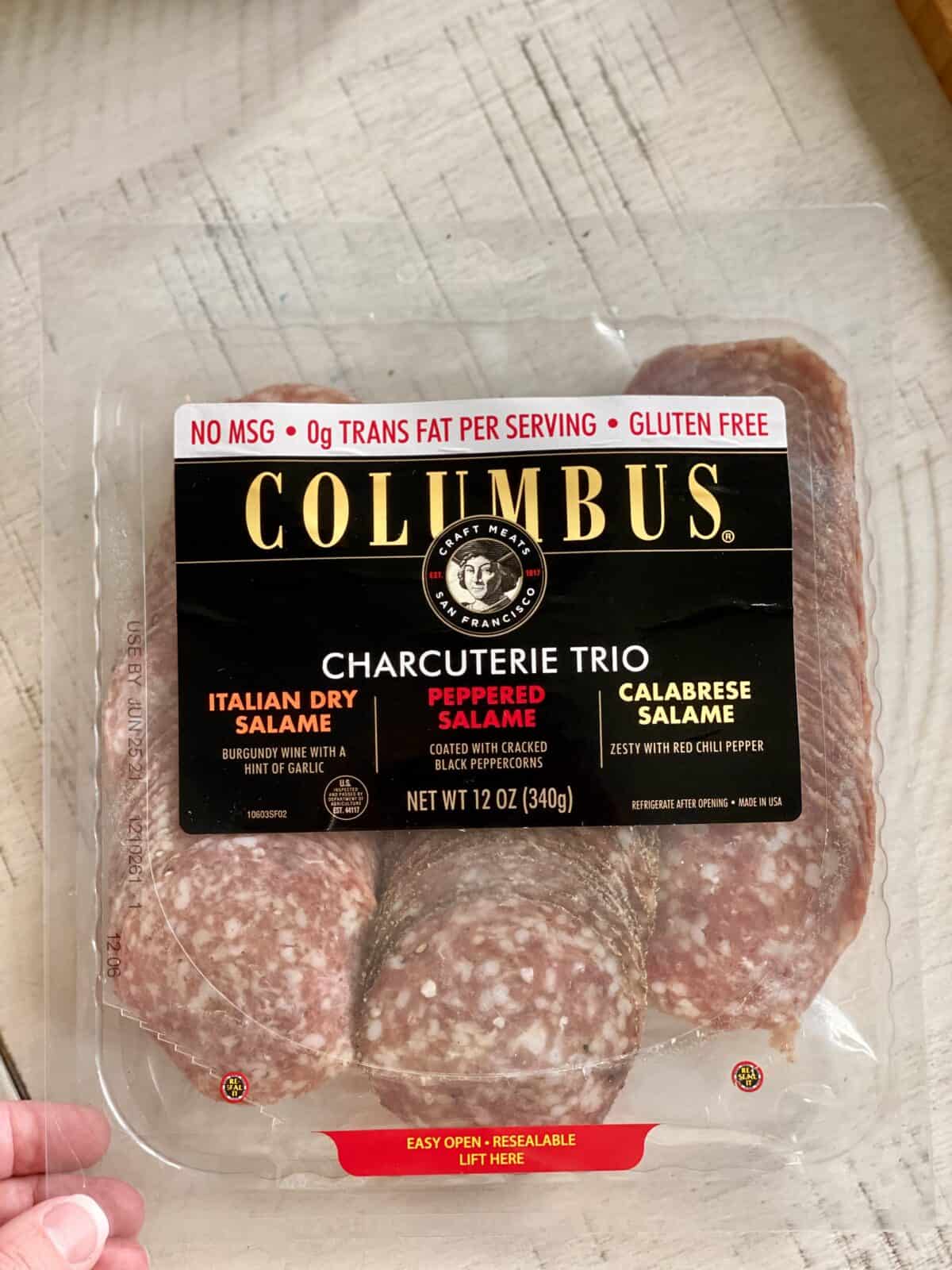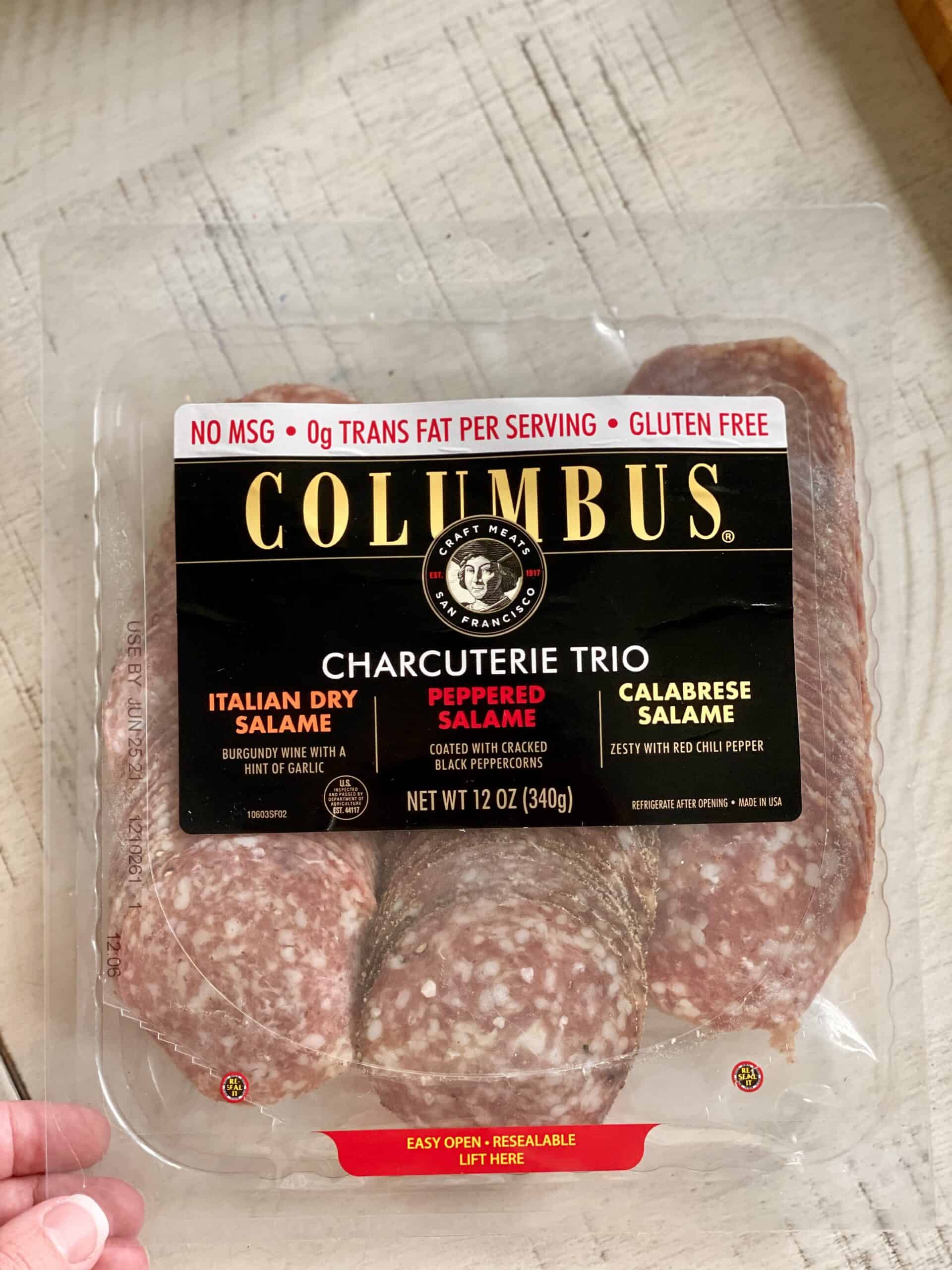 Last honorable mention for preferred items-- I like this pack of sliced salami. Plus, if you throw it on a cutting board with cheese and crackers, you can call it a charcuterie board to impress your friends. (Tanis- that's for you). Seriously though, I like this salami.
Tips for Italian Chopped Salad Success
Pour the dressing on the veggies before topping with the salami, cheese, and parmesan crisps. I want the veggies with soak up the dressing without the salami and cheese getting weighed down.
Cutting the tomatoes in half serves two purposes: more manageable bites and the salt with stick to the cut surface. A well seasoned tomato is a happy tomato.
Other add-ins that will work with this salad are chopped olives and pepperoncini. But don't go crazy with extra ingredients. It's not a competition, but you will create one if you add too many strong ingredients.