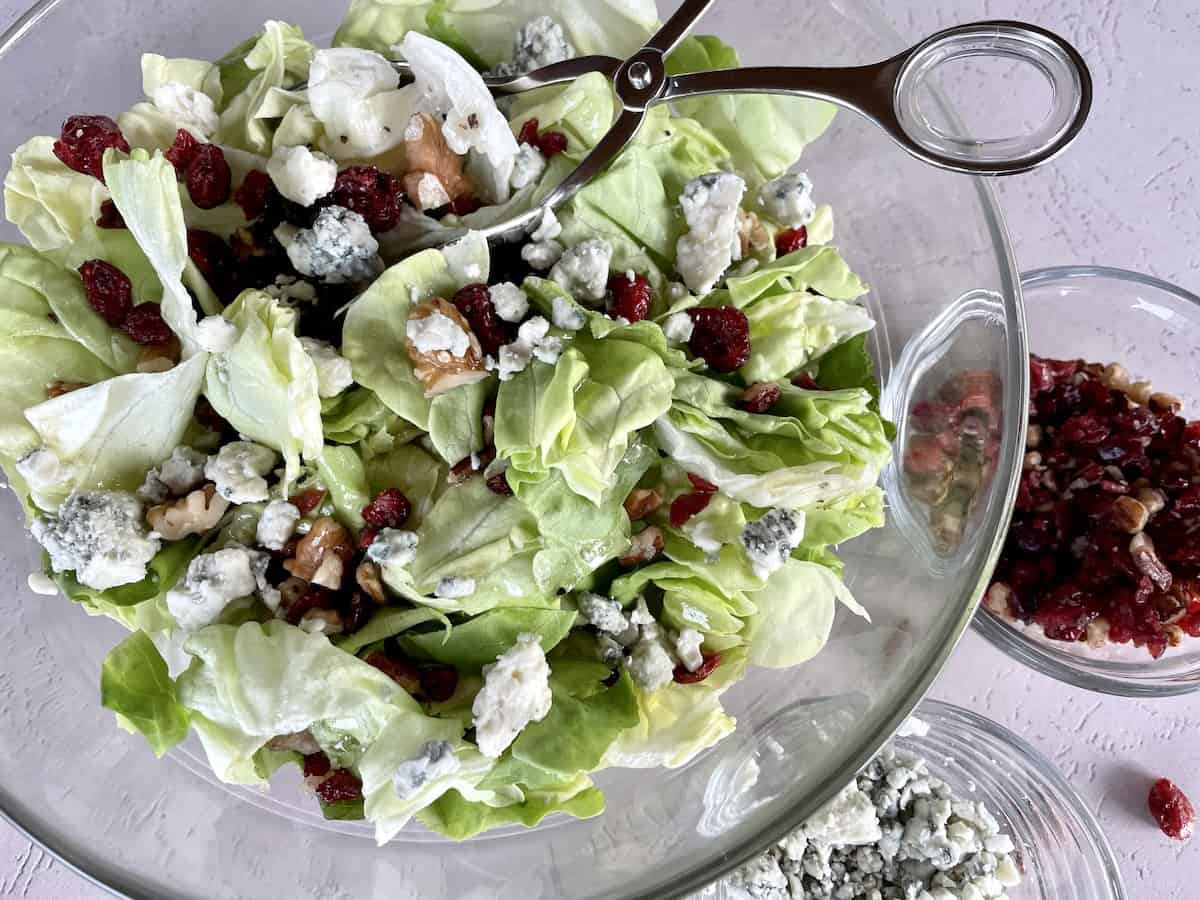 The Salad Ingredients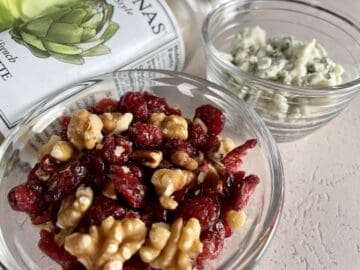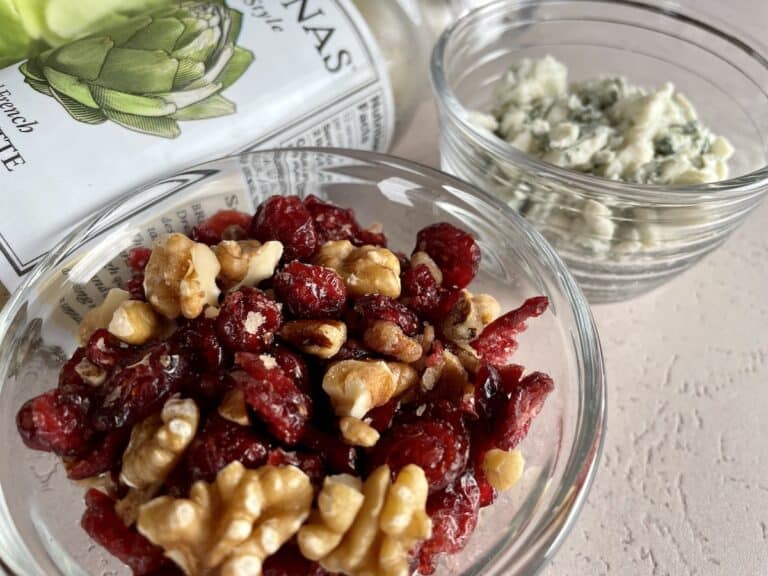 I love the combination of ingredients in this salad. It has perfect balance of texture and flavor. The cranberry walnut and blue cheese toppings pack a punch. Dried cranberries are sweet and chewy. Walnuts add a crunch which I need in a salad. And the blue cheese has so much flavor, it appears in most of my salads no matter what.
As for the lettuce, make this with whatever greens you like. I aim for a variety of greens each week. Butter lettuce has a mild flavor and tender texture. Romaine would be the next best choice because of its mild flavor. Then we just have to tie it all together with a good dressing and some bacon.
Salad DOs and DON'Ts
DO use a couple exciting and delicious ingredients: a variety of tender lettuce, thick chunks of cheese, a really good dressing. The cranberry walnut and blue cheese toppings are not ingredients I get to use everyday, so I look forward to this salad.
DO look for a variety of texture: chewy dried cranberries and candied walnuts are a great contrast. For more options consider these: crunchy bell pepper or croutons, creamy avocado, crispy bacon, sliced pears or apples.
DO make your own dressings and season well: fat+salt=good flavor.
DON'T overdress the salad: I usually dress the lettuce only and then toss in the other ingredients. This way the salad is evenly dressed, but the other ingredients are not bogged down with heavy dressing.
DON'T use too many ingredients: There can be too much of a good thing. Enjoy the few ingredients you choose without having any item over shadowed by another.
Cranberry Walnut and Blue Cheese Recipe Card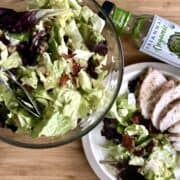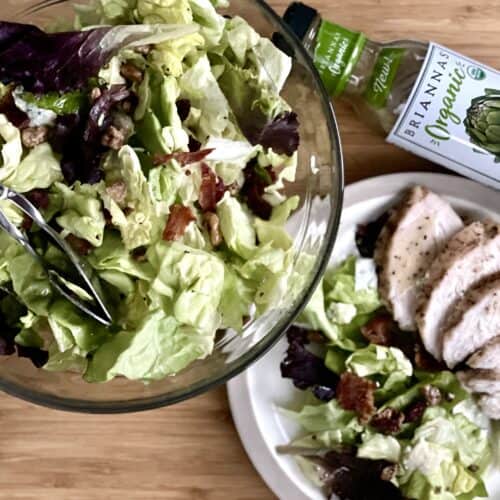 Print Recipe
Cranberry Walnut and Blue Cheese Green Salad
A bright and refreshing green salad loaded with dried cranberries, walnuts, and blue cheese.
Ingredients
1

bag

Mixed butter lettuce

½

cup

dried cranberry and walnut salad topping

⅓

cup

crumbled blue cheese

4

slices

bacon

⅓

cup

Brianna's Vinaigrette
Instructions
Cook bacon until it's crispy by preferred method (pan fried, air fryer, oven). After the bacon has cooked and cooled completely, crumble the bacon into bight sized pieces.

Dump the bag of lettuce into a large salad bow. Pour ¼ cup of salad dressing on the lettuce and toss until all of the lettuce is lightly coated with the vinaigrette.

Add the rest of the toppings by sprinkling on the cooked back, blue cheese crumbles, and cranberry and walnut topping.
Notes
Add sliced grilled chicken breast to make this a meal.
If you follow a gluten free diet, be sure to read the ingredient list on the Cranberry and Walnut topping. Some contain wheat. 
Nutrition
Calories:
160
kcal
|
Carbohydrates:
10
g
|
Protein:
8
g
|
Fat:
10
g
|
Saturated Fat:
1
g
|
Polyunsaturated Fat:
1
g
|
Monounsaturated Fat:
1
g
|
Cholesterol:
1
mg
|
Sodium:
2
mg
Make it a Meal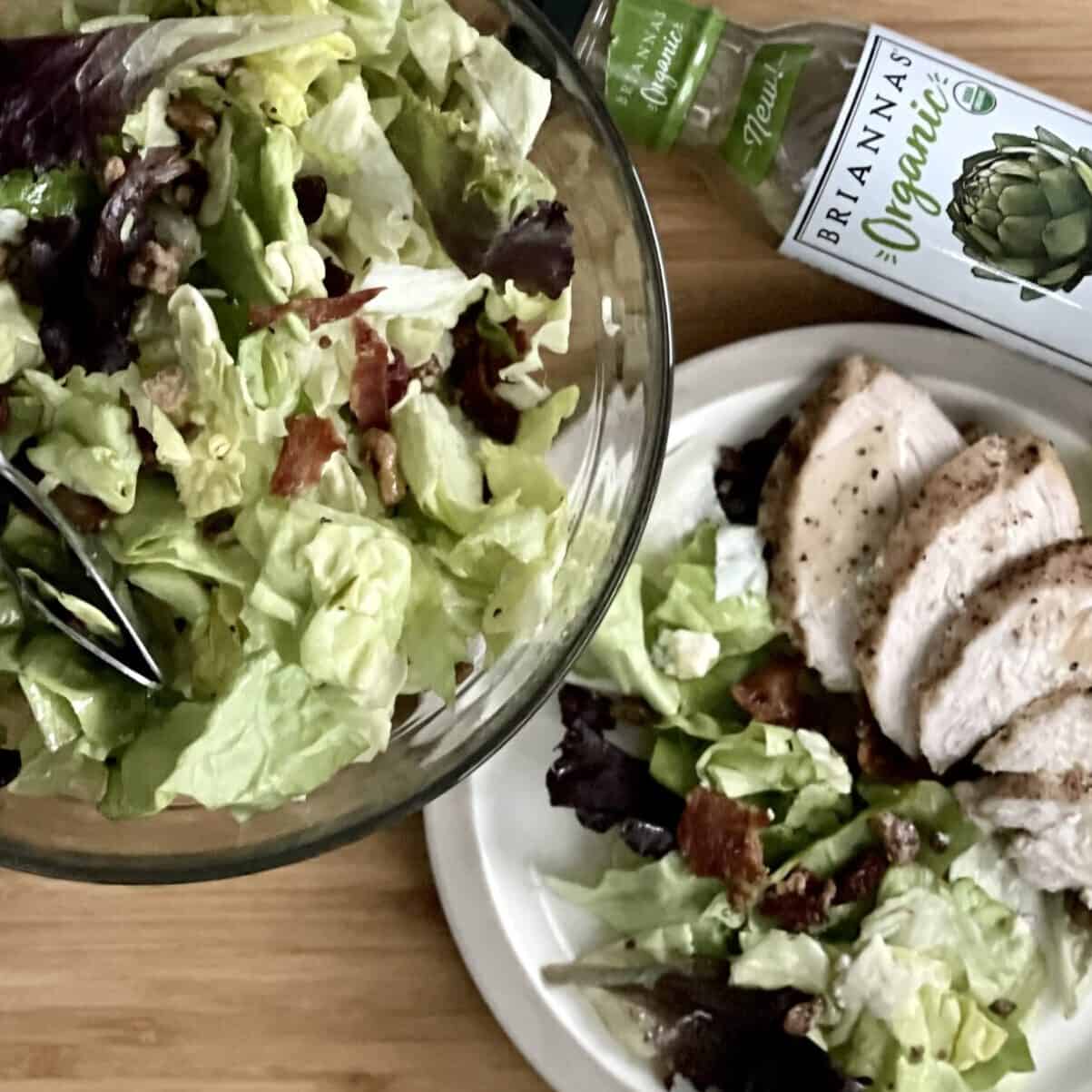 This salad is a perfect lunch with some thinly sliced grilled chicken. Most days of the week, I have a large container of grilled chicken ready to go. For this salad, the butter lettuce is pretty delicate compared to a romaine or iceberg, so the other ingredients need to match. I thinly slice chicken on a bias and then cut into bight sized pieces to keep it balanced.
Other Meals to Serve With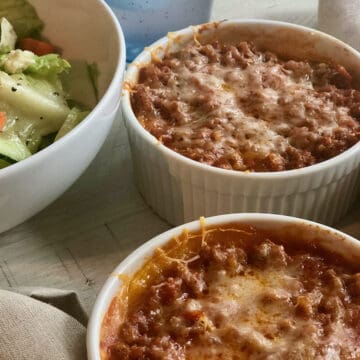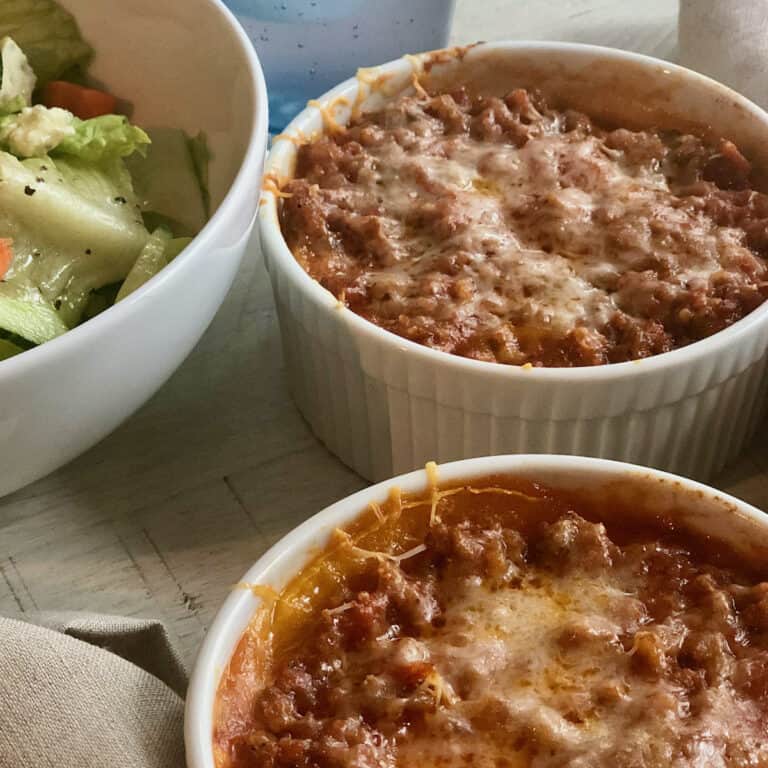 I love this fresh green salad with Butternut Squash Lasagna. The bright fresh flavors from the dressing and delicate greens are perfect balance to the cheesy rich lasagna.