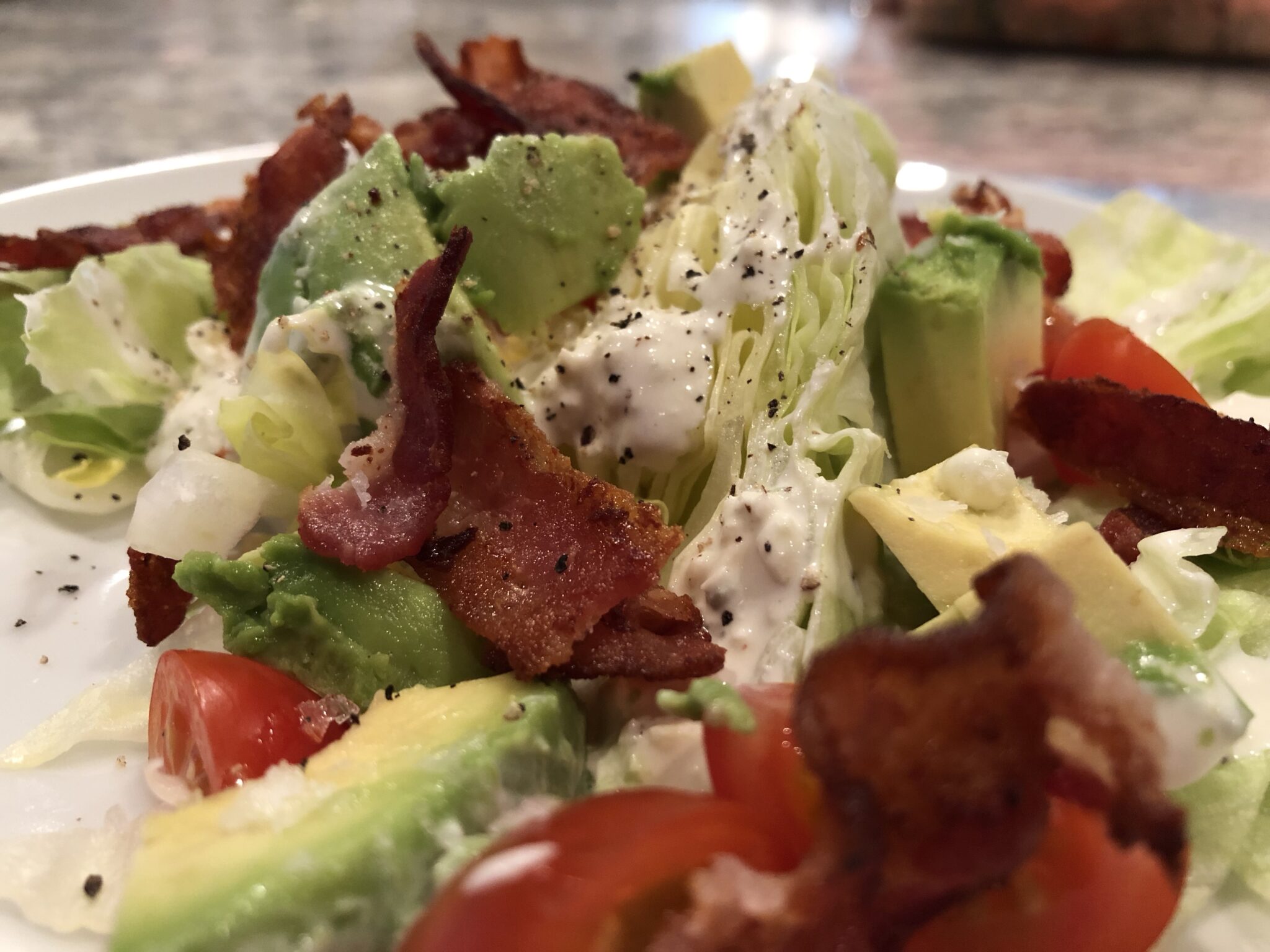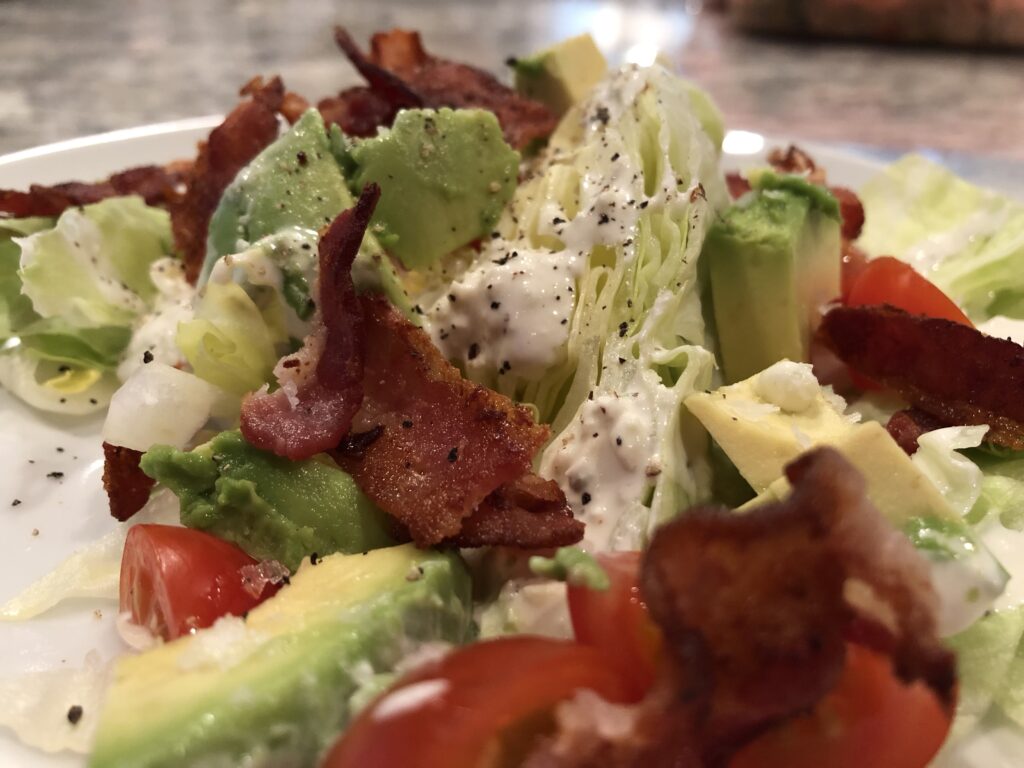 So, what is it about a wedge salad that makes it so delicious? It's incredibly simple. It only has a few ingredients. So why is it so tasty? It must be the combination of salty bacon, creamy blue cheese dressing, and crisp iceberg lettuce.
Now, I used to find restaurant salad to be so much better than salad at home and I think the key is the dressing. That motivated me to make just about all of my own salad dressing for two reasons: they taste better home-made vs bottled and it takes us forever to finish a bottle of salad dressing. I bet if you go check your fridge right now, you have a bottle of expired salad dressing. Go ahead, I'll wait…
Welcome back. For us, this was especially true of creamy dressings such as caesar or blue cheese. I would have a craving for a salad with blue cheese and then the bottle would sit on a shelf in the door, taking up space until I wanted another one a month later, only to find it expired before I got to it. That sucks.
Lastly, I like making my own blue cheese dressing because I can make it in exactly the number of servings I need. This recipe is easy to adjust if you're making salad for 2 or 12. If you're having friends over for dinner, its fun to set up a little salad bar with build-your-own wedges.
Now, on to the recipe…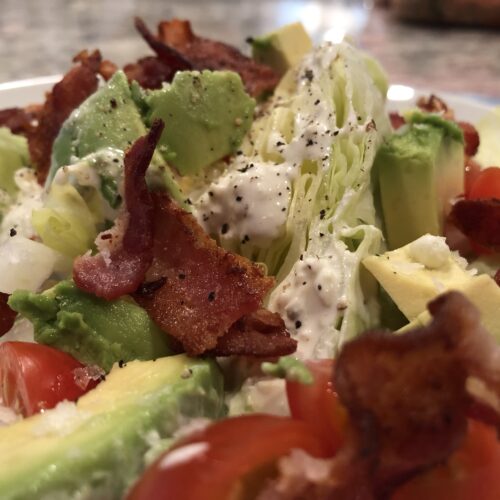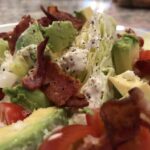 Print Recipe
Blue Cheese Dressing
Ingredients
½

cup

heavy cream

¼

cup

mayo

¼

cup

sour cream

½

cup

blue cheese crumbles

¼

teaspoon

worcestershire sauce

secret to success

salt and pepper
Instructions
Combine all ingredients in a bowl or small food processor and blend.

Refrigerate for 2+ hours before eating.

For salad assembly, prepare iceberg wedges, crispy bacon, tomatoes, an herb such as chives (my vote) or parsley, and a few extra blue cheese crumbles on top because it's yummier that way. Avocado is also a nice touch if you have one.
Notes
1. Letting the dressing sit in the fridge for at least two hours, or overnight if possible, allows the blue cheese to diffuse into the dressing. 

2. A slightly thinner dressing vs an ultra thick and heavy dressing will get down into the layers of iceberg more easily. These are the things that matter.

3. Don't go too heavy on the salt. Blue cheese has a salty bite to it, so it won't need much. But freshly cracked black pepper is a win, so crack away!