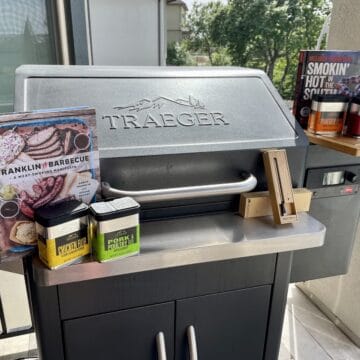 Welcome to my guide for the best smoker gifts. You must have a special someone to shop for who loves grilling and smoking. Well, you came to the right place! I have 25 great smoker and grilling gifts for the outdoor cook in your life. We have tools, supplies, and personalized gifts for your shopping pleasure.
This blog post contains affiliate links. As an Amazon Associate I may earn income from qualifying purchases. Thanks for the support.
The Best Cooking Equipment to Give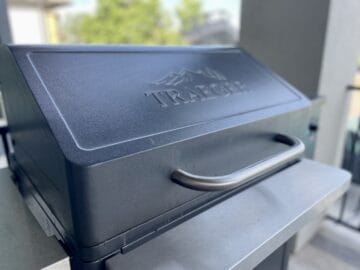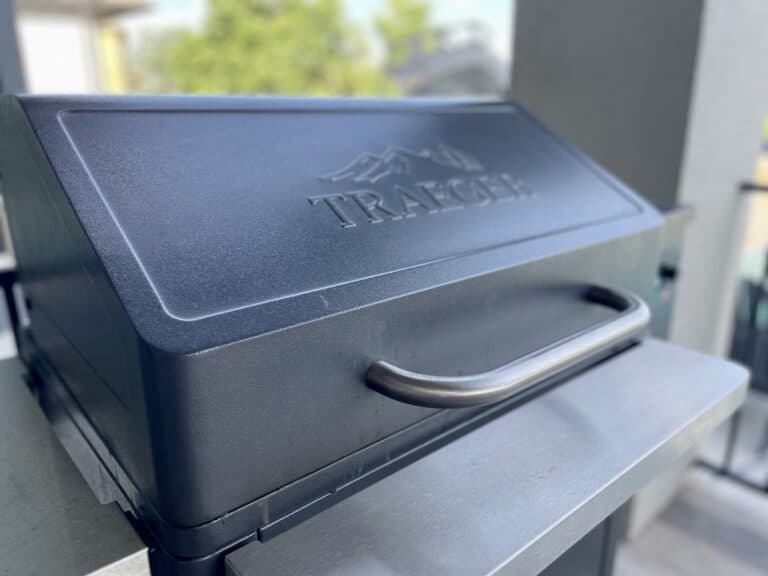 Let's start off with the biggest and best gift you give- a smoker or grill. These are the highest rated and favorite pieces of equipment to cook on. Whether you are giving this gift to a smoking newbie or an experienced cook, these grills and smokers produce great tasting food!
The Best Pellet Smokers
Traeger Grills Ironwood- when it comes to pellet grills, this is one right here. If your favorite cook wants a new pellet smoker check out the Ironwood. It has 616 cubic inches of cooking surface with wifi straight to your phone, super smoke mode, porcelain grill grates, and many other enhanced features for full proof cooking. The other great thing about this piece, is the Traeger community has tons of great recipes and groups for asking questions.
Travel Grill- portable grills a great gift for camping and tailgates. The Traeger Ranger offers 184 cubic inches of surface area. That's just what you need for 6 burgers, a small piece of meat, 8 hot dogs, OR a rack of ribs.
Awesome Gas and Electric Grills to Give
Charcoal Grill- for the grill lover who prefers to the flavor of cooking over coal, you'll want a Kamado Jo. The Kamado Jo pumps out some serious flavor and is ultra friendly on your wallet compared to other charcoal grill options. Plus, this one has great temperature control. I have one and love the flavor it gives my steak. (ps- if this is what you are looking for, shop around. You can buy direct from Komado Jo or through another retailer such as Amazon, Lowes, or The Home Depot).
Gas Grill- The top rated grill for 2023 is the Weber Genesis. This baby has tons of positive reviews at a price that won't break the bank. As far as outdoor grills go, check out this one.
Electric Smoker- The Pit Boss 2 Series Analog electric smoker is a great addition to an outdoor cooking arsenal. Best place to get this one is direct from Pit Boss. It has a sleek upright shape which fits just about anywhere and the shelving system makes it easy to smoke multiple pieces of meat at the same time.
The Right Tools for the Grill Master $100 or more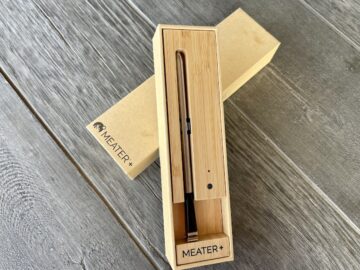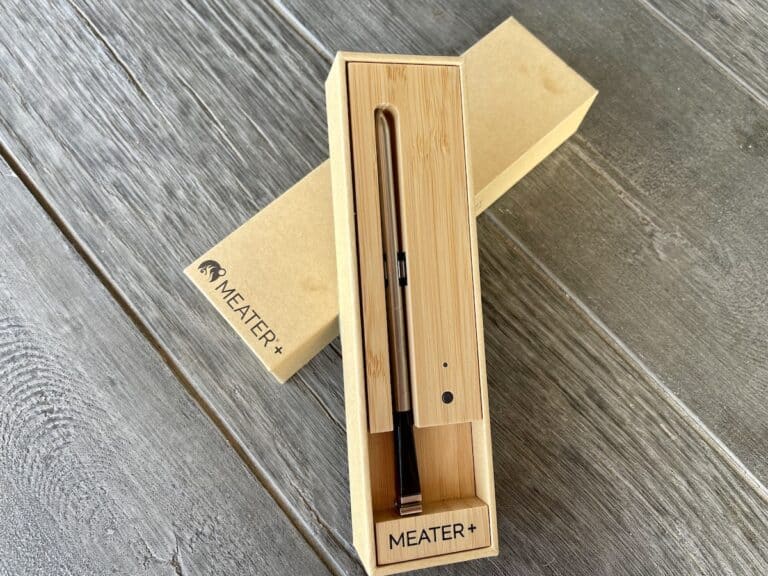 Some of the best grilling gifts have to be tools and gadgets. Most grill masters and barbecue lovers already have their favorite cooking device, but could always use some new grilling tools. These accessories range in price from inexpensive stocking stuffers to more substantial items.
Wireless Thermometer- I'm not always about gadgets, but this one is legit. The Meater+ Wireless Thermometer communicates through wifi and sends you updates during the cooking process. You can opt for a single thermometer or get a block that comes with 2 or 4 probes if you have multiple items cooking. These haven't been around very long, so your grill king or queen probably doesn't have one yet.
BBQ Knife set- every cook needs a good knife set and this set has it all. Cangshan is a great, high-quality knife maker with several sets. The BBQ set includes: Slicing Knife, Butcher's Knife, Vegetable Cleaver, Boning Knife, Carving Fork, Paring Knife, Plastic Knife Sheaths, and a Cut Resistant Knife Bag
Best Charcoal Chimney Starter- The Rosle Stainless Steel Starter was the highest rated for 2023 by Best Product Reviews. It has a spark guard handle for a sage transfer of coals and holds up to 5 pounds of briquettes.
Best Smoker Gifts Under $50
So, you need a gift that doesn't burn your wallet. These items are very useful and will really help your outdoor cook.
Instant Read Thermometer- This is the perfect low cost item that really helps outdoor cooks make great main dishes. I prefer a simple thermometer with no frills or extra features that complicate the device.
Cast Iron Griddle- a cast iron griddle is a great accessory for any pellet grill or gas grill. It's the perfect addition for your cook if they love outdoor cooking and want to build a delicious crust on the outside of meat.
Cast Iron Pan- I would be lost without my cast iron pan and I recommend these to everyone. It gets a lot of use both inside on the stove and out in my Traeger to roast vegetables, bake desserts, and create a perfect sear on steak.
Grill Basket- If your meat smoking grill lover enjoys great veggies, a grill basket is a great item. A grill basket prevents veggies from falling through grill grates and makes getting vegetables on and off the grill super easy.
Tongs- I love this set because of the rubber tips. They make the grip better and reduce the risk of tearing meat after it has cooked for a long time. This set includes a 9" and 12" length.
Over Sized Spatula- a large spatula is a unique tool that we don't see very often. If you are cooking larger pieces of meat and need to get control of it, an oversized spatula does the trick.
Basting Brush- every smoker enthusiast needs a basting brush and they don't last forever. These fit in a Christmas stocking or are a great little add-on to dress up a gift. This basting brush set is a 2 pack and very low cost, but highly rated item.
All Traeger Accessories and Tools: If you are looking for even more of the best smoker gifts, go straight to Traeger and look at everything they have to offer.
Best Smoker Gifts Including Supplies and Ingredients for the BBQ Lover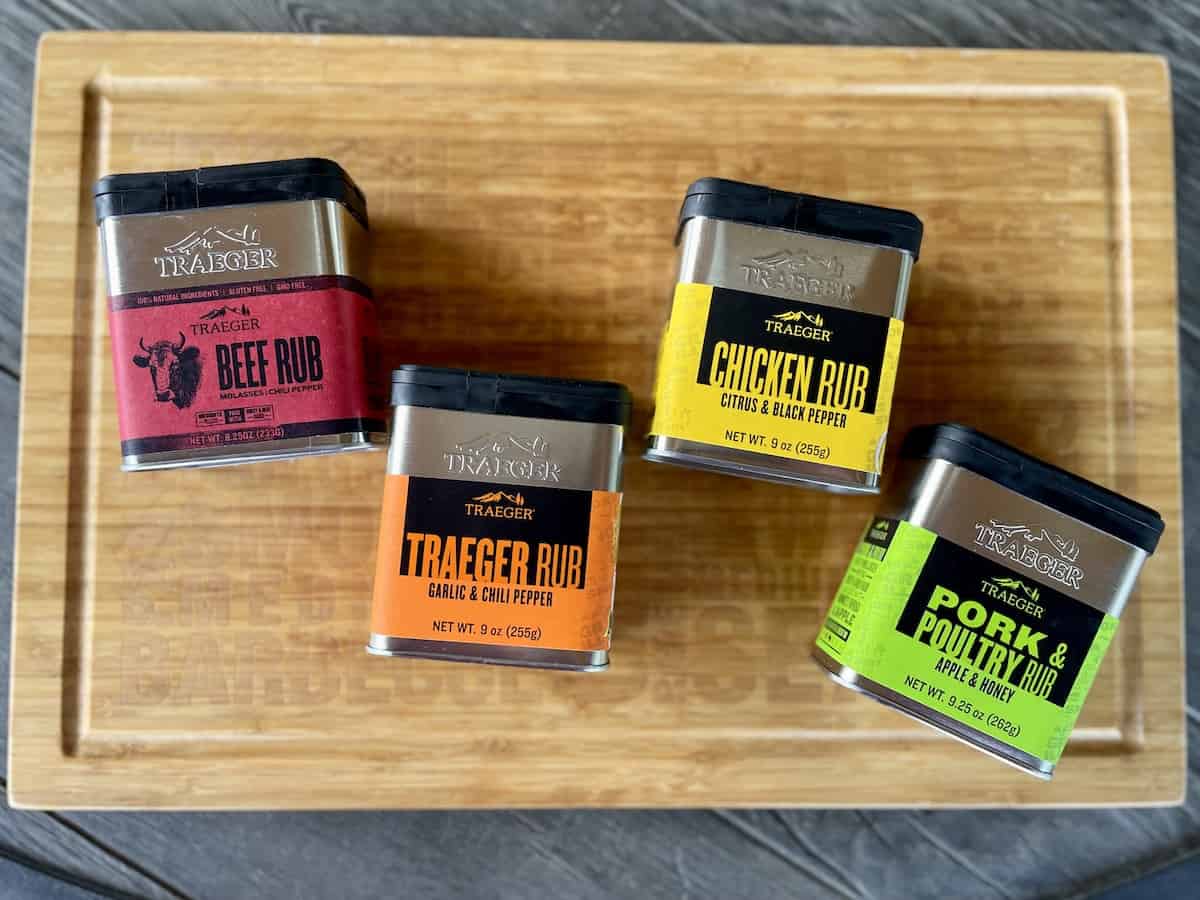 Rubs- you can't go wrong with grilling and smoking rubs. As a huge smoker myself, I love getting rubs as gifts because I want to try them all. I really love the Traeger collection of rubs, especially the Traeger everyday seasoning and the chicken rub which has citrus and black pepper.
More rubs to look at: Meat Church, Kosmos, and Spiceology.
Sauces- just like rubs, there is a whole world of sauces out there. I want to try them all. One of my favorite sauces that really brings BBQ restaurant home is Franklin BBQ's sauce. They also offer a spicy and ....... version. Make a great gift basket with a few rubs, sauces, and an apron for a fun and useful gift.
Wood Pellets- Now I know this is basic, but we like basic. If your favorite smoker or grill lover uses a pellet smoker, they are burning through pellets. Help them out with some fun flavors from Traeger and perhaps a storage bin if they don't already have one. Traeger offers seasonal flavors aside from the usual blend, hickory, or pecan options. If you are giving these as a gift, choose something different to make it special.
Wood Chips- The most popular wood chips for smoking meat is Oak followed up by Hickory and Maple. However, there are several varieties and other flavors such as Cherry, Mesquite, and Pecan. You can also find wood chips made from bourbon barrels which could be a great gift and fun way to mix up your cook's usual routine.
Cedar Grilling Planks- these are especially great if the cook you know loves to cook fish. A nice salmon really takes on great flavor when its cooked on a cedar plank.
Show Me the MEAT!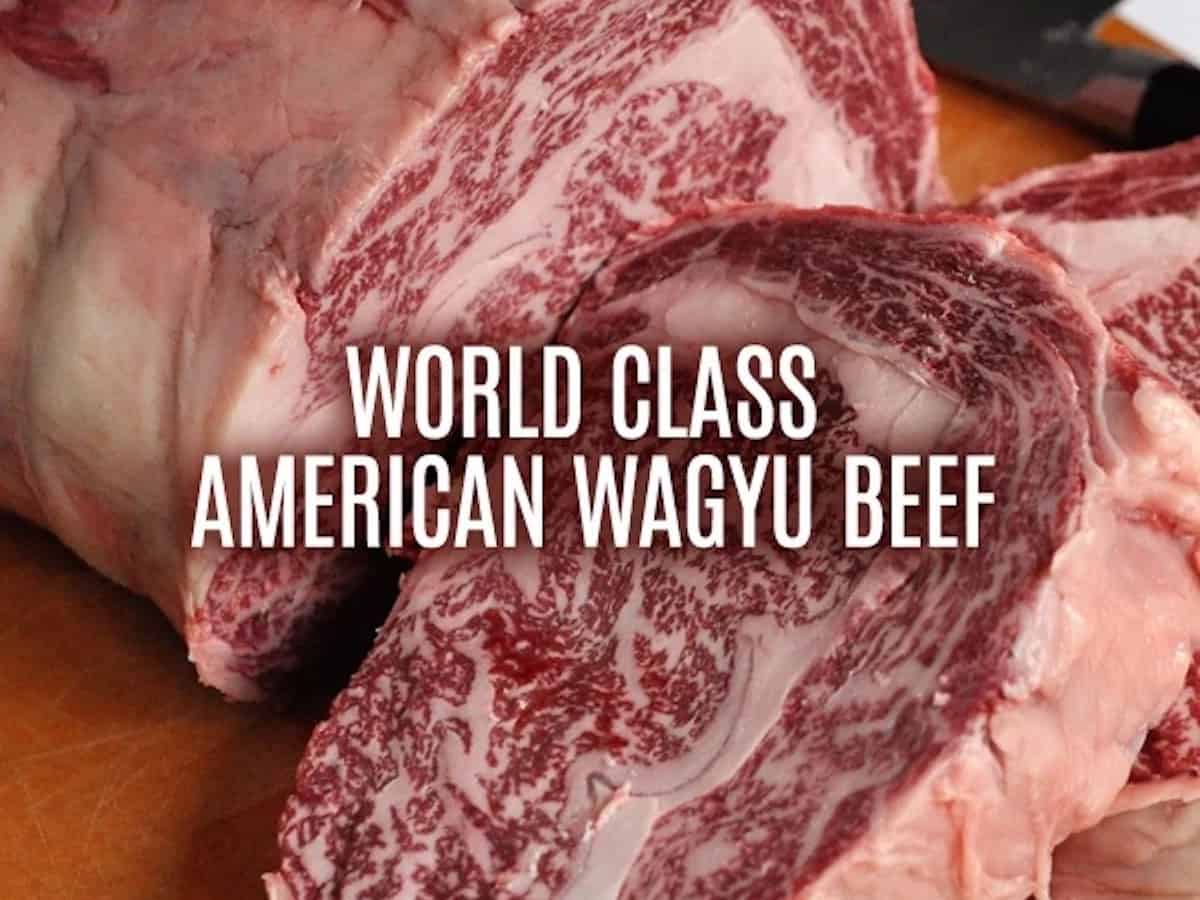 When it comes to shopping for a grill or smoker expert, if they already have gadgets and rubs get them something to cook. I have been cooking on my Traeger Grill for years and I have almost everything on this list. But I could always use a special cut of high end protein to make a special meal.
Snake River Farms offers a wide variety of meats, seasoning, and tools. From Wagyu to cuts of pork and ham all the way to seafood. Gift cards are also available for your special someone.
Personalized Best Smoker Gifts for your Favorite Meat Smokers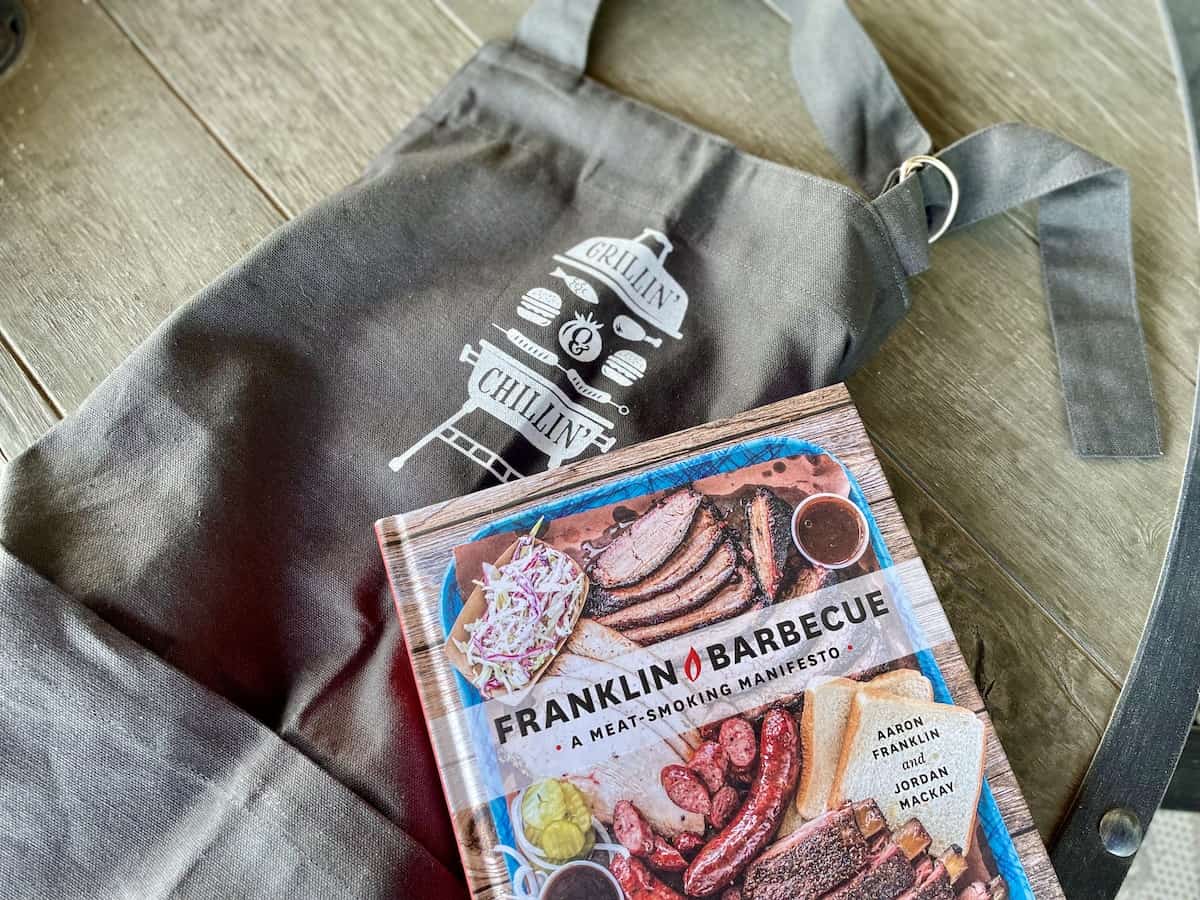 I love personalized items because we never buy them for ourselves. These unique gifts offer a personal touch and the recipient of your gift knows that you really put some thought into their gift. Whether you are shopping Father's Day, a Birthday, or Christmas- these gifts are very special.
Cutting Board- check out personalizationmall.com for personalized cutting boards. Choose a cutting board with a juice well that runs around the edge of the board. This is exactly what a grill master needs. I really like this gift option because it's not something anyone would buy for themselves and you can really customize it for the person receiving it.
Grill and BBQ Aprons - personalized aprons are practical and fun. This Grill Master apron is really durable, comes with two pockets, and fits medium - 3XL. You can customize the name and get it in just a few days from Amazon.
Cookbooks- My personal favorite smokers guide and all around good barbecue cookbook is Franklin Barbecue by Aaron Franklin. Franklin BBQ is a long time favorite local restaurant here in Austin, Texas. It has the real deal recipes for high quality cooking at home for great meats, sauces, and sides. More favorite cookbooks that make the best bbq gifts:
Project Smoke: Seven Steps to Smoked Food Nirvana by Steven Raichlen
Smoking Meat 101: The Ultimate Beginner's Guide by Bill West
Bobby Flay's Barbecue Addiction by Bobby Flay
Go Kamado by JJ Boston
Slow Fire: The Beginner's Guide to BBQ by Ray Lampe
Smokin' Hot in the South by Melissa Cookston
Final Thoughts on the Best Smoker Gifts
I really hope this list is helpful and that you found what you are looking for. Please comment below if you have more great smoker gift ideas or questions on my list.
If you also need any recipes or inspiration, check out my Traeger Recipe page. I love how easy it is to cook on a Traeger Grill and we sure turn out a lot of great food. Tell a friend and come back for more!