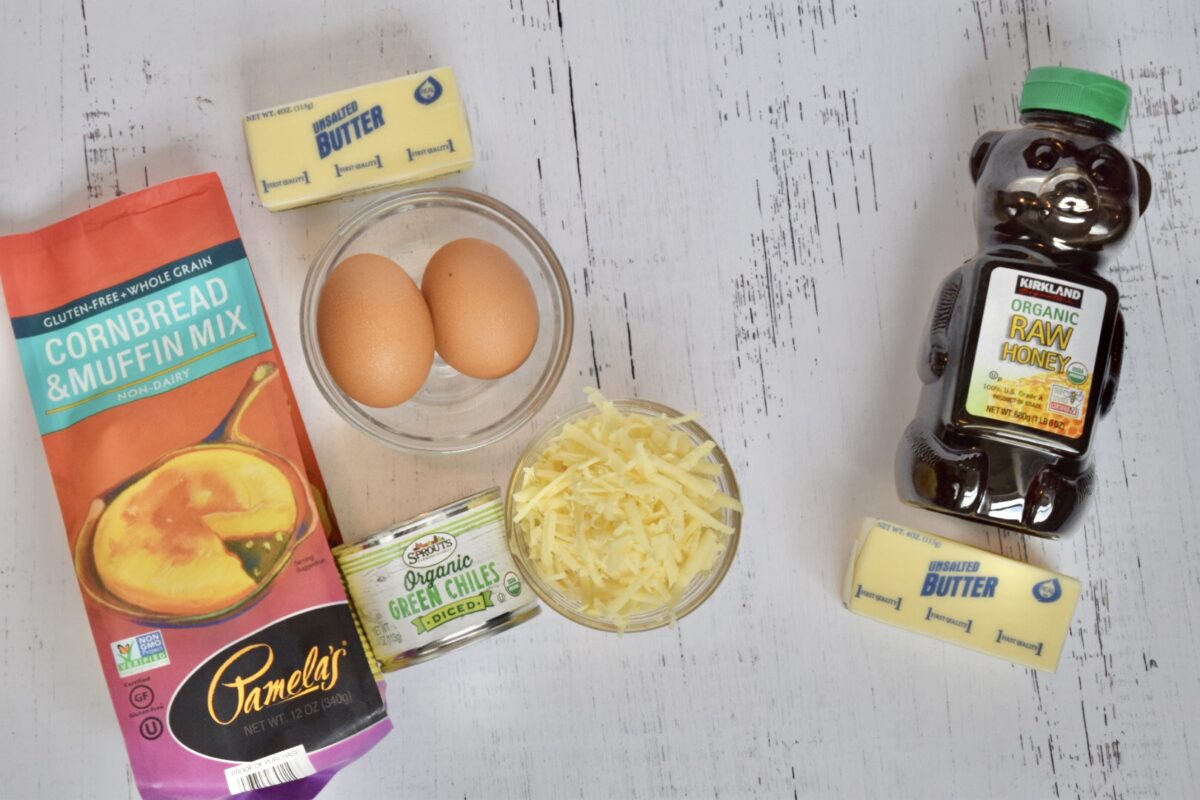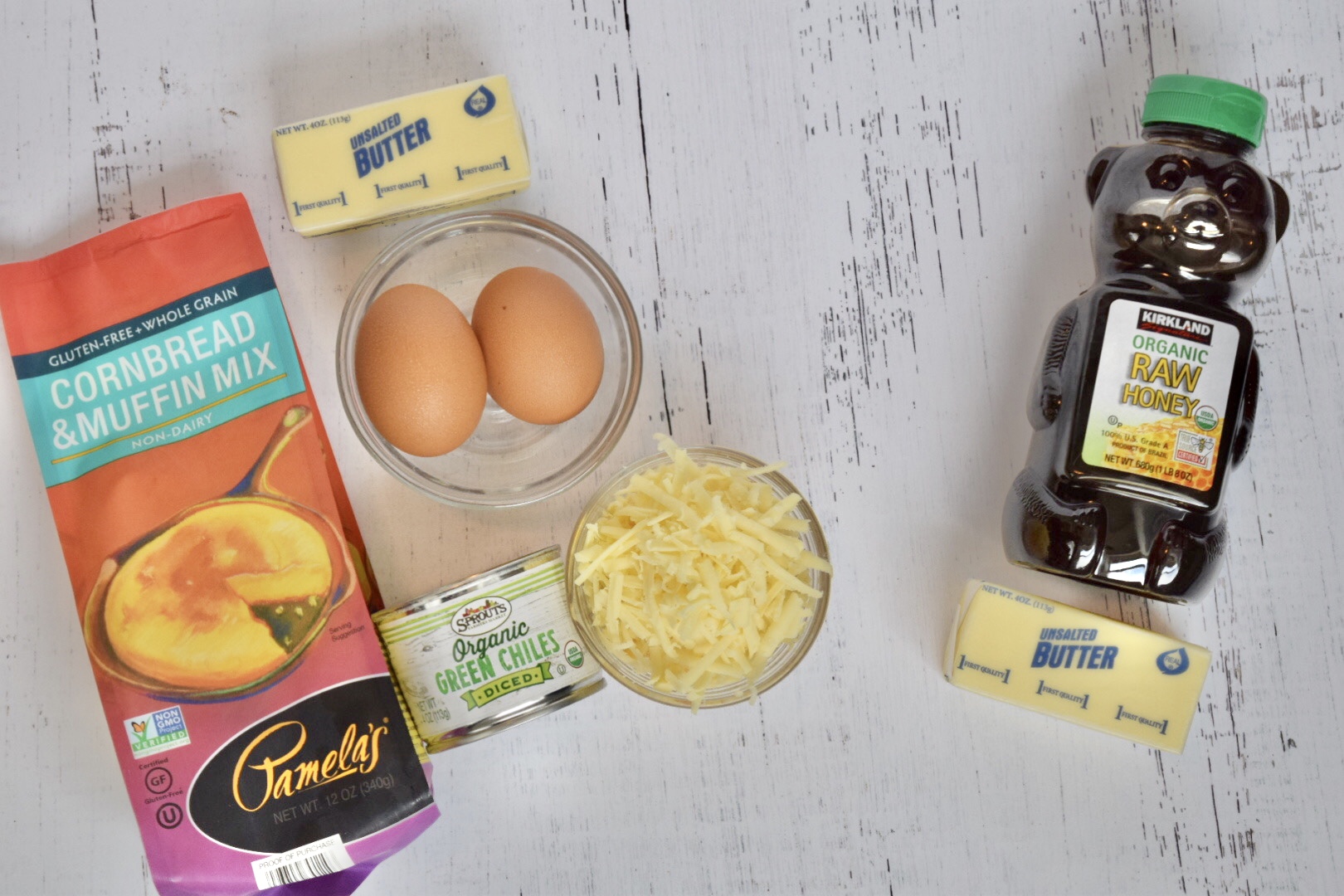 I love green chile cornbread muffins and so my kids. I was first introduced to green chiles in 2005 when I moved from California to Colorado. They were everywhere. Green chile smothered burritos quickly became a favorite of mine. The mild heat and tang from chiles goes great with the sweetness of cornbread and honey butter, so it was a natural fit to me. It was an easy way to make something simple and delicious just a little more special.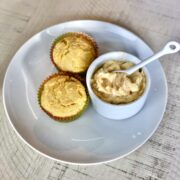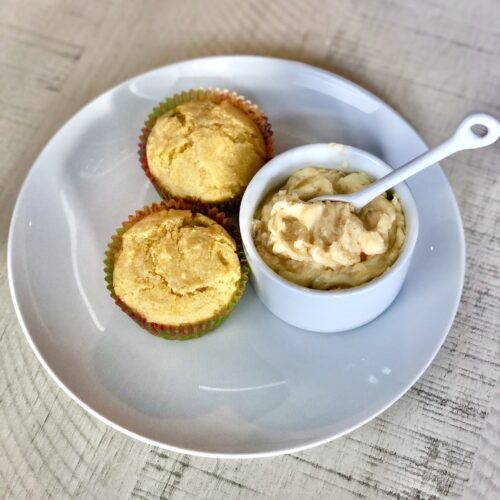 Print Recipe
Green Chile Cheddar Corn Bread
Ingredients
1

pouch

corn bread mix

plus required ingredients ie eggs, milk, etc

4

oz

can diced green chiles

¾

cup

white cheddar cheese
Honey Butter
1

stick

butter

1

tbs

honey
Instructions
Preheat oven to setting directions on cornbread package.

Line a muffin tin with cupcake liners. This makes it much each to get them out and prevent the edges from getting too dry.

Mix corbread batter according to package directions.

Drain green chiles and add bread batter along with cheddar cheese.

Scoop batter into each liner and bake for 17-20 minutes.

While muffins are baking, mix room temperature butter and honey.
Notes
Recipe makes enough for 12 muffins. This requires 2 boxes of Jiffy cornbread mix or one bag of Pamela's as pictured. Make sure to read the servings on the package you choose, otherwise the green chile to cornbread ratio will be off.
There you have it. Simple enough, right? The great thing about BBQ is that most of the work is done hours in advance and these muffins fit right in with that. If you're having a get together, make these ahead of time. I live having a clean kitchen and the food already well under way when guests come over so that I can spend time with our company. These are great to bring along to a party if you offered to bring something. They pack up easily, especially since they're in cupcake wrappers. My kids think anything that comes in a cupcake wrapper is pre-approved kid food, so that's a bonus.
Lastly, these go great with ribs. My personal BBQ favorite.