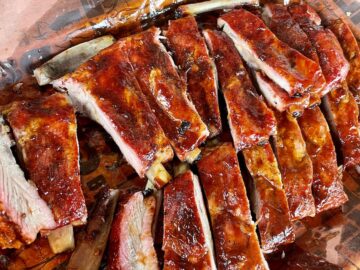 There is nothing better than fall off the bone St Louis style ribs that have been smoked on a Traeger Grill. The method I am going to share with you is the best way I have found to make delicious finger licking good ribs.
This blog post contains affiliate links. As an Amazon Associate I may earn income from qualifying purchases. Thanks for the support.
Why these ribs are so tender and tasty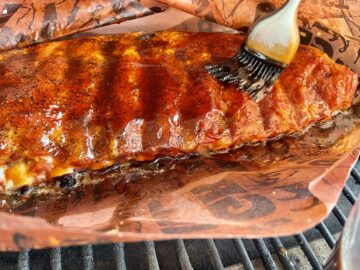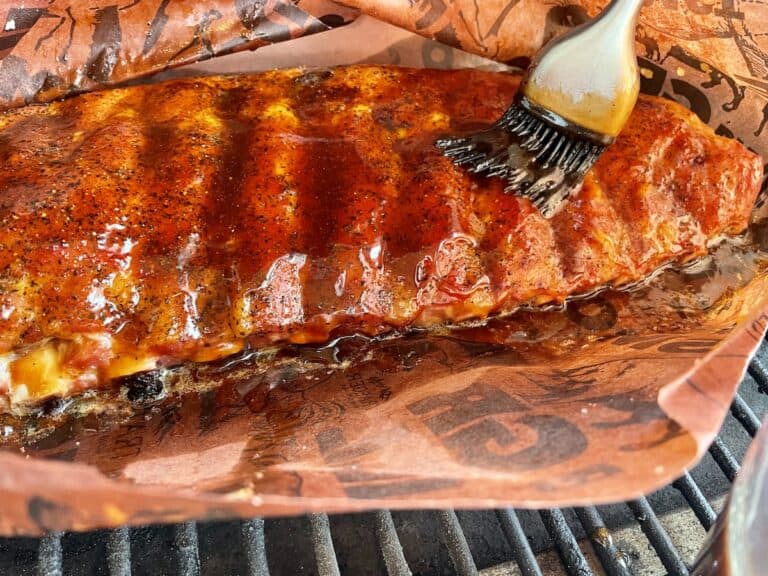 First off, I know there are a lot of recipes and methods for making Traeger St Louis ribs, but I am certain that if you try this recipe you will be so happy. The difference is the dry brining process. I remember the first time I tried smoking ribs this way and I was in love. It's the only way I cook ribs now. I can't wait for you to try them and let me know what you think.
Choosing your rack of ribs
Now, when it comes to what kind of pork ribs to make, I prefer St Louis style ribs over baby back ribs any day. St. Louis ribs are a flatter and thinner style slab with more meat and less bone. I think baby back ribs have less meat and not the same great flavor. I also find that st. louis style ribs have less fat running through them. Since my family prefers leaner cuts because of the texture, this is the only way to go.
For the best ribs, I shop at Costco. They come in a three pack and the price can't be beat. Plus, the size of the racks of ribs is larger than what I see in other grocery stores.
What are the best rubs for smoked ribs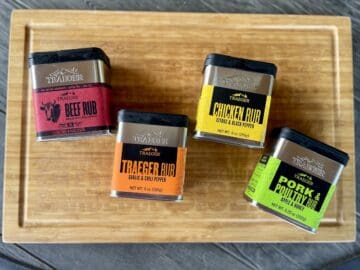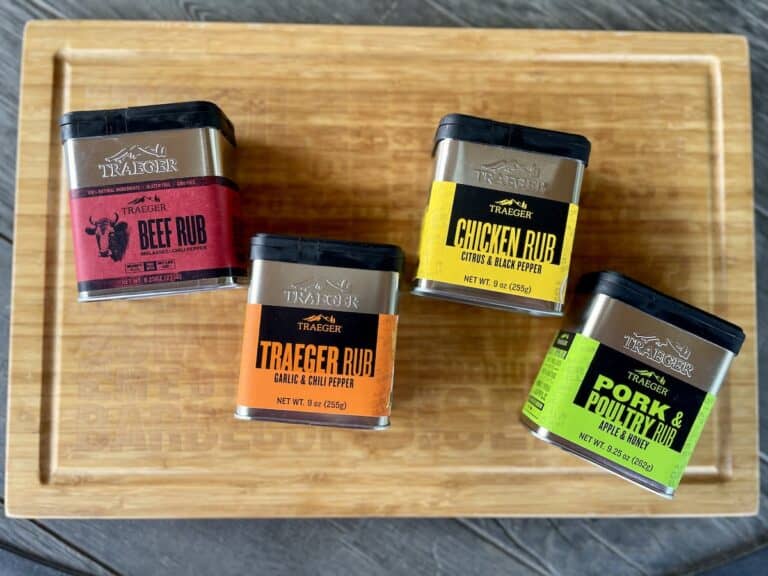 I could dedicate an entire blog post to rib rubs. First and foremost, I like Traeger Rub when I'm making ribs. The Traeger Rub has great flavors from garlic, chili powder, sugar, and other spices. Other popular store bought rubs include Meat Church, Kosmos, and Bolner Fiesta Brand Rib Rub.
If I make my own rub I make sure to include: salt, black pepper, brown sugar, granulated garlic or garlic powder, onion powder, smoked paprika, mustard powder, and chili powder. Whatever you choose for seasoning, you will need about a quarter of a cup.
Preparing the ribs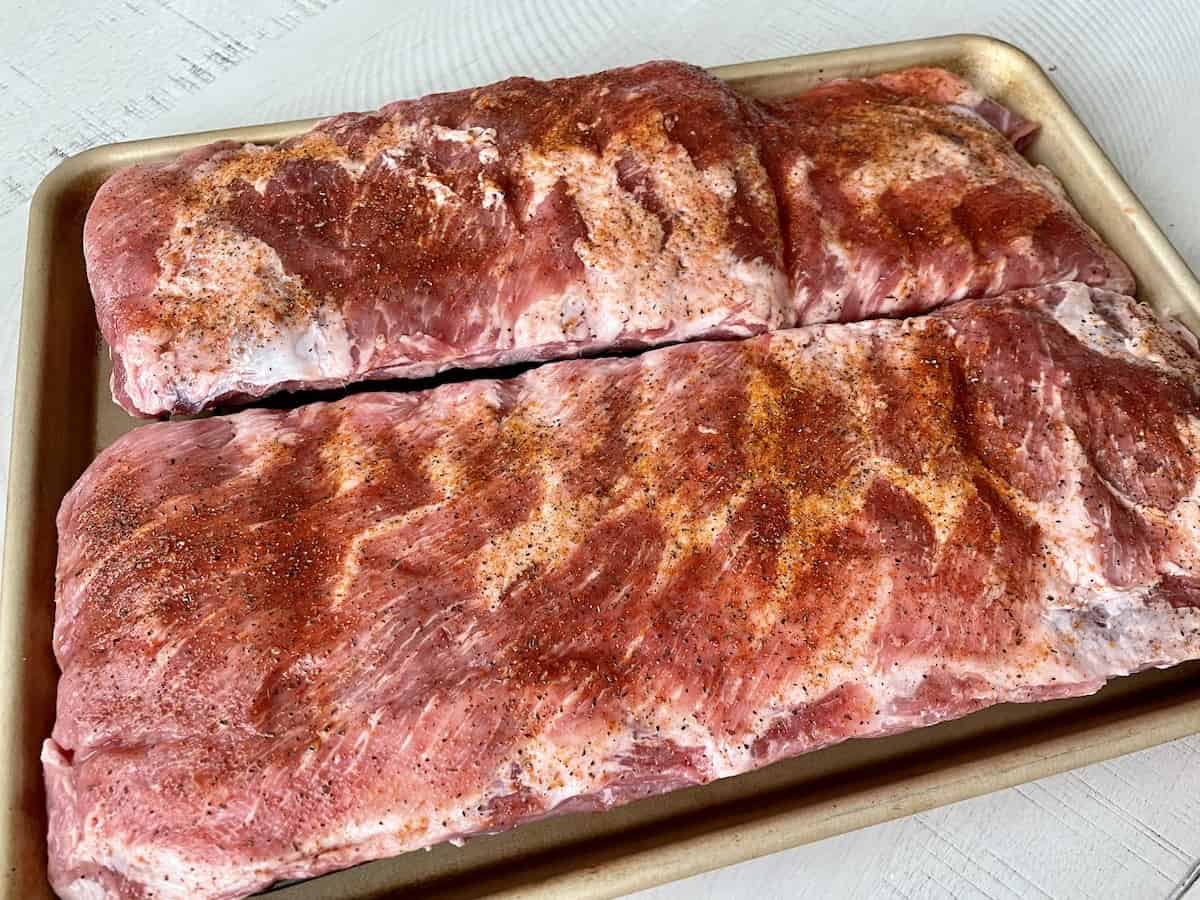 Let's get going on actually making some delicious ribs. The process starts the day before I plan to cook them and this is the key to making super tender ribs that fall off the bone. We need to season them with our dry rub the day before and leave them uncovered on a sheet pan with a wire rack in the refrigerator over night. Follow along step by step:
pat the ribs dry with a paper towel
using a sharp pairing knife, pull the thin membrane off the back of the ribs. If you can't get the membrane off, you can use a knife to carefully score the connective tissue but be careful not to cut through the meat of the ribs. This allows the fat to render while the ribs cook.
generously season the pork ribs on both sides
place the ribs on a sheet pan lined with a wire rack and refrigerate over night
The next day, when you take the ribs out of the refrigerator you will notice how dry the surface is. By doing this, you've given the rub a chance to seep down deep below the surface of the meat. Controlling the water and allowing the ribs to dry also speeds up the cooking time. Now you are ready to get cooking!
**side note: a lot of home chefs will use a binder such as yellow mustard, but with the dry brining process that's just not necessary**
Fire up the Traeger Grill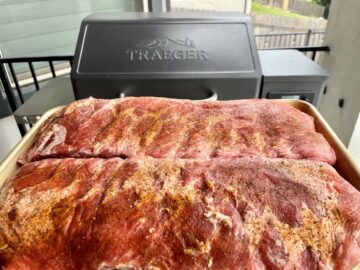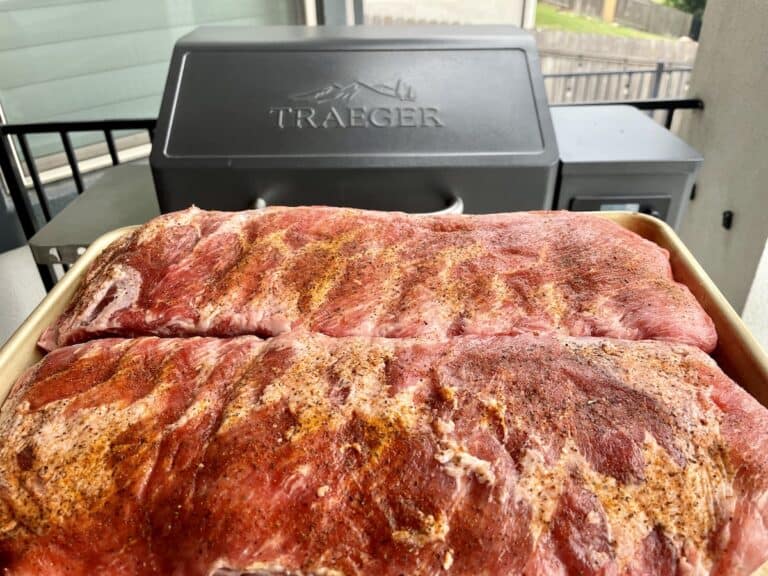 Time for the best part, let's get cooking! The first step is to preheat your Traeger pellet grill to 350F˚. I like to start by cooking ribs on high and then lowering the temperature so it can pick up that smoky flavor we love so much. Here is the step by step cooking process for making tender fall off the bone ribs:
preheat Traeger to 350F˚
remove ribs from the refrigerator and allow to come to room temperature for about a half hour
once the grill has reached 350 degrees F, place the ribs bone side down directly on the grill grates
cook the ribs with the lids closed for 30-45 minutes
Wrapping the Ribs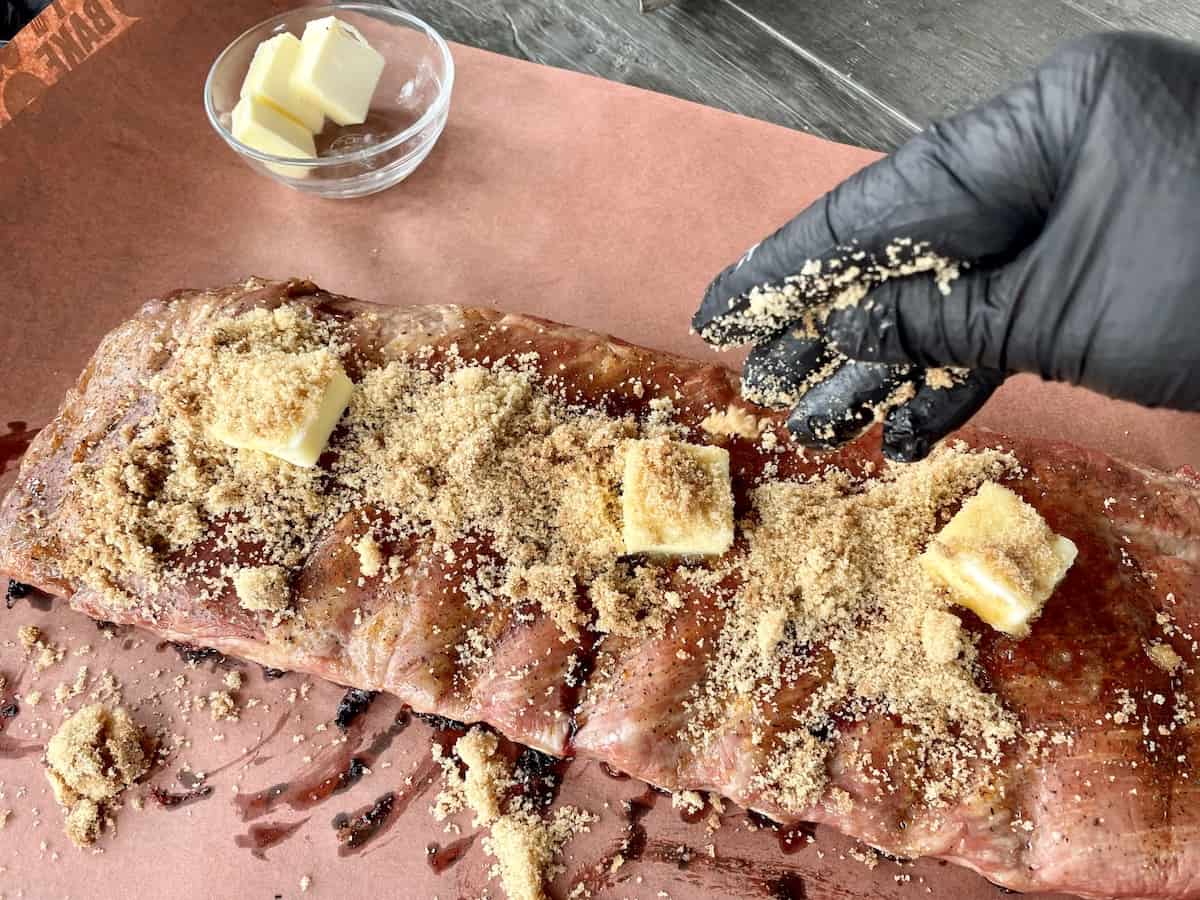 remove the ribs from the smoker and lower the Traeger temperature to 225F˚
wrap the ribs in butcher paper or aluminum foil and top with 2 tablespoons of butter and ⅓ cup of brown sugar
return the wrapped ribs to the grill and cook with the lid closed for an additional 2 and a half to 3 hours
optional: use a spray bottle or brush the ribs with an apple cider vinegar and whiskey mixture. see notes below.
for the last hour of the cook time, baste the ribs with your favorite barbecue sauce
remove the ribs from the Traeger smoker and allow them to rest for 10-15 minutes
slice the ribs and serve. (pro tip: its easier to slice threw from the bone side of the ribs)
*for a basting liquid, combine 2 tablespoons each of brown sugar, apple cider vinegar, and whiskey*
At this point you must be ready for a cold beer and a heaping portion of delicious sticky ribs. When you slice into the ribs, don't be surprised if rib bones slide right out. This happens especially near the ends of the rack. Its a good thing though, trust me.
Cutting into your Traeger St Louis Ribs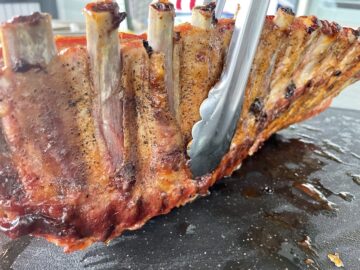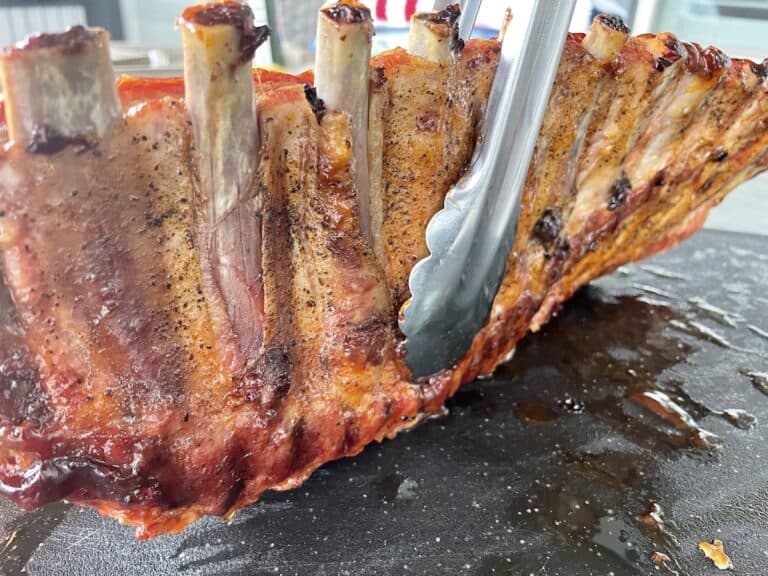 Finally, it's time to serve these beauties. I like to hold my ribs up with tongs while I slice them because its just a little bit easier. You can also turn them over completely so you can really see where the bones are, but you do whatever you like.
Traeger Grills St Louis Rib Recipe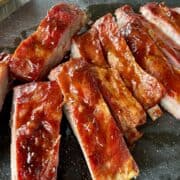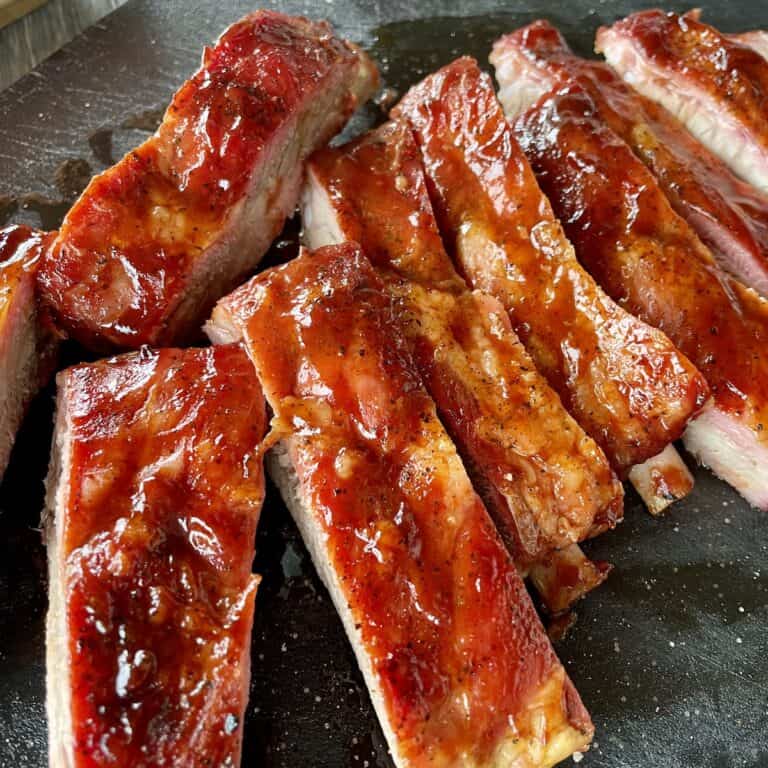 Print Recipe
Traeger Smoked St Louis Ribs Recipe
Easy fall off the bone BBQ ribs cooked on a Traeger Grill.
Equipment
1 Traeger Grill

1 sheet pan with wire rack

food safe butcher paper
Ingredients
2

pounds

St Loius ribs

¼

cup

Traeger Rub

½

cup

brown sugar

2

tablespoon

butter
Basting Liquid
2

tablespoon

whiskey or bourbon

optional

2

tablespoon

brown sugar

2

tablespoon

apple cider vinegar
Instructions
Dry Brining
Score silver skin on back of ribs, being careful not to cut through the meat.

Season the ribs on top and bottom of slab, pressing the rub into the meat and lay on sheet pan with rack. Place in fridge until ready to cook the next day.
Cooking the Ribs
Preheat the smoker to 350F.

Remove the ribs from the refrigerator and allow to come to room temperature while the smoker preheats.

Place the seasoned ribs directly on the grill grates bone-side down. Close the lid and cook in the smoker at 350F for 45 minutes.

After 45 minutes, lower the temperature to 225F. Remove the ribs from smoker and top with 2 tablespoons of butter and ¼ cup of brown sugar. Wrap the ribs in food safe butcher paper and cook additional 2 ½ to 3 hours.

Optional: Brush with whiskey mixture every 30-45 minutes.

Add BBQ sauce if desired for last hour of cooking.

Get yourself a cold beverage and a pile of napkins. These juicy and tender ribs make a tasty mess.
Nutrition
Calories:
1055
kcal
|
Carbohydrates:
38
g
|
Protein:
47
g
|
Fat:
79
g
|
Saturated Fat:
24
g
|
Polyunsaturated Fat:
13
g
|
Monounsaturated Fat:
31
g
|
Trans Fat:
1
g
|
Cholesterol:
242
mg
|
Sodium:
261
mg
|
Potassium:
781
mg
|
Sugar:
36
g
|
Calcium:
76
mg
|
Iron:
3
mg
Key take aways from this method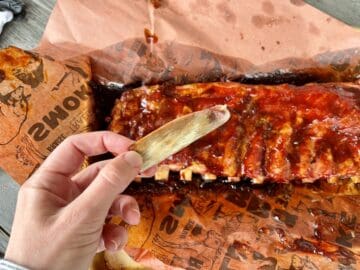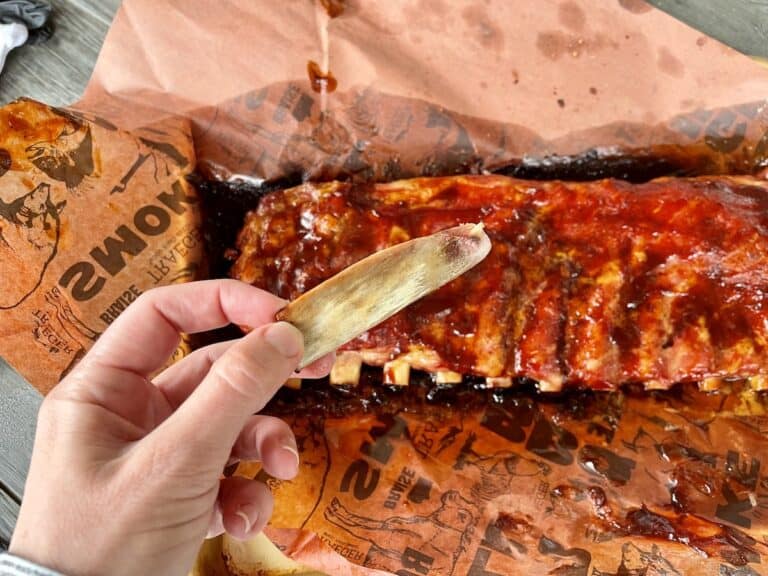 This is a great way to get super tender Traeger smoked ribs in just a couple hours. I know the 3-2-1 method is pretty popular, but those take a long time and have too many steps. I very much prefer the flavor and fall off the bone tender result I get by seasoning my rib racks the day before.
Lastly, opt for using butcher paper to wrap instead of foil. It's a little bit healthier than using foil and the end result is great!
What to serve with this smoked bbq ribs recipe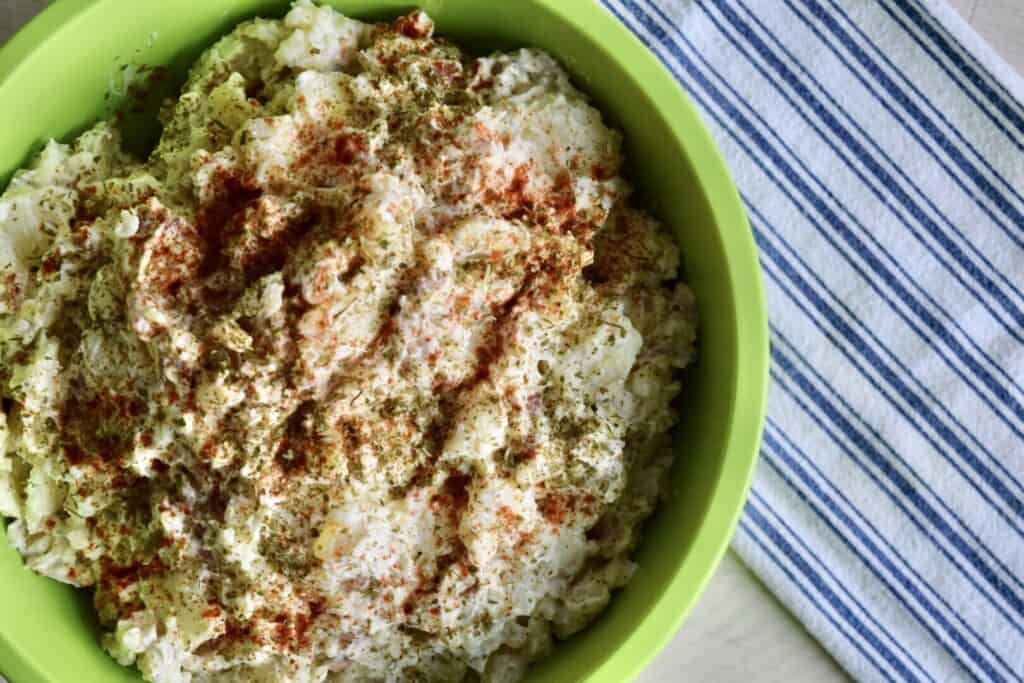 Potato salad has to be my favorite side dish, The bright and zippy flavor cuts through the rich long cooked flavor from the ribs. My moms recipe is my all time favorite. 
Bonus, it's has to be made the day before you plan to eat. So if this menu is for a major backyard cookout, most of the cooking and preparation is done the day before. That means you can hang out with your family instead working in the kitchen.
If you want a special sauce, this Jack Daniels sauce is a great option. It is a slightly sweet bbq sauce with extra flavor from whiskey and a few spices. 
Questions or Comments
If you have any questions or feedback on this recipe, please comment below. I really love hearing from readers and the home chef.